Long Term House Sitting
- Tasmania, Australia
Completed House Sits

We are off to Sydney and the week following that and need someone to at least drop ...

Comfortable home with two lovely, people friendly cats ..

Launceston, Tasmania, Australia

How about a Christmas in Tassie?? Hello there! I'm planning on spending some time visiting with my ...

House sitting for Boris and Sybil

Kingston, Tasmania, Australia

Our names are Pete and Cris - we like to go away in our caravan for approximately ...

I live away from immediate family and also have friends in various parts of the world who ...

I TRAVEL FOR WORK AND HAVE A NUMBER OF SHORT TERM STAYS WHERE I WILL BE OUT ...

We are a couple in our mid 50's, who have moved to Tasmania. We both love nature, ...

House with great views and dogs

Sandy Bay, Tasmania, Australia

Maggie and I are retired and spend varying times travelling during the year. We have two dogs ...

Beautiful country mountain views--New Solar Passive energy efficient home.

Ranelagh, Tasmania, Australia

Hello, I'm Jasmin and my husband is Rob. I'm a Registered Nurse and my Husband works in ...

Beautiful small farm, just out of the picturesque town ...

Sheffield, Tasmania, Australia

I am going to America to do a training course and will be leaving Australia probably on ...
More on Tasmania, Australia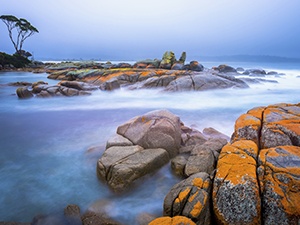 It may be famous for being home to a furry devil, but Tasmania has plenty of tame residents to play with too. In fact, by caring for them while their owners are away, you can unlock free accommodation across Tasmania.
Animal lovers looking for a unique Aussie adventure are sure to enjoy house and pet sitting in Tasmania. You'll experience life on Australia's smallest but most naturally diverse island state, with a cute companion by your side. From cats and pups in Hobart to flocks of poultry in Penguin, who knows where house sitting in Tasmania will take you.
Discover the world of TrustedHousesitters
Explore top sits and read tips from the experts