Beautiful small farm, just out of the picturesque town of Sheffield
Sheffield, Tasmania, Australia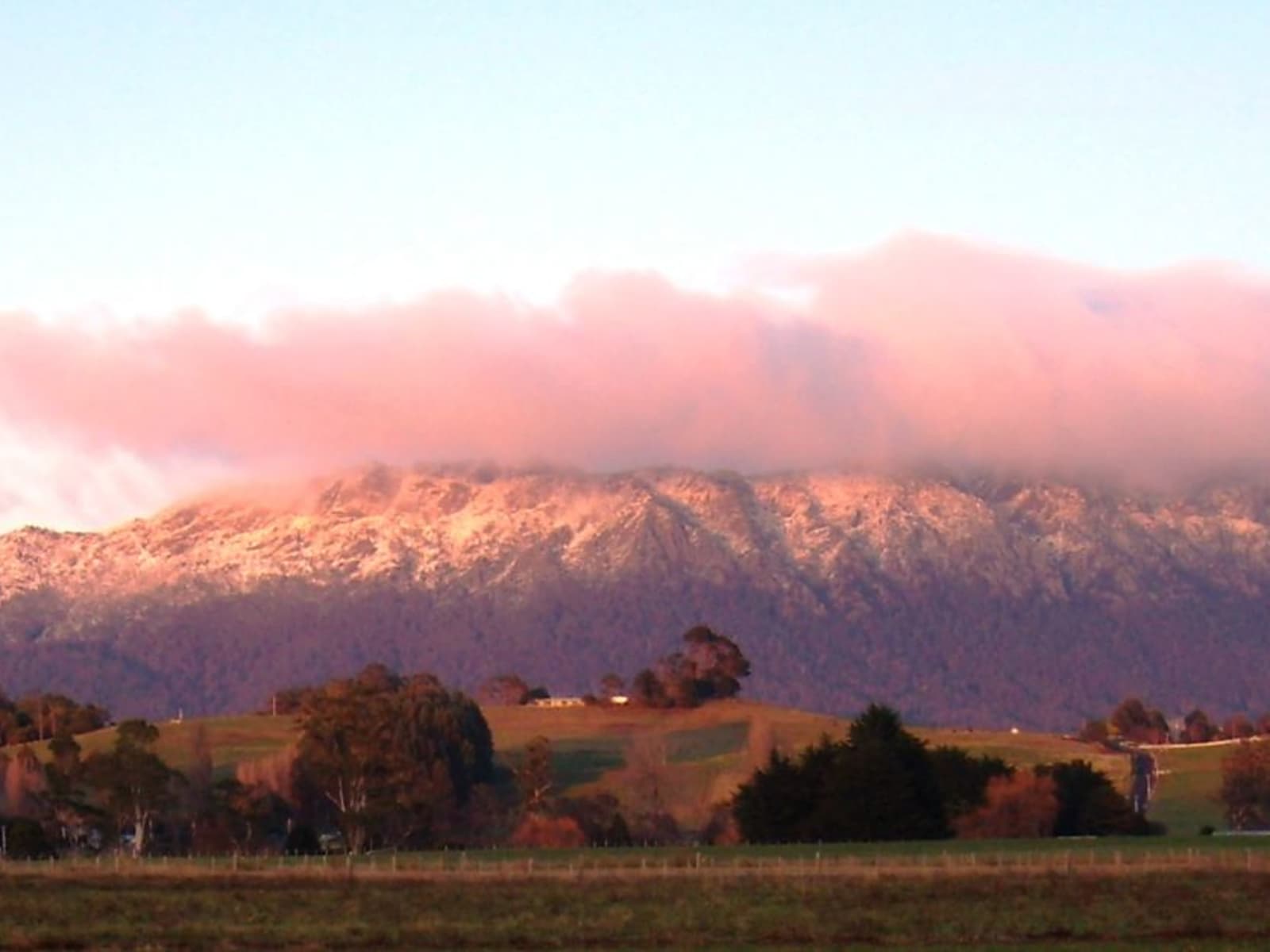 Pets
Dogs
Poultry
Introduction
I am planning on being away for a week over Christmas. Is there anyone who woukd like a week in my beautiful, cool area of Tasmania? Duties are minimal and tge dogs are delightful (sitters words, not mine!)
Our Home & Location
Lovely view, nice little town, lots of tourist attractions close by.
House
Car included
High Speed Wifi
Beach
Mountain
City
Countryside
Responsibilities & Pets
Nothing much to be done apart from keeping the dogs happy. The dogs need to be taken for a walk every day. One dog needs to be taken for a walk on a lead but the other two are fine to be off leash. I just walk them in my paddocks, which gives them plenty of room to run around.
The chooks and ducks need feeding and watering every day. They ensure a plentiful supply of eggs and there is a vegetable garden which can be used or not used, depending on your motivation.
Poultry: Chickens, Ducks, Easy care, require very little attention.
Dog(s): Ted is 7 years old, Paddy is 6 years old, Pippie is 7 years old