Small Hobby Farm
Wynyard, Tasmania, Australia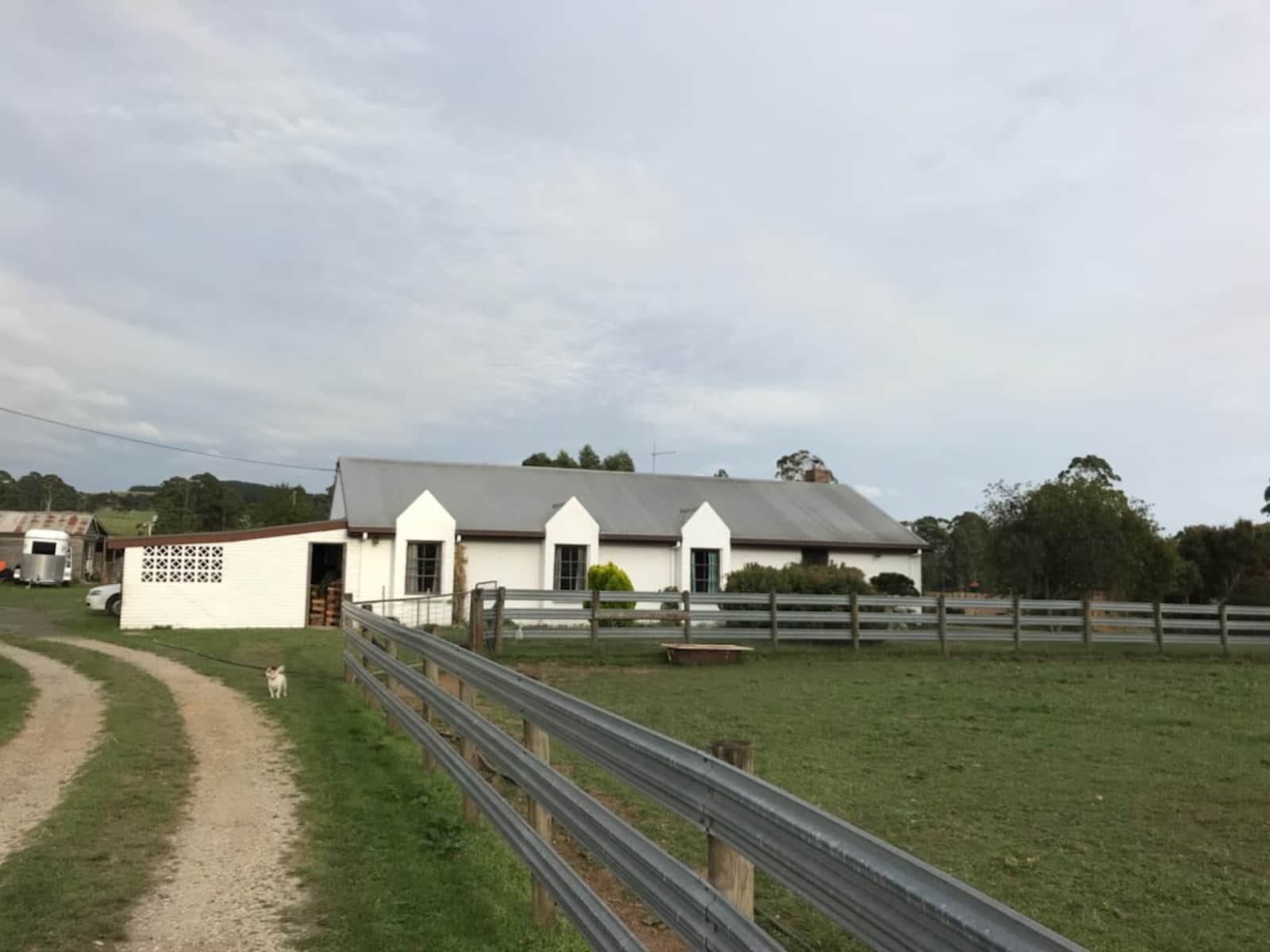 Pets
Horses
Poultry
Farm animals
Introduction
I fell in love with this property 4 years ago and bought it to fulfil my dream of having rescue animals and some land to be partly self sufficient . I am a university lecturer and work part time but have not had a holiday for 4 years as I have been working hard at renovating the house and upgrading the land both of which were in poor condition when I bought the place. I do have 2 riding horses and 2 dogs but these would be looked after elsewhere. I am planning to have a 4 week break in the middle of the year and hope I am able to find someone who will look the low maintenance animals I have listed here and who would enjoy the country experience of being in a cosy cottage and looking out at the stunning countryside
Our Home & Location
Cosy country English style cottage near Wynyard Tasmania with 3 bedrooms and stunning views. There is an efficient wood heater that heats the whole house with comfortable beds and living room with all mod cons including Foxtel. The house is situated on fully fenced 20 acres with river frontage to the Flowerdale River and is only 10 minutes from the airport , shopping centre and other amenities.
Responsibilities & Pets
House sitters would be responsible for looking after 2 small ponies, 2 donkeys , two donkeys, two goats and 6 laying hens. These animals are low maintenance and would only require some hay from the hay barn and making sure they have water. The hens are shut in at night and are let out in the morning when eggs can be collected.
Poultry: Chickens, 6 laying hens