20 Acre Property, fully renovated beautiful home, with 3 lovable dogs
Wattleglen, Victoria, Australia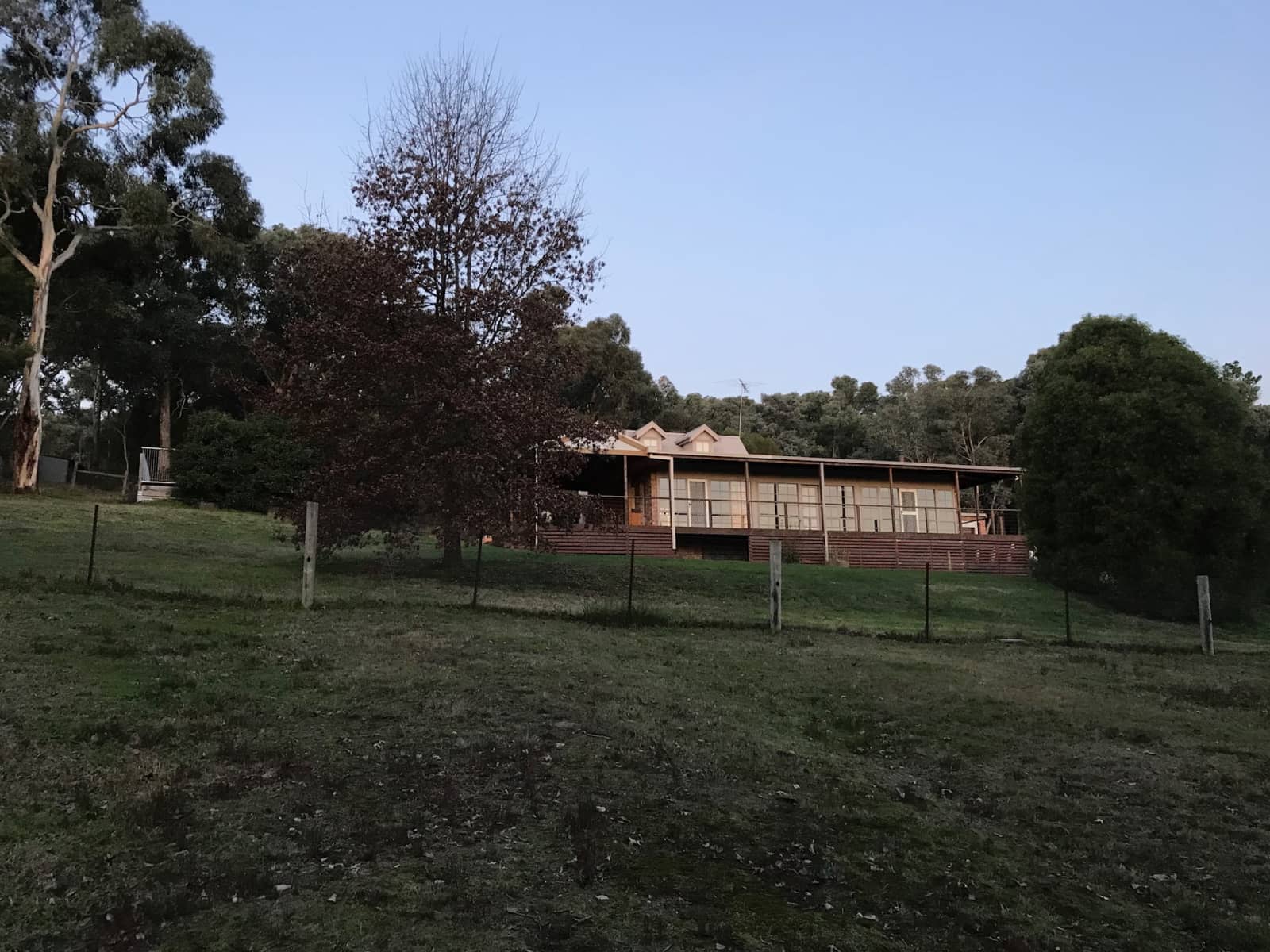 Pets
Dogs
Introduction
Trish and I are business professionals and have booked a family XMAS holiday with our 2 grown up sons. Our dogs mean the world to us, so we are looking for someone to take care of them in our house while we are away. Our dogs have full run of the house and stay inside a fenced one acre area during the day. Mainly sleep all day and love thier morning walk. The suitable appplicant needs to be someone we can meet with at our property to finalise our selection, so overseas applicants woud not work for us.
Our Home & Location
Our house is a two story 3 bedroom 3 bathroom and 4 living areas. Has been fully renovated, air-conditioned, modern kitchen and bathrooms, great TV room with big screen OLED TV, Netflix Foxtel Wifi etc. Huge balcony with BBQ area and great views of the valley, plus friendly neighbours who you never see. Kangaroos wander the property and amazing wildlife and walks in the entire area. Has a basic above ground fenced pool nothing special. 3Klm to the station for a trian to the to the city, so easy walk. The Nillumbik area is renown for it's wineries, parks, resturaunts, antique shops, friendly local pubs and markets. The Property requires zero maintenance as it has a regular gardener and automated sprinkler system so just sit back and enjoy. There is also a veggie garden on the block for fresh food. We love Wattle Glen as it's a hidden jewel and the property backs onto Kangaroo Ground which is self explanatory.
House
Car included
High Speed Wifi
Countryside
Responsibilities & Pets
Dogs have a simple set diet to keep them healthy and fed morning and night. Morning feed is one cup of grain free dry food mixed with one sardine each (the staffy has allergies to wheat). We do not feed them canned dog food. We will provide food in a fully stocked seperate fridge. Plus just in case, local Woolies is only 5 Klm away. Basically comprises raw food, 280 grams meat or chicken some nights, then same amount of cooked food alternating nights. They eat as well as humans. Sad but true. We walk them about 1.6Klms in the mornings before it gets to hot. They gets lots of exercise on the property and are happy to walk further, but just as happy to come home and relax. Fact is it's a beautiful quite area to walk around and many different directions to go, so you will also enjoy it without the dogs. The dogs just love company and are used to being home alone during the week days, so you can venture out.
Dog(s): Arthur is 11 years old (Rescue dog), Jet is 10 years old (Rescue dog), Manfred is 9 years old (Rescue dog)