pet and house sitter needed
Werribee, Victoria, Australia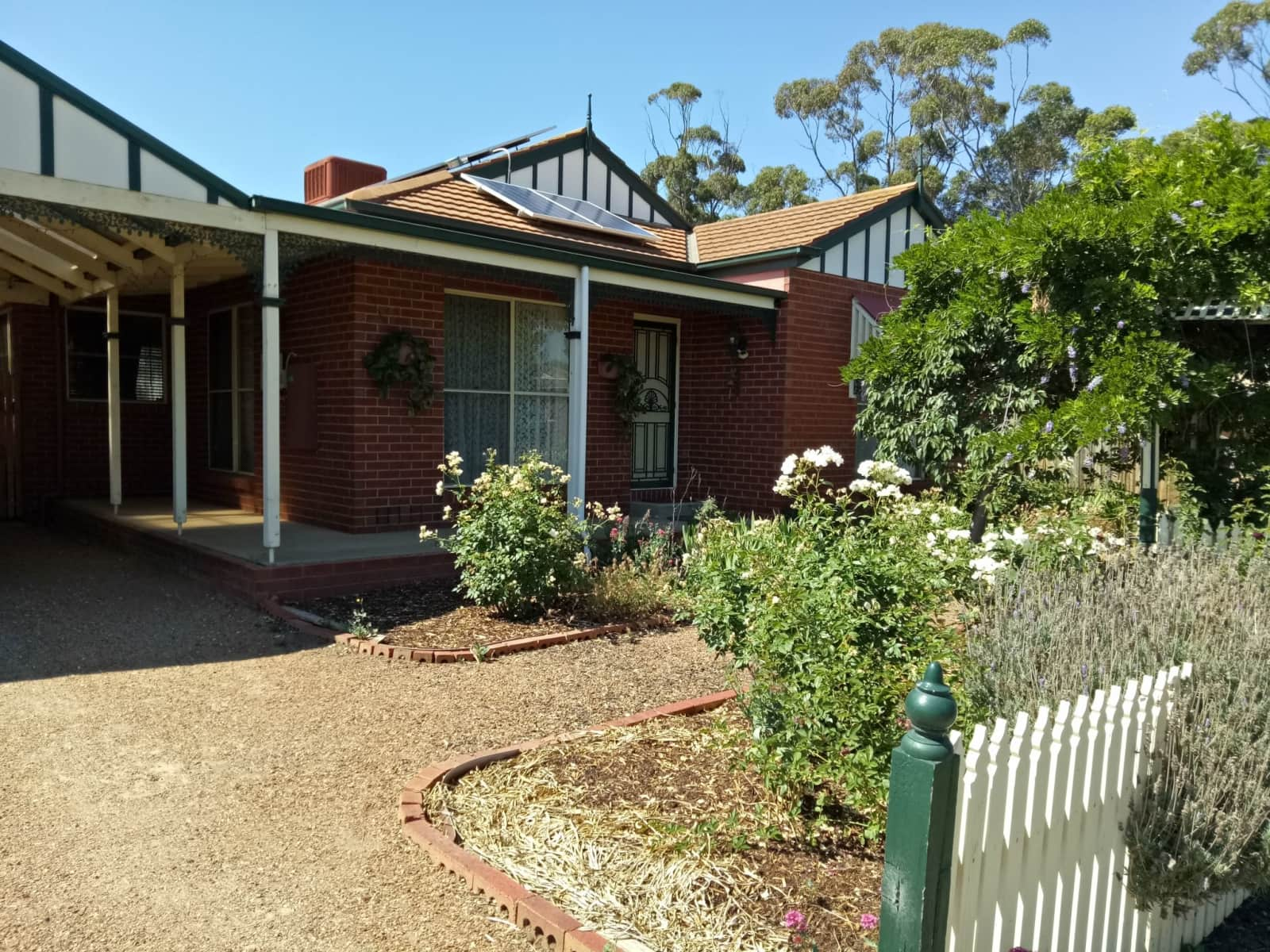 Pets
Dog
Cat
Fish
Introduction
Hi we are a happy retired couple living in Werribee. We have 2 fur babies, they are Jake and Meeka. We try to go for a walk every morning with Jake our whippet as he needs the exercise, and at our age so do we.
We keep busy with gardening and every so often, going to the movies. We both volunteer assisting the elderly within Werribee. We enjoy a fairly relaxed lifestyle and as Peter has just retired we are starting to tick off our bucket list. We are looking forward to do more travelling and hopefully this website will assist with finding the perfect house and pet sitter.
Our Home & Location
Our home is a cosy Federation style with the white picket fence and roses in the front garden. We are located in Wyndham Vale and have the option of two bus services, one bus stop in very near our house that can take you to the local shopping centre (which is 1 km away) or the Wyndham Vale train station, the other bus service will take you into Werribee. We have a few tourist attractions, one being The Werribee Manson and state rose garden & the Werribee Zoo. Lots of great restaurants and Pacific Werribee shopping centre (which has Village cinemas and gold class) is a 10 minute drive (or a bus trip).
Responsibilities & Pets
There are a few things that will need attention while house sitting:

Feeding Jake and Meeka and cleaning up after them.
Being home of an evening is required as Jake is an indoor dog (and he sleeps in the bed with you) and Meeka keeps her own hours but she needs to be inside by 6:00 pm (she will hound you to let her out, don't give in to her persistence). Meeka will also sleep on the bed, if she feels like it.
Both Jake and Meeka are great friends and will play fight, when Meeka has had enough she will let Jake know. When you go out, Jake is fine to be left outside for the day but needs to be inside with you of an evening. We usually feed Jake a small meal in the morning and a bit more for his evening meal (5:00pm approx.) Meeka has one meal in the evening.
Feeding the indoor fish on a daily basis and the outdoor ones every 3 days.
Taking the rubbish bin/s out (and bringing them in) for weekly collection.
Water the hanging baskets.
Bringing in the mail.
Keeping the home neat and tidy.
Fish: Indoors, Outdoors, We have both, indoors are tropical and outdoors are cold watr.
Cat: Meeka is 1 year old
Dog: Jake is 6 years old
Previous sitters