Spring in Melbourne
Ringwood, Victoria, Australia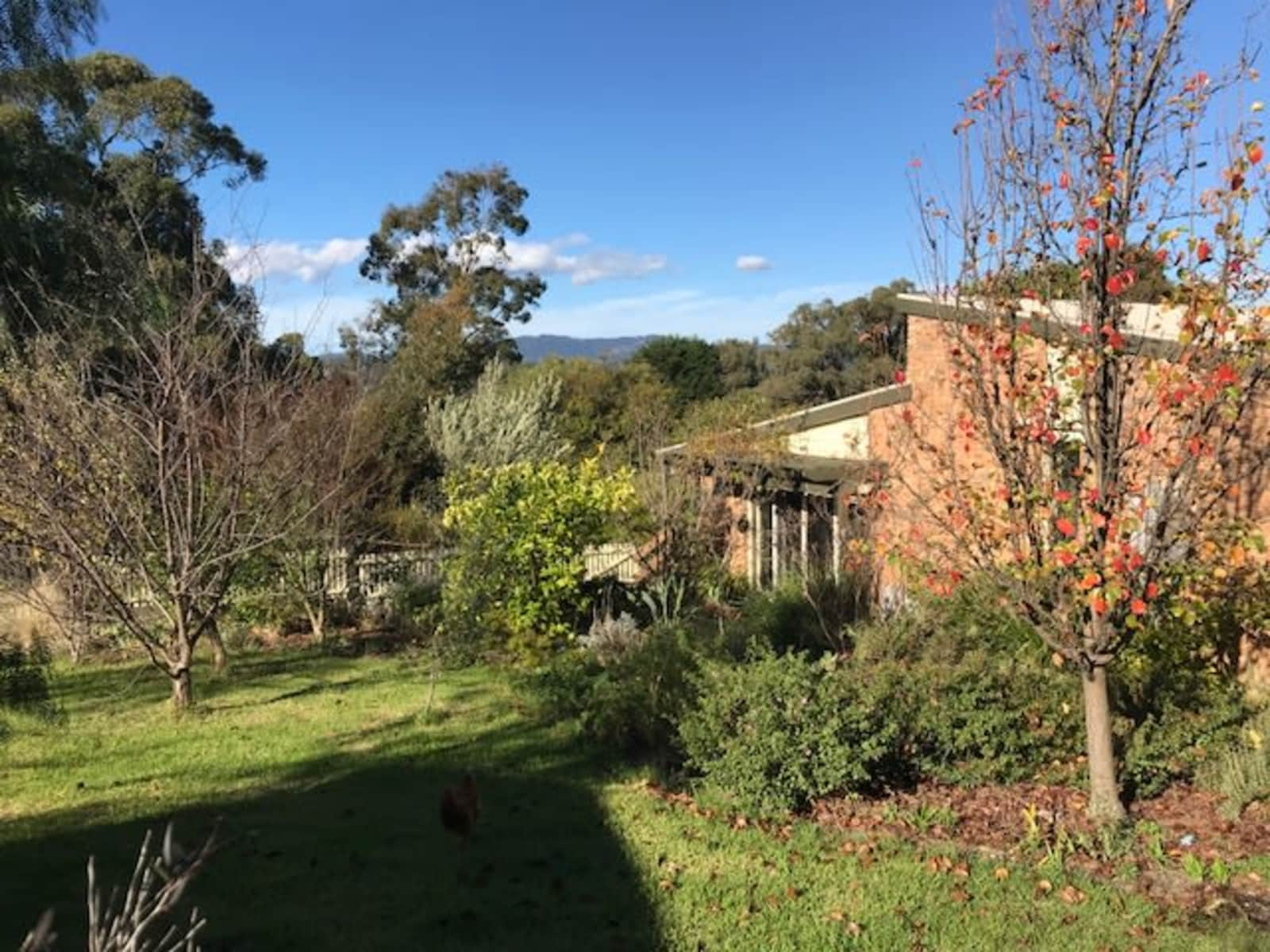 Pets
Dog
Cat
Poultry
Introduction
We had a sitter lined up until recently but she has unfortunately had to pull out as she is relocating. We are looking for someone who is able to enjoy living in our home and caring for our animals. We are a family with 3 children. We usually try and travel with our dog, but when this isn't possible she is happiest in her own home environment.

We are perfectly positioned with easy access to the Melbourne CBD, Mornington Peninsula, Mt Dandenong and the beautiful Yarra Valley.
Our Home & Location
Our home is a split level 4 bed roomed house with a large garden. We are in the eastern suburbs of Melbourne, close to public transport and there are many easily accessible day trips into the local country side. There are many good walking tracks available from our home for easy dog walking.
House
Sitters need a car
Basic Wifi
Mountain
City
Countryside
Responsibilities & Pets
Responsibilities would be feeding animals, giving the cat attention, and walking the dog. Suzie normally gets, and loves, 2 walks a day. She loves company, but can be left alone during the day.
Our cat is a typical Burmese. He loves attention and company but can be a bit temperamental so we would not recommend him for young children....
The chickens need to be let out of the coop in the morning and returned at night. We let them out of the pen to free range around the garden when someone is home. Their feeder holds enough food for weeks but water needs to be checked daily. Eggs are yours! + More info
Poultry: Chickens, 8 Chickens, mixture of 4 Isa Browns, 2 Polish and 2 Aracanas.
Cat: Felix is 10 years old (Burmese)
Dog: Suzie is 8 years old