2 Ragdolls looking for lovely company in Croydon, Victoria, Australia!
Croydon, Victoria, Australia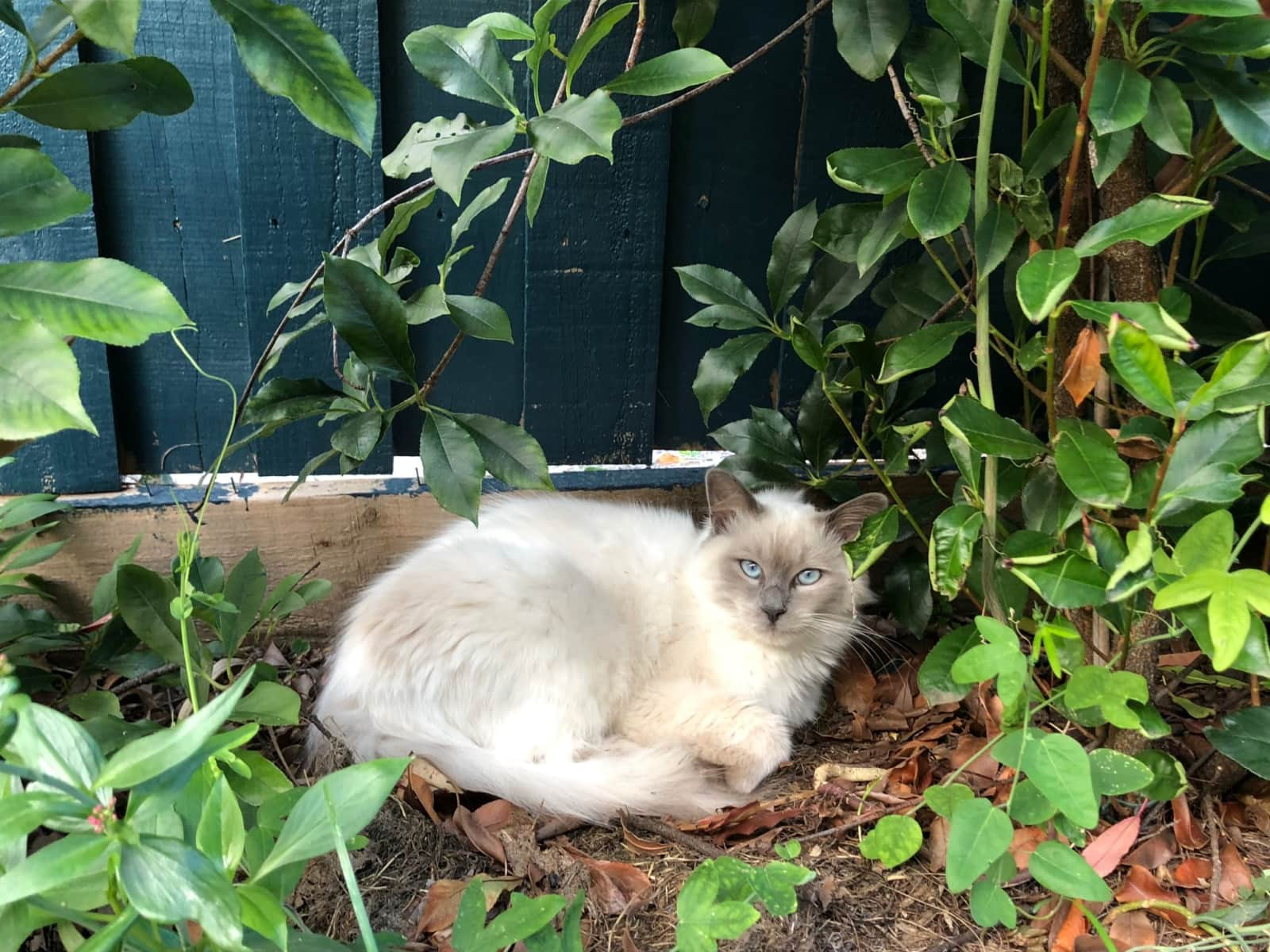 Pets
Cats
Introduction
My name is Emily, and I live on my own in a 3 bedroom townhouse in Croydon, Victoria, Australia. I have 2 gorgeous Ragdoll cats (both from the same family, but from different litters).
I am a Music teacher, working at a private school, that has many music camps and tours! So far I have been lucky enough to have friends who have been happy to look after my cats while I am away for a weekend, but this year I am going on a school music tour to Europe for 3 weeks, and I am looking for someone to stay in my house for this length of time to keep my cats company. I am also visiting my family in New Zealand later this year for a personal holiday in December/ January, and I am also needing someone to look after my cats for this 3 week stint too. My cats certainly love a cuddle and a play, so if you are a cat lover, and are looking for a getaway to Victoria Australia, this could be the perfect place for you, and it would be great to have you stay in my house!
Our Home & Location
I live in a 3 bedroom, 2 bathrooms townhouse. I also have a deck and small garden out the back. I only have 2 queen beds in 2 of the rooms. This house would be most suited to either a single person, couple or even 2 couples. My house isn't really set up for kids. However, I can put out a camping mattress on the ground in the third room if need be. I have a coffee machine, dishwasher, TV, ducted heating, air conditioning units, washing machine all for use.
I live in the Eastern suburbs of Melbourne and I am about 35 mins drive out of the CBD. I am 10 - 15 min walking distance from the Croydon train station and there is bus stop is right out the front of my house. There is a large shopping complex (Eastland Shopping Centre) in Ringwood, which is a 5 min drive from my home, and there are some local shops (Croydon Central, with a supermarket) about 1 min drive from my house. Its also a very nice quiet suburb.
House
High Speed Wifi
City
Countryside
Responsibilities & Pets
Pet responsibilities that would be required are:
- Feeding the cats twice a day. Dry food in the morning, along with wet and dry food at night....
- Making sure their water bowl is filled with fresh water each day.
- Making sure the pet door is open at all times, so the cats can go outside and do their business!
- A little cuddle a few times a day wouldn't go astray either! + More info
Cat(s): Ollie is 3 years old, Lily is 2 years old (Ragdoll)