Friendly cat needs love
Ringwood North, Victoria, Australia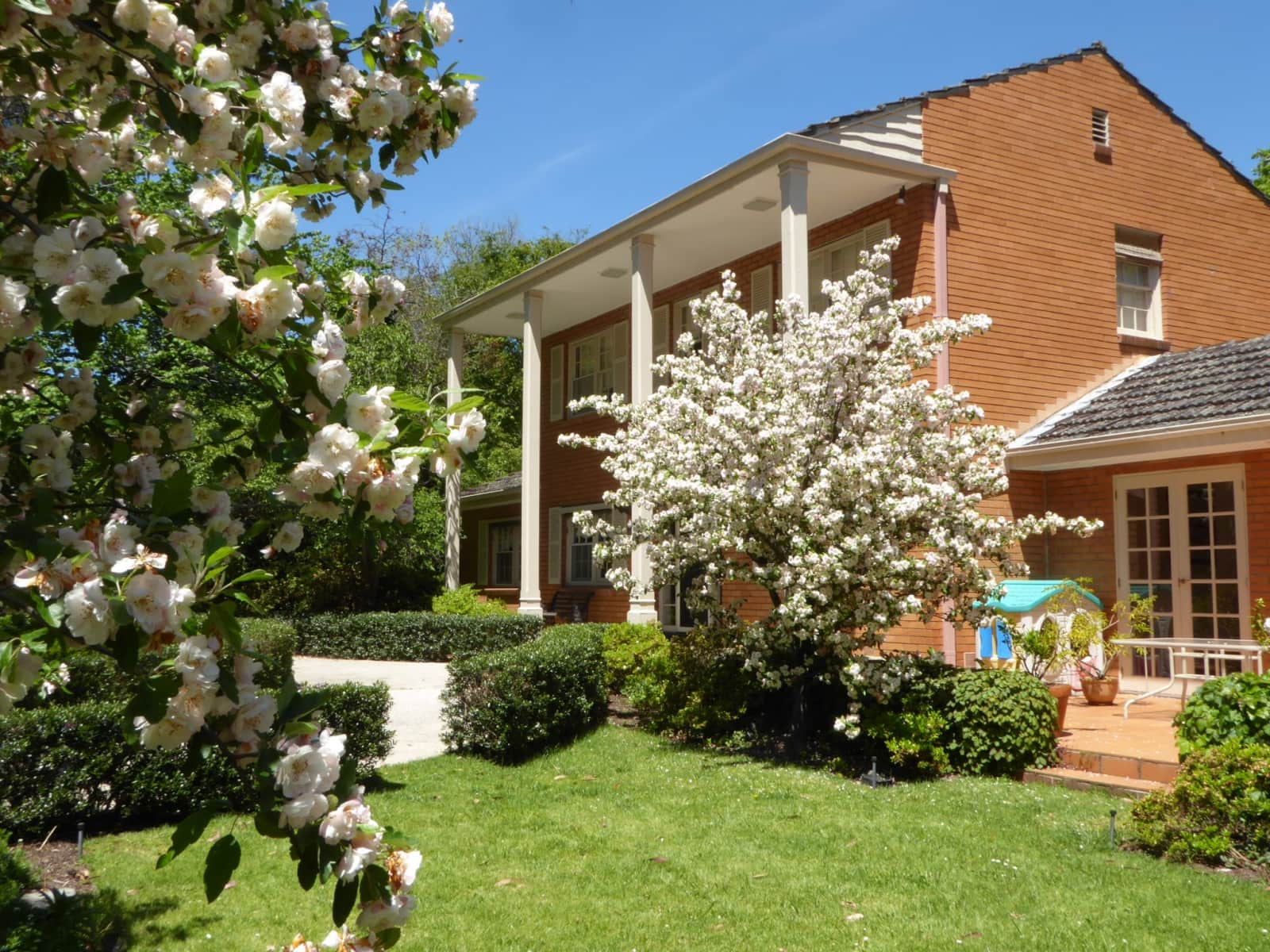 Pets
Cat
Introduction
We are a retired couple (Ron & Marion) with family living interstate and a fondness for overseas travel as well. Visitors will immediately notice that Ron is celebrating his retirement from the insurance industry by becoming a keen builder of model ships.
Our Home & Location
Our home is situated in a large private garden set back from the road by long driveway.
The house has three double bedrooms, two with en-suite. One en-suite bedroom is on the ground floor, the other two are upstairs, along with the main bathroom. Also on the ground floor is a large well-lit sitting room with TV and a dining-cum-billiard table. French doors lead to a terraced area. The kitchen area includes an informal dining area and there is a ground floor powder room next to the laundry. A small formal dining room (ideal for doing jigsaw puzzles) and a small cozy sitting room flank the entrance hallway.
Hydroponic heating, with an automatic external boiler, covers all the ground floor rooms (and is ideal for drying clothes) with a gas fire available in the large sitting room as well. There is a gas BBQ in the kitchen garden. Off-street parking is provided by one double carport near the house and another one further back.

The local park and shops are just around the corner, and a bus route goes past outside. A five minute drive (or bus ride) will take you to the Ringwood railway station and a major shopping centre. At that point the Eastern Freeway into central Melbourne meets the Eastlink freeway providing Southbound access to the bayside beaches and Mornington Peninsula. The Maroondah Highway takes you eastward towards Healesville and the mountains. This major freeway intersection is close enough to be convenient by car, but far enough away down the valley to be inconspicuous.
Despite all the nearby activity, our house is in a private position well back from the road and provides a peaceful ambiance.
House
Sitters need a car
Basic Wifi
Family-friendly
City
Responsibilities & Pets
We have one friendly cat who gets lonely without people around. However he is sufficiently independent to be happy indoors or outdoors and quite accustomed to us going out during the day or the evening .
Our local council regulations require the cat to be kept indoors during the hours of darkness and he is accustomed to being called in from the garden at dusk. He'll expect a little food treat when he comes....
Otherwise, he eats grainfree dry food (no food scraps from the table) and is a browser, feeding at multiple times during the day and self-regulating his intake.
When left inside he can be trusted to use his sand tray in the laundry although if you are home to open the door for him he prefers to answer nature's call in a discrete part of the garden.
He is accustomed to being closed into the laundry at night. (Although he loves to have a bit of a cuddle in bed, we don't let him stay there.)
Other responsibilities are - put the rubbish bin out at the roadside each Sunday night for council collection early Monday morning, collect our morning newspaper (please read it & do the crossword) clear our mailbox and give the pot plants some water. + More info
Cat: Krinkle is 4 years old (Selkirk Rex)