Our fur babies are our second lot of kids
Sunbury, Victoria, Australia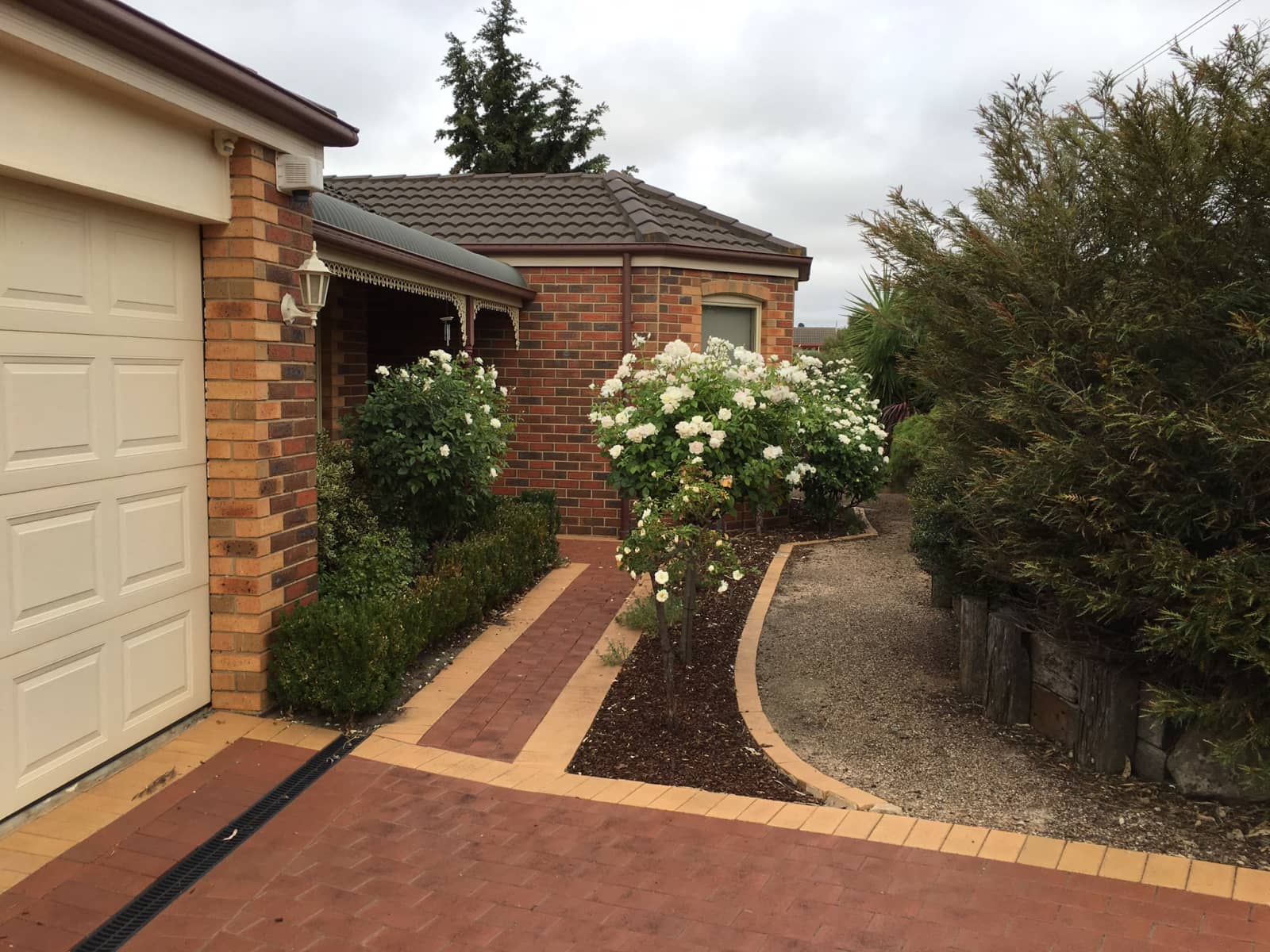 Pets
Dogs
Cat
Fish
Bird
Introduction
We both work full time, but its not often that our fur babies are home by their selves and love company. I work shift work and Pete works normal hours.We both work in the health care industry. We would prefer to have the dogs stay at home rather than put then into a dog sitter where they are caged up, they are not use to it and Maggie has been abused in the past before we rescued her, so we don't know whats happen to her previously. She is very sensitivity We both love the garden, I do the flowers and Pete does the veggies and fruit. I have grown up on a wheat and sheep farm and then on a diary farm for 15 years, have always had pets and couldn't been without them. Pete hasn't had many pets due to circumstances but loved his little dog pheonix, who he still misses.
Our Home & Location
We have a large house and block of land, there are 2 spare rooms for our house sitter to choose from. Large entertainment under cover area outside with table and chair. If you are outside Jake the foreman will be supervising you. :) Sunbury is expanding rapidly, but still has a country feel at the moment. Sunbury is 45mins by train to the CBD Melbourne. so very accessible for anything in the city. Reasonable shopping centre, lots of eateries here of all different cultures. O'Shannessy st is lovely at night. We live near a big sporting complex, which we sometimes take the dogs over to play ball.
House
Disabled access
High Speed Wifi
Family-friendly
City
Countryside
Responsibilities & Pets
We will need someone to make sure the the garden is watered, most is under sprinkler system, so easy. Feed the animals and make sure their water is kept clean. Clean up the dog poo and take them for their daily walk if weather permits. Maggie is not fond of rain, Jake doesn't really care, if its too hot for a human to walk its too hot for the dogs. Pete usually walks between 3-5kms with both dogs at night. Otherwise they have a game of catch with a toy or a ball.

If we are home and its not nice weather such as cold and raining or hot we have the dogs inside. At night they sleep inside in the laundry, they have a doggie door to go outside. The dogs have a chook feeder with pellets in it.
Felix has the run of the back of the house and goes out through the dog door he loves being outside
Gemma has a large pond in her cage, but may need her seed changing.
Fish: Outdoors, Gold fish x 5 that are in the pond in the bird cage
Cat: 1 year old
Dog(s): Maggie is 3 years old (Irish Wolfhound), Jake is 1 year old (Rescue dog)
Bird: Gemma is 7 years old (Cockatiel)