Cat, Dog and Beach Lover needed!!
Halls Head, Western Australia, Australia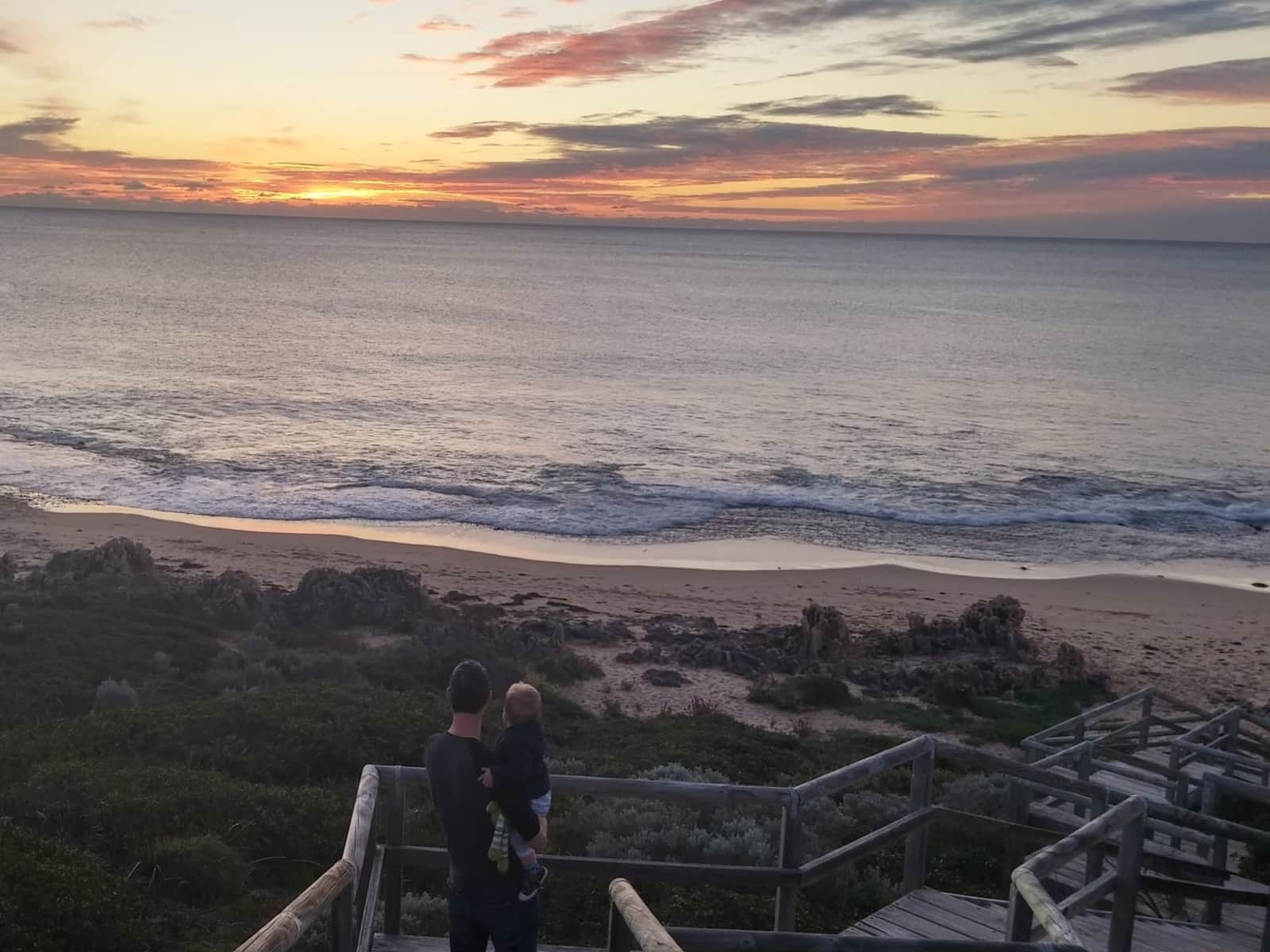 Pets
Dog
Cats
Introduction
We have 3 cats, all boys and one dog, also a boy who need someone to love and cuddle them whilst we are away on our holidays.
We are a busy household normally with myself and my husband home most of the time. I am a Travel Agent by trade....so travel is a big deal for us....
We have a 3 year old boy who is just CRAZY energetic and last year my Mother moved in with us and so it there is always something happening.
My husband, son and I have taken a year off to travel and my Mother is looking after everything during that time.
However, not to be left out completely, she is coming to join us for part of our trip at various points...hence the need for a housesitter! + More info
Our Home & Location
We have a 4 bedroom house, although one bedroom is currently an office. We have 2 bathrooms, one family and one ensuite to the main bedroom.
Our house is all open plan and is VERY child friendly (except for the sofa in the "Adults Lounge" that is white!
We have a games room, dining room, kitchen, adults lounge and easy-care garden with a swing set and sandpit.
Our house is set back from the road, giving us a longer driveway and less noise from the road.

We live 500m from the beach. It is a dog beach so dogs can be taken there and walked without issue.
The cats are put out at night and come back for food in the morning. Murphy the dog is inside at night but let out early in the morning to do his business. And obviously any mess needs to be picked up from the garden as you go....

We have a cleaner that comes in once a month. We will leave cash for her payment...but you would need to keep on top of the cleaning. eg. Hoovering, mopping. Wash the dog if he gets covered in sand etc.

The dog is not allowed get on to the furniture or go into any carpeted room....he will try. He's a bit cheeky like that! He is very well behaved and can be let off lead, responding very well to commands.
He can be left outside for up to 8hrs outside during the day by himself. So that allows for you to take day trips to places. He would however need you home in the evening for dinner time :-)

We have a bus stop that takes you to the main exchange (trains, buses etc) at Mandurah every 10 mins. It takes approx 25 mins and then there is a direct train every 15mins into Perth City (1 hr).
You can also use the car provided, just let us know insurance details. You can take it down to the beaches and food/wine etc of Margaret River, Bunbury (to see and feed Dolphins) and to Busselton for the Jetty.
We are approx 1 hrs drive from Perth City and 1 hrs drive from Bunbury.
You will find everything you need in Mandurah regarding shops but Halls Head central is just down the road also. + More info
House
Car included
High Speed Wifi
Family-friendly
Beach
City
Countryside
Responsibilities & Pets
We would need the following per animal:
Cats: Dry food morning and night. Raspy has a delicate tummy and so all the cats are on a dry food diet that is weighed out. This would be done prior to my Mum's departure so you would need to only split a bag between the 3 cats - one in the morning and another in the evening.
Every 2 days they have a tin of tuna between them. Again my Mother can talk you through things if needed.

Dog: Murphy eats Chicken necks, greek yoghurt and some raw grated vegetables once a day...usually the evening. We also give him a Dentastix in the morning when we all get up.
Cat(s): Momo is 10 years old, Raspy is 1 year old (Russian Blue), MaxiCat is 4 years old
Dog: Murphy is 6 years old
Previous sitters
May 2018 | Vicki