Five Acres of Peace, Close to Town and Beautiful South West Australia
Stratham, Western Australia, Australia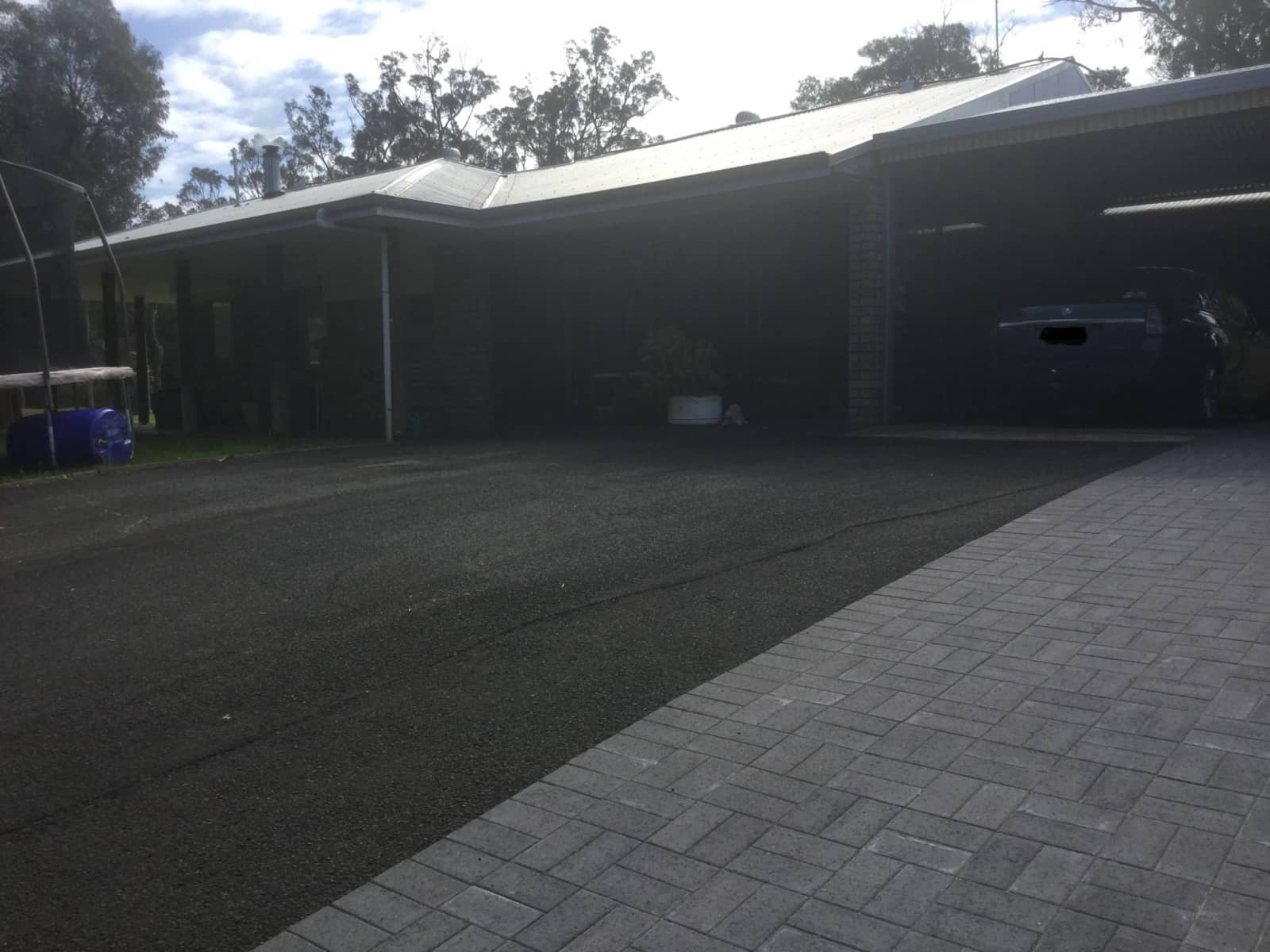 Pets
Dogs
Cats
Fish
Poultry
Small pets
Introduction
We are a family of four - Ty and Belinda (parents) and two sons (aged 12 and 10) who are hoping to take term 2 off in 2019 to explore the Northern Territory. We've bought the caravan and are slowly preparing. We absolutely adore our pets so deciding to go on this trip was a big decision. We need to make sure that we have animal lovers who will enjoy spending time chilling at home with our dogs, Tau and Baillie. They are used to having Belinda home three working days a week plus the whole family most of the weekend. Our dogs have a large, comfortable pen which they can be locked in during the day and we would not want to deny our house sitters the opportunity to explore the wondrous southwest of Western Australia. So if you are happy to do some day trips and then relax on our 5 acres, enjoying the wood fire heater on the odd day or three and adore animals, then please get in contact!
Our Home & Location
Our 4 x 1 brick and tinned roofed house is situated on 5 acres in Stratham. It has an open kitchen, dining and family area with a lovely wood fired heater that will keep you toasty warm over winter. Our bush block, which we consider paradise, is just 12 kilometres south of the City of Bunbury. You will find everything you'll need in Bunbury or if you'd like the small country town feel, go south the same distance to Capel. Our house could be used as a base for many day trips further south to explore the gorgeous South West - Busselton, Margaret River, Dunsborough, Augusta and so many more options. We have a large, comfortable pen which Baillie and Tau can be locked up into for a day, two or three times a week while you experience winter in the beautiful South West.
House
Sitters need a car
High Speed Wifi
Beach
City
Countryside
Responsibilities & Pets
Enjoy our home and love our pets. Responsibilities will be limited as it will be winter so the garden and grass will be taken care of by nature!We will need you to : *Water the few potted plants on the verandah every now and then. *Put the pool cleaner in the pool a few times. *Scrap out the chook shed where they perch a couple of times. * Ensure the cats are in at night. *We do ask as we are on rain water that shower times aren't excessive! *Keep our home neat and tidy. YOUR BIGGEST RESPONSIBILITY will be to feed and care for our animals. Keeping the cat's bowl full of biscuits. Most of the action occurs in the late afternoons - chooks are fed food scraps and pellets, aquaponics fish are fed pellets, cats their Whiskers inside and the dogs their tin food or human food leftovers. OUR PETS Two dogs - both bitzas/mongrels! Baillie - little, affectionate (loves to snuggle once she knows you) 3 yrs old Tau - big softie, loves a smooch, food focussed, 7 yrs old Three cats - all domestic breeds Tonks - long black fur, will be wary of you but will also be sitting on your lap in good time. Onyx - cheeky and vocal Skat - his name says it all! He does enjoy a morning love though. The girls - chooks and ducks, are very friendly. Feel free to let them free range for the day/afternoon. Dave and Ivy, the guinea pigs will get to go on holiday at a friend's place so you won't need to worry about them.
Poultry: Chickens, Ducks, Around 10 chooks and 2 ducks. Our girls are friendly and you can let them out to free range too, if you'd like.
Small pet(s): Dave is 2 years old, Ivy is 2 years old
Cat(s): Tonks is 6 years old, Onyx is 5 years old, Skat is 5 years old
Dog(s): Baillie is 3 years old, Tau is 7 years old
Fish: Indoors, Outdoors, Indoor - easy care tankOutdoor - aquaponics set up near the chook pen. Feed the fish when you feed the chooks.