Caring and responsible mature house sitter for a spoilt Bernese mountain dog
Perth, Western Australia, Australia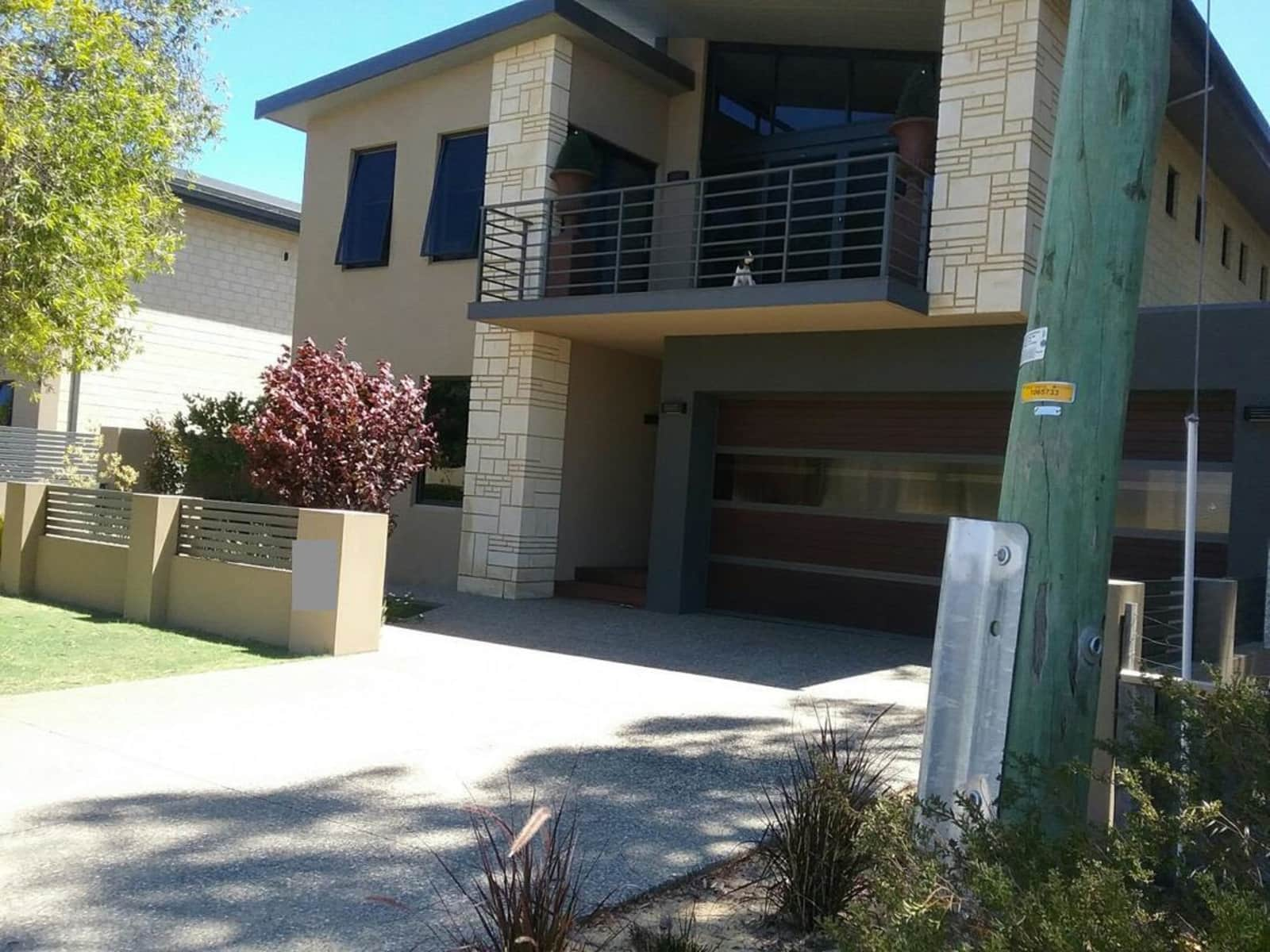 Pets
Dog
Introduction
We would like to find a suitable sitter who preferably is retired or works from home for our girl. We are planning a trip to the UK in July 2019 and want our big cuddly girl to stay at home where she feels loved and secure. The house sitter \s must be experienced with reviews . I am sorry that we cannot accept applicants with children as Candy is only accustomed to adults . she is is a lovely intelligent and refined lady who walks by your side and just minds her own business. She does not pull on the lead and will love you to peices if you will give her daily brush after her walk in the morning.She only requires a 15 minute walk twice daily.
Our Home & Location
The home is located close to many amenities including the airport. The home is modern and well appointed with a high standard. it is very neat and clean and has a home theatre, air conditioning lovely walks and is close to the river and cycling paths. There is a bus service across the road approx. 5 minutes walk and also car hire available on great Eastern highway . One of our close Neighbours would be happy to assist you in any way particularly if you want a lift to collect a few groceries from Woolworths or Coles. The shopping centre is about 10 kilometres away which has a very good selection of shops.You are welcome to ride our bikes and enjoy time with Candy.Candy is happy to be on her own but only for a 3-4 hours maximum she craves human company and loves the car!
Responsibilities & Pets
Candy likes to be walked in the morning for 15 minutes and enjoys a brush when she returns home she has two meals a day and a couple of treats in the evening. she loves company and will be very affectionate when she gets to know you. she is a very clean and intelligent .She likes to think that she rules the roost given the opportunity.She is not a dog that likes to be left for too long as human company is something she craves. I don't think she even thinks she is a no ta dog at all. She appears to be totally a cut above anything that resembles anything less than a human being.she will not engage with other canines but will not harm or hurt them when approached she prefers to ignore them .She is an Alpha female and not used to children and does not like to be over whelmed by strangers . She is a good guard dog and will bark and run to the front door to let you know that there is someone there. Candy is obedient and she is eager to make you happy and please you. she does like to park here self at night in or near your bed and has a preference to sleep on the tiles or wooden floors . She is very accustomed to retiring around 9pm and will be quite happy to be let out in the garden first thing in the morning. she usually has her breakfast between 7 and 8am and then off for the short walk to the river.we then usually let her out two or three times in the garden but she may decline the offer. She generally lets you know what she wants once you get to know her body language. It takes her very little time interpreting yours!Around 4-5pm we usually feed her again a small meal and another short walk and a couple of small treats at 6pm ,last thing before we go to bed she is given a further opportunity to go out in the garden before bed time.she loves her toys and understands a number of words get your Baby, coffee, careful ,do you want to go out? Kiss, high five, sit and stay. However she does have selective hearing and it all is driven by treats and the way she feels on the day.we would like the garden kept tidy which is a small garden with no mowing and the pots watered, mail collected .I think that is it! we would prefer a sitter that has a few references with this house sitters and can be relied upon to keep the commitment unless its circumstances beyond your control and an emergency.
Dog: candy is 7 years old