Housesitter Required
Two Rocks, WA, Australia
Dates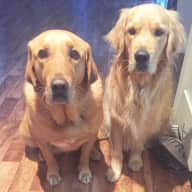 Currently no sitter needed
Currently no sitter needed
Introduction
A young family looking for a house sitter to take care of our two fur babies.
Home & location
Located in a new, safe and family friendly community close to parks, shops and most importantly, the beach.
House
Disabled access
Basic WiFi
Beach
Countryside
Sitters need a car
Family home
Responsibilities
To look after our home as if it was your own and to walk and feed our two dogs.
Meet the pets
Indi

Labrador Retriever

7 years

Bear

Golden Retriever

4 years