Dogs Amon and Fraga and parrot Minnie need kind pet- (and house-)sitters for several weeks from mid-April to the end of May 2019 (dates are approximate). The apartment is located in an old Belgian row house in a residential area not far from the city center, with a small garden. There are nice shops and restaurants all around and several supermarkets at walking distance. Good public transportation available.
Brussels, Belgium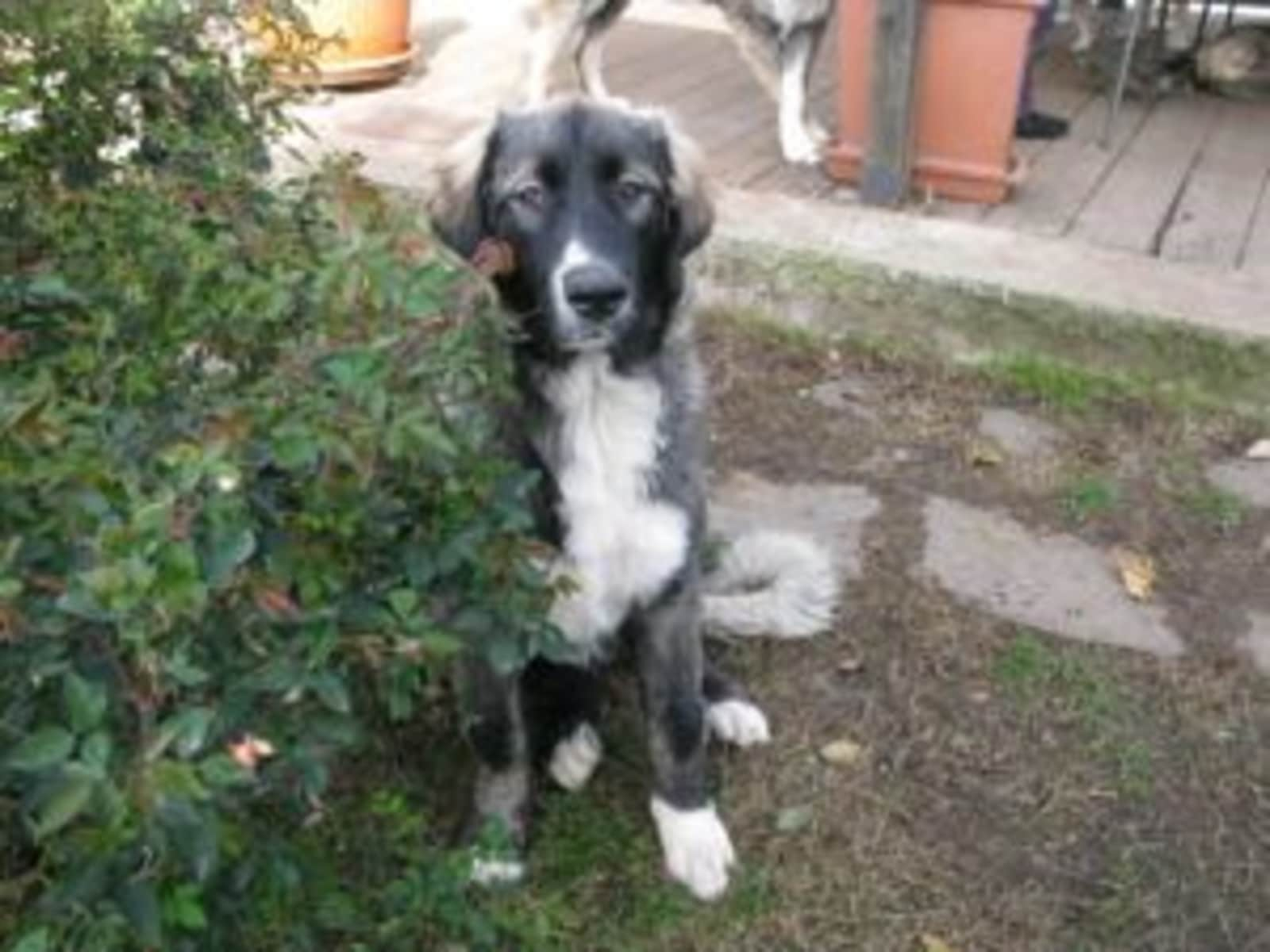 Pets
Dogs
Bird
Introduction
As there is a newcomer in my family: my grandson Alessandro, 3 months, I recently relocated from Northern Italy to Brussels with my 2 Carpathian Shepherds (mom, 8, and son, 5) and Minnie the Parrot (aka The Green Chicken), but I still travel a lot to Italy (at least as far as I still have my - now listed - house there), to my summer house in the Carpathians and elsewhere.
I'm a free-lance interpreter and translator and will probably never be able to retire, but part of my work can be made from everywhere in the world and I have slowed down a lot to enjoy the life, meet friends, cook, read, listen to music and plenty of other things.
Our Home & Location
I live in a (quite crowded - downsizing isn't easy!) one-bedroom flat in our terrace house in Brussels (my son lives in the penthouse above with his wife, son and two other dogs and has his office in the basement; there is a rented one-bedroom-flat with two cats in-between), not far from the city center in a nice residential area with a lot of restaurants, cafés and small shops all around and a couple of supermarkets and more shops at walking distance. Public transportation is good (several trams and buses to the South station and the city center).
Apartment
Basic Wifi
City
Responsibilities & Pets
As most big "primitive" shepherd breeds my dogs, although very friendly and easy-going, need to be cared for by experienced people. They used to live outside (since we are back in town in- and outside) during the day but always sleep inside and love to be petted from time to time, especially the male. Minnie the parrot likes to interact with people, especially men (it's a lady!).
Dog(s): Fraga, the mom is 9 years old, Amon-Ra, the son is 6 years old, 6 years old
Bird: Minerva (called Minnie) is 11 years old