World traveller looking for trustworthy long term sitters who knows about horses
Essen, Belgium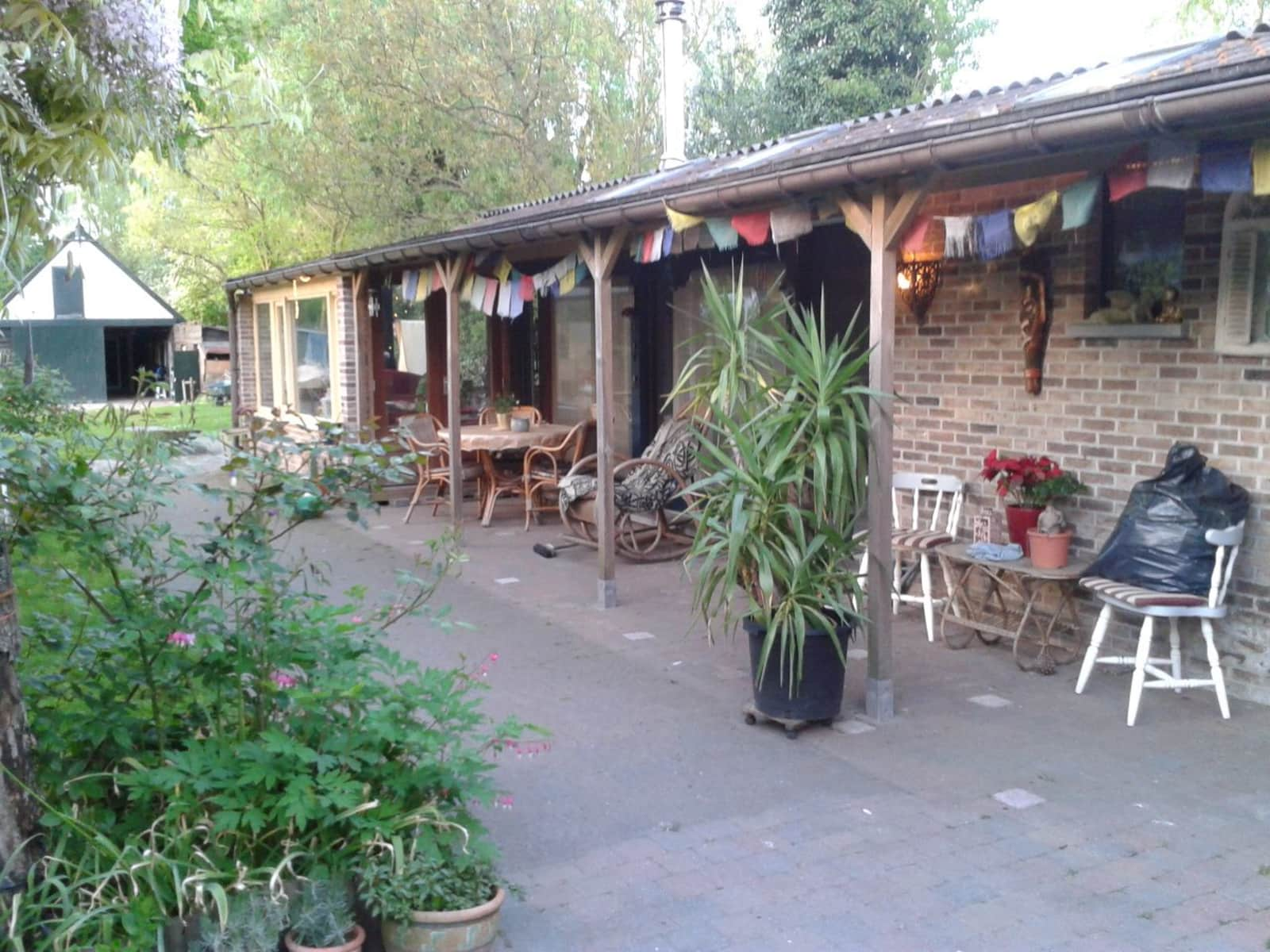 Pets
2 Dogs
2 Cats
4 Horses
Poultry
Introduction
I WILL ADD BETTER FOTO'S LATER
My name is Andrea and I travel to Asia ( India) frequently for longer periods. My house is very comfy with all the things you need to feel at home. Location is in a quiet village but good train connection to major cities in Belgium and Holland. I am looing for sitters who have knowledge of horses cats and dogs and will look after my home as their own. No hard work needed as I have a stable hand/ gardener who will come regulary. Apart from that the animals need feeding every day ofcourse. The horses also have their own care takers who exercise them and take them for rides. The dogs are happy to just be at home but they love to go for walks too. The cats have a catflap and come and go as they please .. just have to make sure they have their food. All I need is to be able to leave home and know my animals are well taken care of....
For being in a densly populated area like Flanders my place is very close to nature ....there is the entrance to one of the biggest natural reserves ( grenspark kalmthoutse heide) just opposite my place ...
Even the village of Essen itself has a lot to offer socially and culturealy
Antwerp centre is 25 minutes away by train
It really is in the heart of Europe. + More info
Our Home & Location
My house is located in a sleepy village to the north of Antwerp. There is very good train connection to major cities in Belgium and Holland. It is an area of outstanding natural beauty with many natural parks around .. quite special for this highly urbanised area. You can go for long walks or bicycle rides.We can discuss the use of my car while I am away.
The house has everything you need : a big kitchen with all appliciances , Moroccon style bathroom, great open plan living space with nice kitchen, wifi and all modcons including cable ( digital) TV. There is a woodburning stove for cold evenings although you will not need it because there is central heating..Look at it like a loft appartement in the countryside. There is a very nice ( kind of wildish) garden all around the house. The whole property is about 2 acres. The house itself is divided into 3 parts : in one part I run an airbnb , the other part is rented long term, all this will not intrude in your privacy. Also on the grounds there is a small cottage which is rented long term ... all my tenants will be more than happy to assist you during your stay. The best part of the house is yours . Big open plan living area gives you a feeling of space....You will have excellent view over the paddock and meadows you can see the horses looking out of their stables....
Winter here is a time of not knowing ... due to climate change we can never predict if a winter will be cold or not.In case of a cold and freezing winter you will have extra work providing daily water to the horses as the waterpipes will freeze. Basically this seldom happens and if it does it is only for a few days .. but I feel I better mention it. + More info
House
Sitters need a car
Car included
High Speed Wifi
Countryside
Responsibilities & Pets
Look after the horses : feed 2x times a day. Turn out to pasture.No need to muck out the stables completely but just remove the excess.

Look after the dogs feed 1x a day and give TLC
Look after the cats make sure they have food ( they have a cat flap)
Chickens dont need much care but leftover food , some grains and clean water. Pick the eggs every day.
Keep the house neat and clean as you would your own.
Little gardening might be needed.
Horse(s): Olga is 22 years old (Irish Sport Horse), Harisha is 15 years old (Belgian Warmblood), Fleur is 10 years old (Shetland pony), Tommy is 17 years old (Shetland pony)
Poultry: Chickens, just ordinary chickens
Cat(s): Mieke is 5 years old, Chubby is 5 years old
Dog(s): Ziva is 11 years old, Jacky is 7 years old (Jack Russell Terrier)