House / dog sitter needed for a lodge in Botswana
Maun, Botswana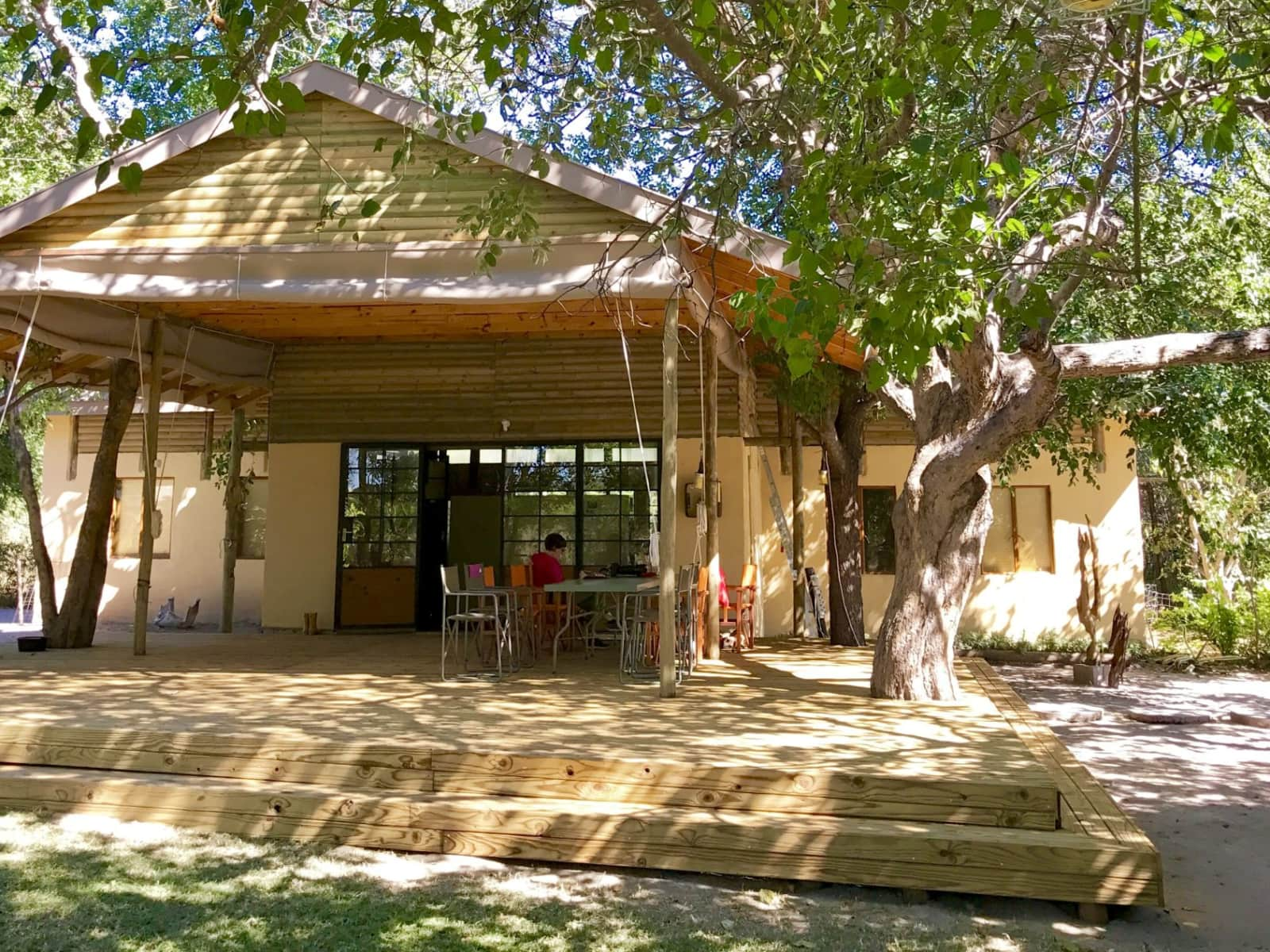 Pets
Dogs
Introduction
Our names are Bas & Anita. We are a Dutch couple living in beautiful and peaceful Botswana where we run a small lodge near the famous Okavango Delta, 30 km from Maun. We are looking for house / dog sitters for 3 months from 22 April 2018 until 20 July 2018. This is a great opportunity for people who want to experience the beauty of Africa. You will stay in the middle of our own 30 hectares of natural bush (but still only a 20-minute drive from town) on the banks of the hippo inhabited Nhabe river. It is a true paradise for bird lovers. Nature enthusiasts will love it here! Although there are certain responsibilities (see below) you will still be able to make a few short trips into the surrounding area or some of Botswana's stunning and animal rich national parks (like the Okavango Delta, Moremi Game Reserve, Savuti, Nxai Pan National Park or the Central Kalahari Game Reserve). In this case you can ask Samuel (one of our staff) to stay at the lodge for a maximum of 3 days while you are away. In case you want to view more information about us you can look us up on the web on www.tshimabushcamp.com. During your stay our lodge will be closed due to the low season. We will use this time to take our own holiday and travel back to Europe to visit family and friends.
Our Home & Location
During your stay you will be able to enjoy the full 30 hectares of natural bush on which our lodge is located. There are walking paths on the property and you can also make safe walks along the Nhabe river. The area is home to hundreds species of birds and plants, including some 1500 year old baobab trees. Hippos usually inhabit the river and from time to time elephants pass as well (although this depends on the availability of water and the water levels in the river). Maun is a 20-minute drive away. It is easy to go there for shopping or lunch. A basic satellite internet connection is provided. If required, it can be upgraded for an additional cost. A car is provided as well well. It is not suitable for off road or long distance driving, but it can be used to go to Maun for shopping.
House
Sitters need a car
Car included
Basic Wifi
City
Countryside
Responsibilities & Pets
Our land contains 4 luxury guest tents, a main house with a beautiful garden and a number of technical installations. We are eco friendly and completely independent. Everything is solar powered, we win and purify our own water, we have our own sewage system and eco friendly waste management. Furthermore, we grow our own vegetables. We have 2 dogs as well, Bowie and Donna and we would like you to look after them. They are very friendly and will be perfectly happy if you feed them and walk them twice a day. Although the lodge will be closed during your stay, the guest tents need to stay in good condition. This requires some basic cleaning twice a week. Furthermore, some (small) maintenance could be necessary once in a while and the technical installations need to be looked after (primarily water supply, solar system and our electrified fence). Things do break down in the bush! One of our staff (Samuel) will continue to work while you are there. He is our 'grounds man' and will look after the garden. He will also ensure that the area remains in good condition. You can ask him to assist with various tasks as well while you are there. Last but not least he is very knowledgeable about animals and plants on our property so you can take advantage of that!
Dog(s): Donna is 8 years old (Mix-breed), Bowie is 16 years old (Mix-breed)