My home is cosy and warm. I have three very friendly bitches and two male cats (all neutered. My house-sitter had to cancel suddenly)
Byala, Bulgaria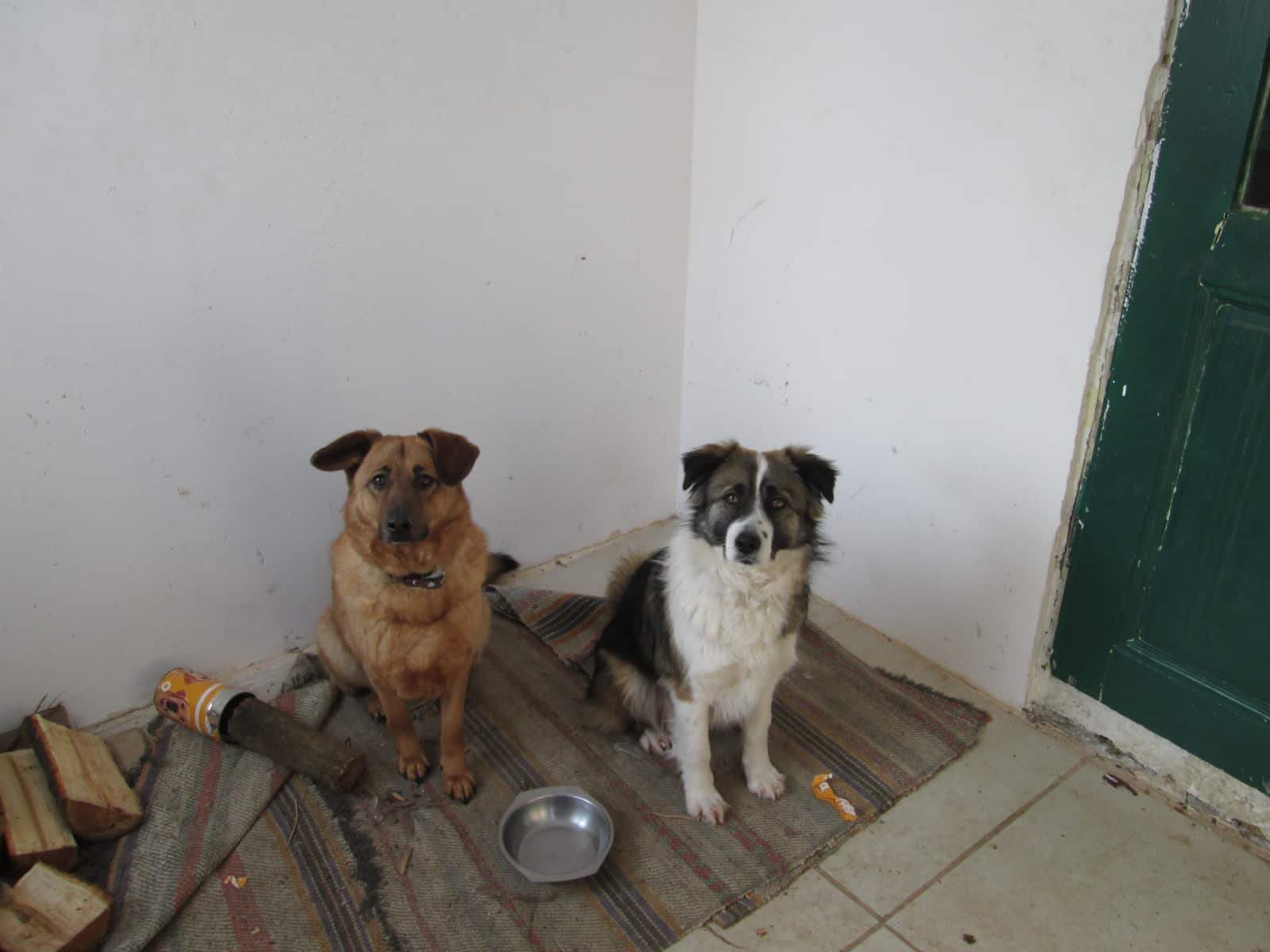 Pets
Dogs
Cats
Introduction
I am a 74-year old English lady living alone in my son's house in Bulgaria, which is being renovated little by little...quite liveable in though! lol The village is in a valley 8 or 9 kilometres off the main from Ruse to Veliko Tarnovo. It doesn't have a very large population and only three other expat couples, quite friendly and helpful. My three dog (all spayed bitches), are adorable and very affectionate, the 2 cats, brothers and both also neutered are more independent but like being cuddled once they know you. There is a hot water boiler on the wall going down to the cellar. It provides all the water in the kitchen (recently tiled) and bathroom (also tiled), shower-room (also partly tiled.The hallway (lounge) has old wooden and painted floorboards but is O.K. There is pechka in it (wood burning stove) which serves its purpose very well and even warms the other rooms off it if the doors are left open between them. The single room is tiled as well and is where I sleep at present (photo uploaded). In the Spring and summer it gets very hot outside and the hallway provides a lovely cool place to escape to, as do the rooms off it. The only room which isn't yet decorated is the dining room, but it is going to be plaster-boarded and painted next week.
Our Home & Location
The house is 'in the process of renovation, though quite liveable in...I have been living here for over five years quite happily. The toilet is new and has been installed in the bathroom, along with a new sink and bath The garden is very big and is a bit like a jungle right now as it has rained so much this year...plans are to deal with it come Spring! The top half of the garden is a separate vineyard and, hopefully will have nice grapes this year. There are three shops in the village and three cafes. I am a non-smoker, so if you smoke, you can do it outside the house or in one of the covered areas around the property. We have Fibre Optic Broadband in the house, so no need to be cut off from friends and family and you can watch films on it if you have a laptop. Unfortunately I can't leave mine for you to use, as I will need it, but I will leave the password so you can use your own laptop, if you have one.
The locals are friendly and helpful. It's a great place to spend a week, month or three, despite not being the finished article!
Responsibilities & Pets
My dogs and cats need feeding twice a day. The dogs need to be let out in the large garden from time to time during the day and taken for a short walk along the dirt road alongside the house after their evening meal. Not a lot else to do other than making up your fires in the wood-burning stove in the sitting room (hallway) and generally looking after the house. There are three vegetable plots, two of which have been dug up and are ready for planting vegetables and fruits in them. The third one will be prepared within the next month or so. There are three hazelnut trees, three or more mulberry trees, one walnut tree, eight or nine apple trees and the same amount of plum trees on the property, two very old apricot trees, quite apart from the vineyard. I also planted an apricot tree about two years ago and it is growing nicely.
Cat(s): Ginger is 5 years old (Mix-breed), Whitey is 5 years old (Mix-breed)
Dog(s): Honey is 5 years old, Sunny is 3 years old, Poppy is 2 years old