Cute House in Small Village 20mins from Stara Zagora, Bulgaria with 4 Gorgeous Dogs and 2 Posh Rescue Cats
Stara Zagora, Bulgaria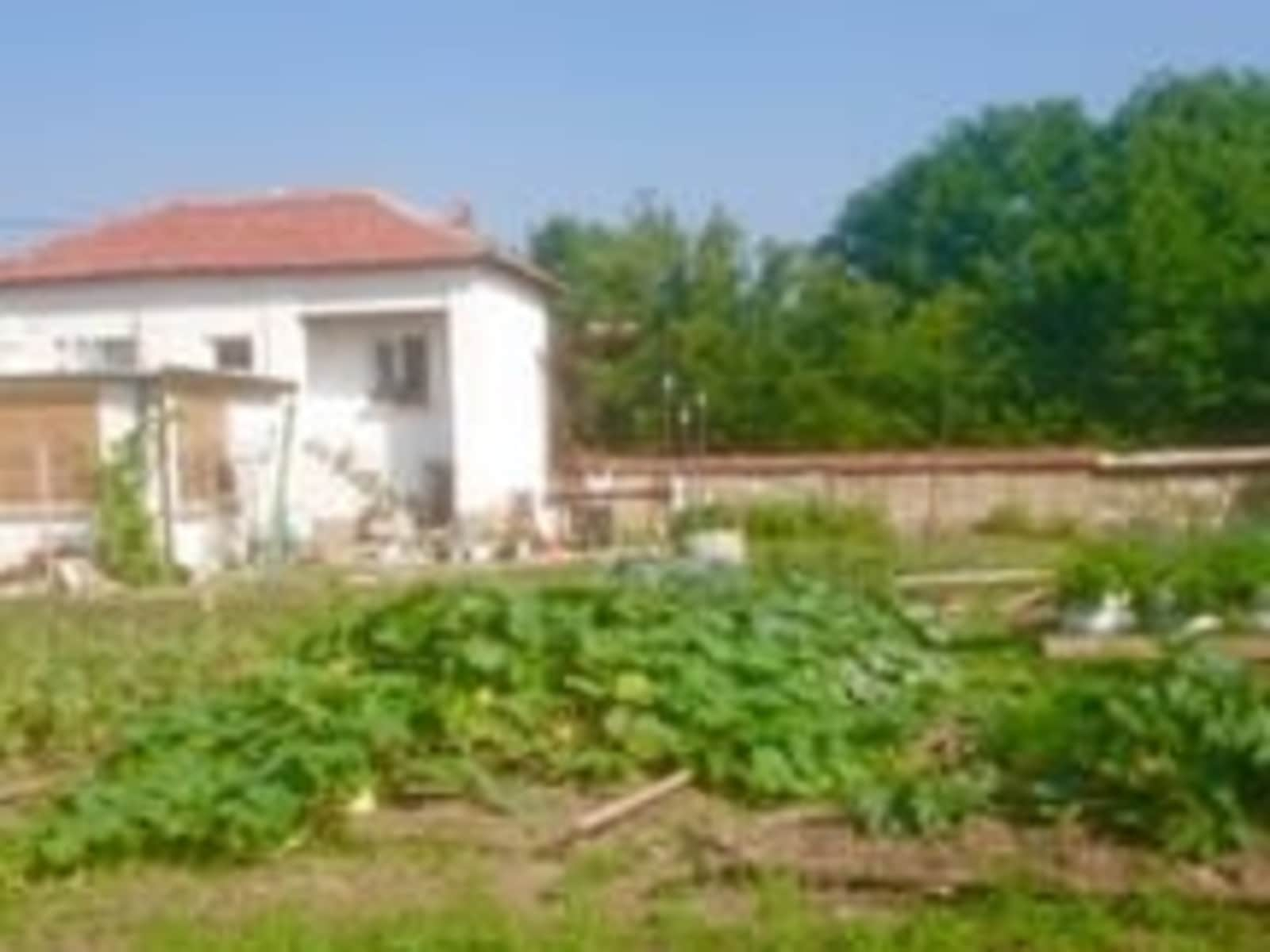 Pets
Dogs
Cats
Introduction
We need someone who loves animals. We have two dogs, Daisy and Buster (collie x springer) who are very people orientated and very loving. Buster is the dog boss and does a good job but can be a little jealous of attention. Then there is Rex, an adopted stray Old Fashioned German Shepherd, dumped because he is old. A great and loving guard dog. The loveliest friendliest dog on the planet. Once you are in and he sees you are accepted, he will offer nothing but loyalty. Finally Stella, dumped as a puppy, she has turned out to be and Anatolian Shepherd dog, almost as big as Rex and not quite one year old yet. She is still a daft puppy but large! Also a rescue and a good guard dog. Once you are in, she will love and protect you. We also have two outdoor cats, also rescued as kittens and very friendly. They are confident around the dogs. There is the odd spat but all the dogs respect and enjoy the cats. If you enjoy animals and outdoor life you will like it here. We would like someone easy going to feed and pay attention to the animals and not leave, the dogs in particular, all day every day. Non smokers please most welcome or if you do smoke, smoke outside please and carefully bin the butts.
Our Home & Location
The house is in a small, very quiet village and has a garden and field that the animals roam in. The garden and field are currently being tamed and have potatoes, courgettes, artichokes, tomatoes, asparagus, beans, peas etc., growing. We try to be organic where possible but this can be tricky sometimes give the wildness of nature here. There are two double bedrooms upstairs with toilet and shower shared. There is a kitchen and mini living room downstairs with toilet. The kitchen is basic and rustic but clean and has a cooker, dishwasher, microwave, washing machine and fridge/freezer. There is plenty of worktop to enjoy the garden produce which you are welcome to pick and eat. There is no central heating currently but we are cosy in the winter with woodstoves. The central heading is due September 2018. There is no air conditioning, however, there are several standing fans for hot weather and a stand alone air conditioner for the living room. There is wifi in the main house and tv in the living room with Netflix. The living room is a building across a little courtyard opposite the main house. We are due for renovation but it is very comfortably livable even if basic. The night sky is beautiful due to the lack of light pollution and there is a table and chairs outside for when it is cooler mid summer. You can enjoy the quiet and the stars. The house is twenty minutes away from Stara Zagora and twenty minutes away from Kazanlak, both of which are worth visiting. There are mountains all around our valley. Buzludzhah, Thracian tombs and Shipka Monument Church are all within visiting distance. Have a look online, there is plenty to see and do locally and a little further afield. We have our own lakes if you go down the lanes opposite each other by the bridge into the village.
There is a minimal bus service so a car would definitely be needed to access the two main towns and to get around in general. We can sometimes provide a car or van, the car and van itself is insured in Bulgaria not the person and we have an agreement you can sign for accident excess plus deposit if you wish to use our car. The local shop won't provide you with enough supplies although our last housesitters were happy with it. However, Kazanlak and Stara Zagora have Kaufland, Lidl and markets in their centres. If you do go on days out we would prefer if you are back in the evenings for the dogs in particular. If you go out in the evenings, we would like you to have been around for the morning/ afternoon. Because the dogs are fed once daily, Daisy has a sensitive stomach, feeding time for them is very important. Feeding time for the dogs is between 4pm and 6pm. There are intructions for their food. Nothing complicated but a little more than throwing food into a dish. Dog/cat lovers please only need apply....
We would also need you to water the garden please so everything stays alive. This is being all put on timers but some need a hose still.
We can forward you details of exactly where to find banks, shops, post office, doctor, dentist etc if you wish. Just ask. + More info
House
Sitters need a car
Car included
Basic Wifi
Mountain
City
Countryside
Responsibilities & Pets
We would like someone who will feed the cats first thing and let Buster and Daisy out early for a wee and roam around the gardens. They like a lot of petting and attention after a good nights sleep. Rex and Stella sleep outside because they are guard dogs. Very friendly ones. They know who is approved of and allowed in and who is not. They are much more independant than Buster and Daisy but Buster is the boss of all of them despite his size. They can have a bark but it's all fuss, they are soft. They need a big bowl of fresh water daily. Buster and Daisy can stay outdoors during the day in good weather but they do like to come indoors in summer as the shady kitchen and small living room are cooler inside. Daisy obsesses about finding lizards and needs to be ordered indoors in peak heat so she does not overheat. Silly dog but overheating is dangerous for a dog. Rex and Stella couldn't care less and love being outside summer or winter and have the good sense, as does Buster, to seek shade and water when needed. Daisy overheats herself. The cats eat again around 4pm and all the dogs eat at this time also. The dogs eat once a day. They are used to spending evenings indoors and Daisy in particular likes to lean affectionately against someone. They need a weewee last thing at night and fresh water in their sleeping area. I would like if the house is kept as clean and tidy as it was found and dog hair swept/hoovered up every other day. I pick up poo every morning so as it doesn't build up and get carried into the house. Watering the garden is very important and on a timed pump but some plants will need watering daily. Other garden duties can be left if you are not a gardener. We can catch up.
Cat(s): Sooty is 2 years old (I don't know), Sazh is 2 years old (I don't know)
Dog(s): Rex is 10 years old (German Shepherd Dog), Buster is 5 years old (Mix-breed), Daisy is 5 years old (Mix-breed), Stella (Anatolian Shepherd Dog)