My cats want company!
Calgary, Alberta, Canada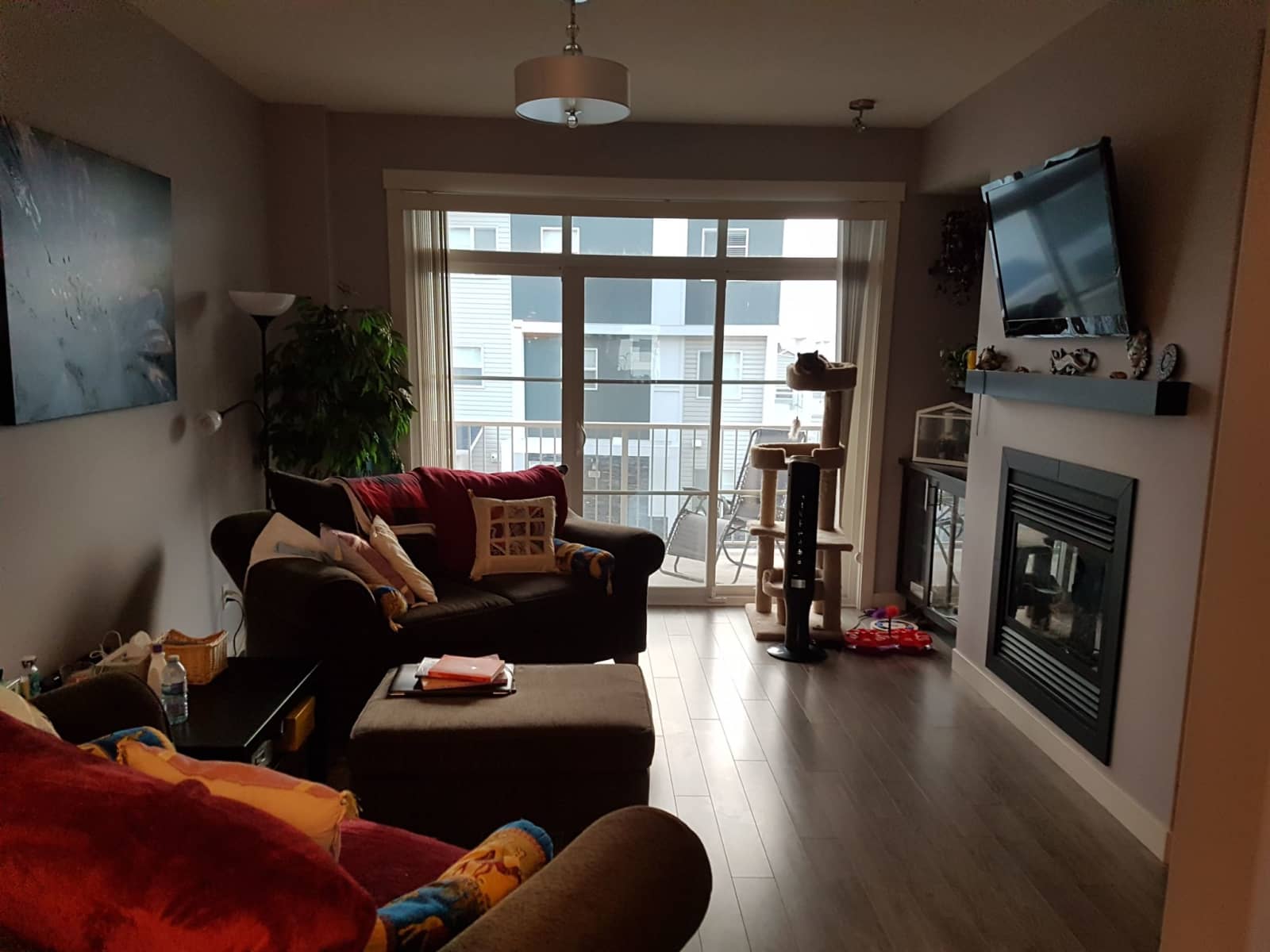 Pets
Cats
Introduction
Hi! I'm looking for a pet sitter because I like to travel so I understand the allure for those who want to house/pet sit for accommodations and this is a better solution than having someone stop in every few days to make sure the cats and house are ok. Me? Well I'm pretty boring… I need a more affordable hobby than just travelling… but I enjoy reading, creating photobooks of my travels, getting together with friends. Stuff. Nothing exciting (except the travel).
Our Home & Location
My house… newish (4 yrs) townhouse in an area that is under construction. But closing the windows keeps most of the noise out so you will be able to sleep. Full kitchen, dishwasher, clothes washer / dryer etc are all here. I've got two bedrooms with a queen bed each. I'd rather you stayed in the spare room but if you washed the sheets I'd probably never know. 2 full bathrooms. My wall sharing neighbours are quite, I rarely hear them, even the one's with two kids. I don't have cable tv.
I'm in the Northeast section of the city and frankly there isn't much around. If you have a car, I have a parking pad for your use. If you don't I don't have a problem with you using my car to get around assuming you do your best to avoid accidents and traffic tickets. Transit is frankly awful in the area but I'm close to the airport (10-15 mins max). Drive downtown is maybe 20 mins. Things like Banff and Canmore and Drumheller are all easy day-trips from my place.
Sitters need a car
Car included
High Speed Wifi
Mountain
City
Countryside
Responsibilities & Pets
Food, water and litter cleaned daily. Cuddles as solicited - Fancy Pants hasn't ever met a person she doesn't believe loves her and Heidi, well she was feral and she will likely hide for a while and I doubt that she will solicit pets but if she does that's awesome. Clean up the occasional vomit / furball. It's random, you might not have to clean anything. Plants will likely be fine for the time I'm gone but I have a lot. If they don't last that long, they wouldn't have made it this long. Keep the house reasonably clean. If it snows and you can shovel the deck that would be great but the shovelling is taken care of by the complex. If you can remember garbage days, sweet! If not, well I've probably gone longer anyway. Lock and secure the house when not present (and probably when you are there too is comforting for all).
Cat(s): Heidi is 6 years old, Fancy Pants is 7 years old