A winter retreat for you and a getaway for us
Drayton Valley, Alberta, Canada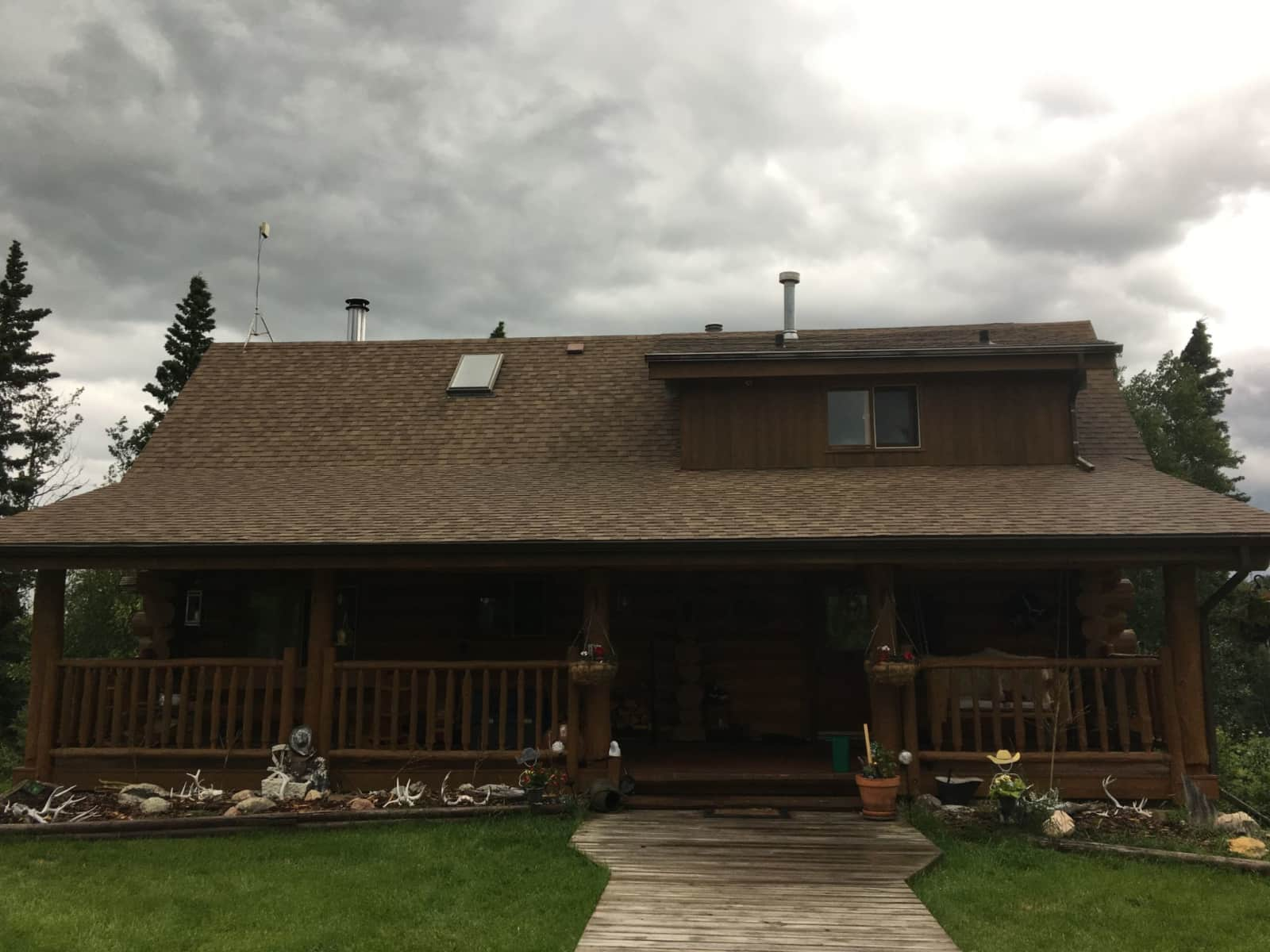 Pets
Dogs
Cats
Horses
Poultry
Farm animal
Birds
Introduction
We are planning a winter get away to sunny Mexico for three weeks and are hoping to find someone interested in coming to look after our animals and stay in our log home in rural Alberta. We have been so appreciative of the house sitters that we have had and hope someone will be available for our next trip.
Our Home & Location
We have a fourteen hundred square foot log home with a completely finished lower level. We enjoy heating with our wood stove in the living room but we also have a great furnace system. Our home is located in Carnwood Alberta. We are an hour west of Edmonton airport and three hours from Calgary. Day trips to Jasper and Banff are possible from here.
Most of our quarter section is recreational land.
House
Car included
Disabled access
High Speed Wifi
Family-friendly
Countryside
Responsibilities & Pets
We have a large friendly dog that loves to romp around in the cold and snow.She is a happy girls who loves everybody .
Our four hungry (and also very friendly) horses may require some hay being put out for them but they will mostly be feeding from hay nets that are out in the pasture....
There are some chickens and other birds that need to be fed and watered. If you do that for them you will receive some beautiful fresh eggs each day.
Three of the cats get put in the stable at night and let out in the morning.Sugar has decided that she really wants to be a house cat and has taken up residence in the house They are friendly and really very sweet. + More info
Horse(s): Zack is 10 years old, Sammy is 15 years old, Peanut is 11 years old, Buddy is 2 years old
Poultry: We have about a dozen chickens as well as an assortment of ducks, pigeons and pheasants.
Bird(s): chickens is 4 years old, ducks is 3 years old, pigeons is 3 years old
Farm animal: The birds are the only farm animals.
Cat(s): Fudge is 6 years old, Panther is 6 years old, Sugar is 5 years old, Spunky is 4 years old
Dog(s): Ric is 6 years old (German Wirehaired Pointer), Toulouse is 2 years old