Dog Sit Russell Cocker Spaniel 12yrs old
Courtenay, BC, Canada
Dates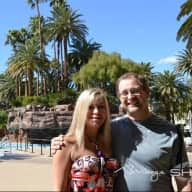 Currently no sitter needed
Currently no sitter needed
Introduction
Dairy Farmer and Dental Receptionist. Traveling to Barbados with friends in Jan. SunFest summer 2019.
Home & location
Large home with security system. 10 minute drive from town. 20 minute drive to Mt. Washington. 5 minute drive to golf course.
House
High-speed WiFi
Beach
Mountains
City
Countryside
Sitters need a car
Suitable for couples
Responsibilities
Keep our dog company. He sleeps a lot, does not walk to far. Feed and water him, pet him. He likes milk bone treats and playing with his toys. Very furry. Not good with small children, otherwise good natured.
Meet the pets
dog