Our little piece of Heaven here on Earth!
Oliver, British Columbia, Canada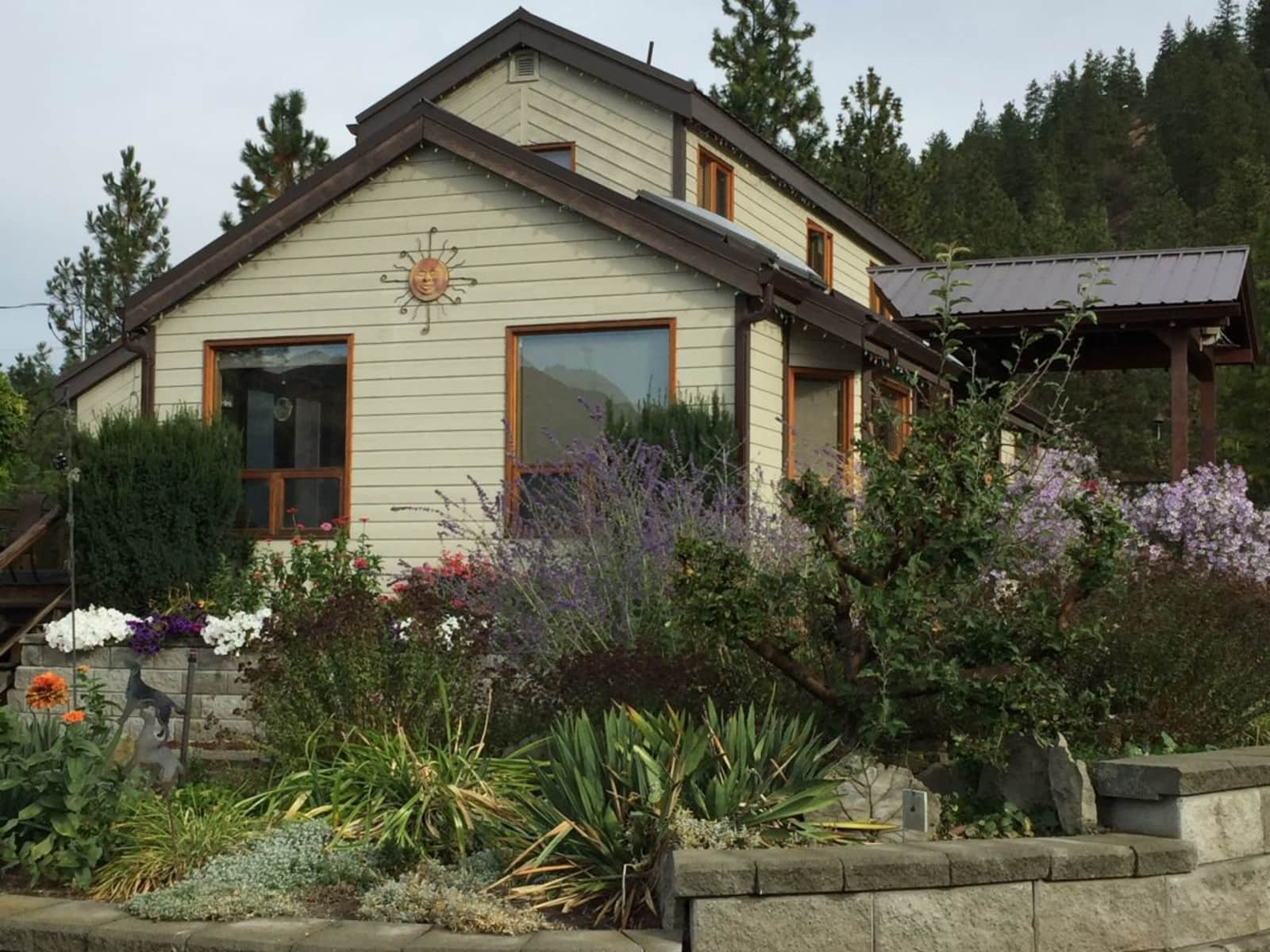 Pets
Dogs
Cat
Poultry
Farm animal
Introduction
We love where we are and what we have!! We both work full time; in the construction industry and local government. Life is busy, working full time and our life on our hobby farm keeps us busy. Our hobby farm which consists of 2 dogs, 1 cat, 60 chickens and 10 alpacas. Our hobby =farm has a farm store where alpaca products and eggs are sold. We love our life but every now and then we feel the need for a little holiday!
Our Home & Location
Our 2 bedroom home is comfortable well lived in by us, our dogs and cat, we love our winters with our wood stove heat and our summers with our air conditioning! Our home is where we love to be!
We are located in the rural community of Willowbrook, BC just 15 minutes from Oliver, BC, Canada's Wine Capital and many, many wineries, 5 minutes from the Dominion Radio Astrophysical Observatory, many hiking trails and 25 minutes to the City of Penticton, BC
House
Sitters need a car
High Speed Wifi
Family-friendly
Mountain
Countryside
Responsibilities & Pets
Feed and water twice a day and love is what our alpacas need!
Our chickens need to have food and water and eggs need to be picked daily....
Our inside pets need someone to stay with them at night but can be alone for awhile as they have access to the outdoors.
Driveway and walkways need shovelling in the winter.
In the spring, summer and fall the grass needs watering and cutting, flowers need watering and weeding. + More info
Poultry: Chickens, 50+ laying hens (Sex-Sal Link)
Farm animal: Alpacas, Our cute, calming, low maintenance alpacas will steal your hearts just as they have ours! We have 10 in total. 7 females and 3 males.
Cat: Peru is 1 year old
Dog(s): Koach is 1 year old (Golden Retriever), Keko is 7 years old (Golden Retriever)