Winter in the Okanagan! Ski close by! A couple is mandatory for this house sit.
Penticton, British Columbia, Canada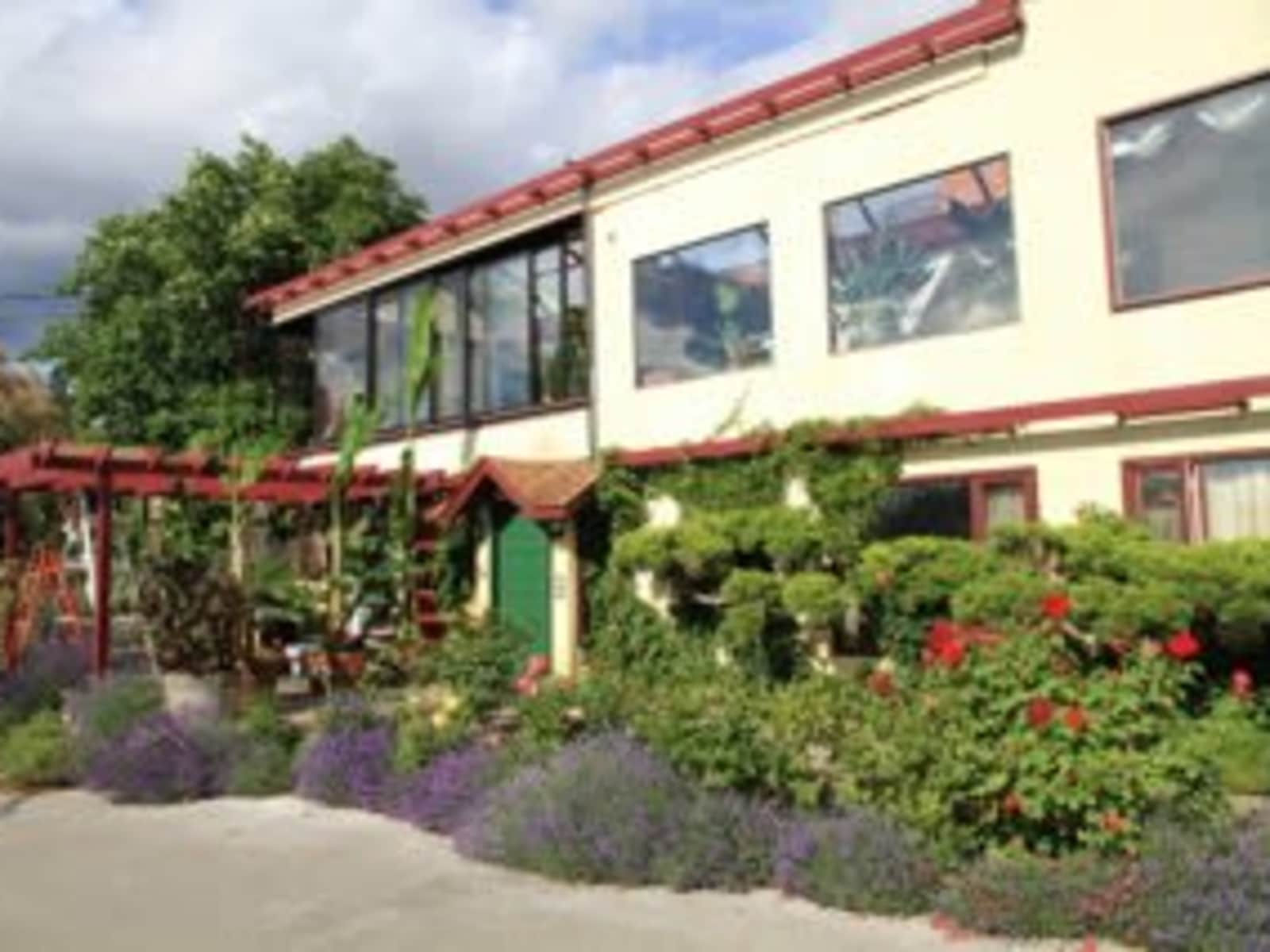 Pets
Poultry
Introduction
We live on a rural property, but still close to town in a large, eclectic home on .5 acres. It is quite a sophisticated home, but definitely not average!
We are looking for a couple as singles have found it too much in the past - two heads are better than one for problem solving! We have also found that couples aged 30-40 have enjoyed staying in our home the most....
There is a long term year round tenant on the ground floor who works full-time.
We need to continue to run the VRBO unit on the ground floor. so there may be cleaning after each stay, takes 1-11/2 hours. This would be paid at $50+ depending on circumstances. There are no bookings for the winter yet, and generally they tend to be long-term, a month or more. We handle bookings and communicate with you.
There are 2 chickens to feed and keep closed up at night
The biggest job in winter is keeping the house warm with wood heat (there is a gas furnace as a back-up) Plant duties will be minor watering and bug inspections, and making sure nothing freezes. The drive (on a hill) and walkways must be kept clear of snow.
Ours is a rewarding sit, but not if you expect or want a normal suburban home where you can sit with your feet up all day, except for odd dog walk!!. + More info
Our Home & Location
House is a 15minute walk to town, not on a bus route. Bikes and scooter (for one!) available. Wifi.
Good biking , hiking and walking routes easily accessible....
Lake close by for kayaking. + More info
House
Sitters need a car
High Speed Wifi
Beach
Mountain
City
Countryside
Responsibilities & Pets
Feed and water chickens, and keep them safe. Open coop door in the morning and close at night.
Clean rental suites between guests if required and agreed. This is paid work at $50+ depending on circumstances.. There may be some leaves to be raked up at the start of your stay. Keep parking lot, walkways and surrounding areas clear of snow!
Poultry: Chickens, Two chickens - one a white leghorn (Isay) can be pushy when hand feeding grain! The other a shy Red Sussex Cross (Bonnie)! Clean out nesting box, if it has poo in it, on a daily basis. Poo goes in yellow bucket. If there is a broken egg, clean out really well. Extra straw is in bucket in cupboard under coop. You should get one white egg a day. two if you are really lucky! There is grain in there too, which they love. Usually feed in the afternoon when I collect the egg. They will get pushy for it. and usually eat from our hand. They have to closed up at night after they had gone to bed, so at dusk. Always say "Good night girls"! In the morning let out as early as you can - then they get a "good morning girls" as you are opening the door!!"