Bengal Brothers Mountain Home.
Revelstoke, British Columbia, Canada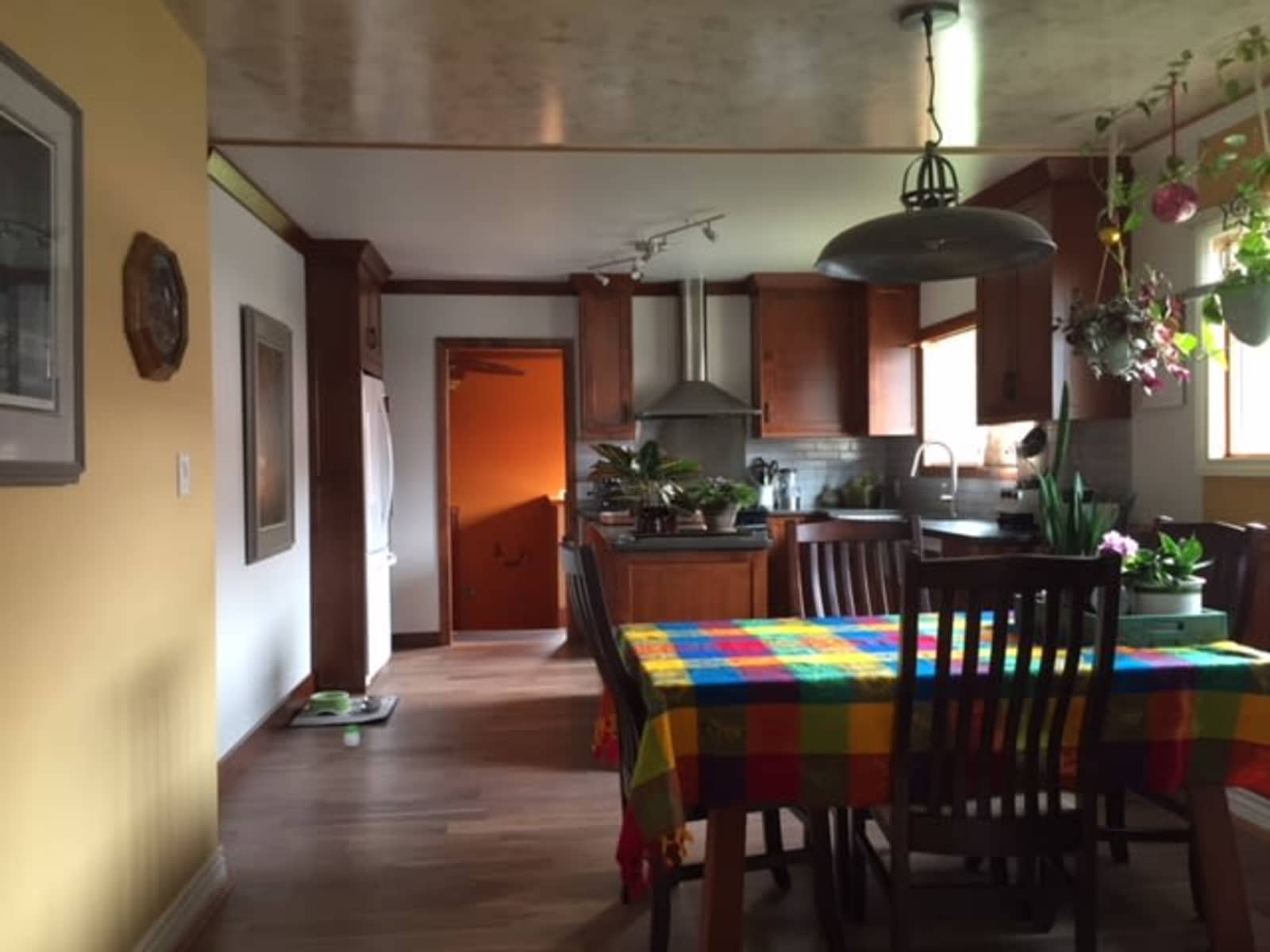 Pets
Cats
Introduction
Time for us to get back to making our trips longer than a week.
Any longer finds us concerned that a daily visit not good enough for the boys....
Waking up everyday since retirement still has me thinking it's Saturday or my birthday:)
Karen with more of a skill set in demand still dabbles/contracts/keeps busy on her terms. + More info
Our Home & Location
Small city of 8200 or so nestled in the rain shadow of the Selkirk Mountains.
Most everything in walking distance. One block to a riverside greenbelt trail and three
blocks to the resort and municipal bus pickup.
Our mountain bike trails and ski hill recognized as world class earning the reputation "steep and deep".
Snowfall last season was over eleven hundred cm's.
The city sandwiched between the East slope of the Monashees and the West slope of the Selkirks
glaciers within site of our kitchen windows.
At times travel a challenge depending on the weather.

Seeing as they never leave and possession being nine tenths of ownership makes me figure our indoor cats own this little two bedroom one and a third bathroom house on half an acre with a covered BBQ area.
House
Basic Wifi
Mountain
City
Countryside
Responsibilities & Pets
The jungle boys are healthy, boisterous, sleepy, hilarious, persistent, inquisitive,cuddly and at times demanding and too smart that said they deserve worthy company.
House details are less important to us therefore snow removal or lawn care and such can be worked out.
Cat(s): Paco is 10 years old (Bengal), Minn is 4 years old (Bengal)