Need reliable sitter for occasional work trips out of town
Richmond, British Columbia, Canada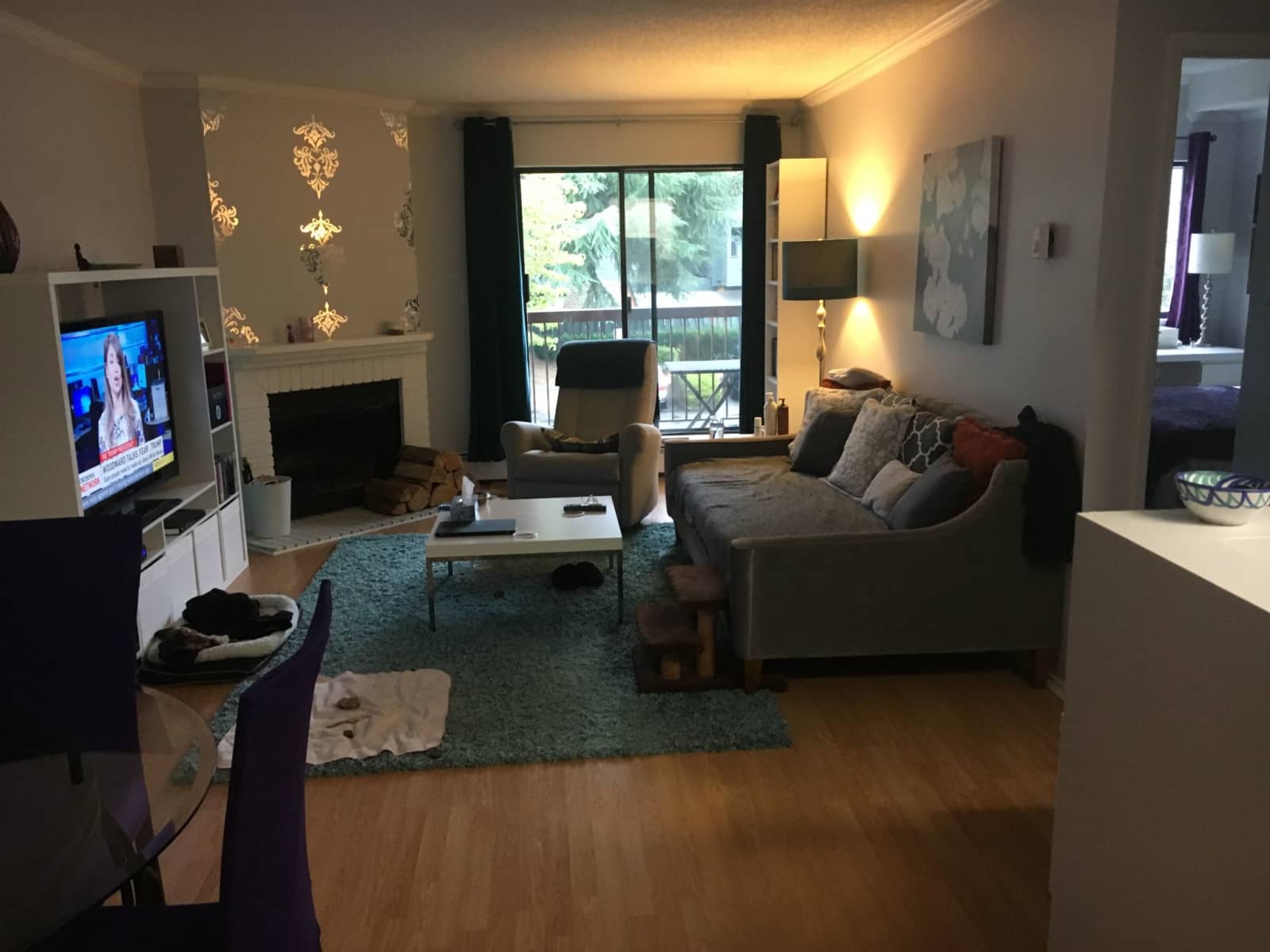 Pets
Dog
Cat
Introduction
Abby is a happy, chatty tortoiseshell cat. She's about 7 years old. She is timid with new people but friendly and flirty once she's comfortable.

Molly is a Yorkie/Maltese cross who weighs in at 6lbs. She's very sweet and affectionate and loves her big sister Abby....

I have a comfortable one bedroom apartment in Richmond, BC. I'm very close to all shops and amenities and the Canada Line skytrain is only blocks away. + More info
Our Home & Location
My place is located near the Canada line skytrain and it's super easy to get to the airport or downtown Vancouver. I have all kinds of shops and restaurants in walking distance. The apartment is stylish, clean and quiet most of the time, with a big TV, cable and wifi.
Apartment
Disabled access
High Speed Wifi
City
Responsibilities & Pets
Feed Abby her wet food a few times a day, make sure her water is clean and topped up, make sure her kibble bowl is full, scoop and dispose of litter, watch her outside when she's on the balcony (she's pretty good out there), play with her, give her treats and tummy rubs (if she lets you).
Molly gets a combo of chicken and wet dog food twice a day with kibble treats in between. She loves cat food so make sure she doesn't get into Abby's food!
Cat: Abby is 8 years old
Dog: Molly is 5 years old