Looking for house and catsitter for a 4 yr old cat in Vancouver, Cambie Village, June 27 to Aug 10
Vancouver, British Columbia, Canada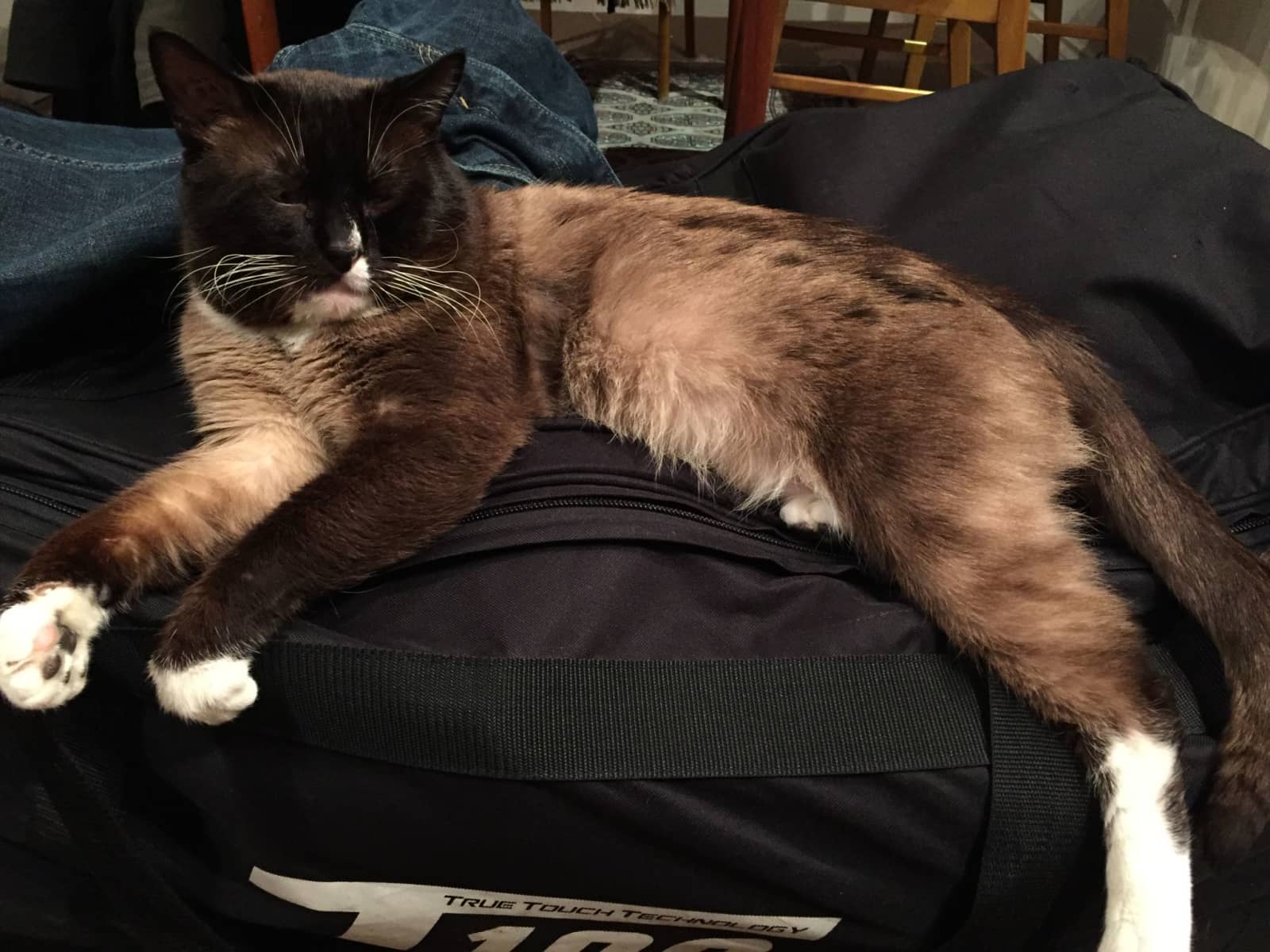 Pets
Cat
Introduction
We are a high school teacher in Burnaby and an urban planner at the City of Vancouver. We are going overseas this summer for two weddings--first a niece's in Croatia, then we're spending time with relatives for a few weeks before heading to Scotland for our own ceremony. We are looking for someone to care for our healthy and friendly cat Harold for the almost six weeks that we will be gone, from late June to early August.
Our Home & Location
We live in a two bedroom apartment near Cambie Village in Vancouver, at 18th and Willow. Our space is on the top floor of a heritage house, and has a spacious living room with a bay window overlooking the park across the street. There is a small loft with a skylight and futon couch, a nice spot to read (or spend time with the cat as he enjoys it up there). We are a 10 minute walk away from the 25th Ave Skytrain station on the Canada Line. The main bedroom has a sliding door out to the balcony. Harold is an indoor cat; we are having a screen installed so it will be safe to have the door open without the cat escaping.
Apartment
High Speed Wifi
City
Responsibilities & Pets
Harold needs to be fed in the morning and evening. His litter needs changing regularly. Though he is an adult cat, snowshoes are a very social breed; Harold likes to spend time with people so needs to be played with, and enjoys curling up on a lap or on the couch in the living room when people are reading or watching tv etc.
Cat: Harold is 5 years old (Snowshoe)