Sushi & Maki would love to play with new friends while mommy is away!
Vancouver, British Columbia, Canada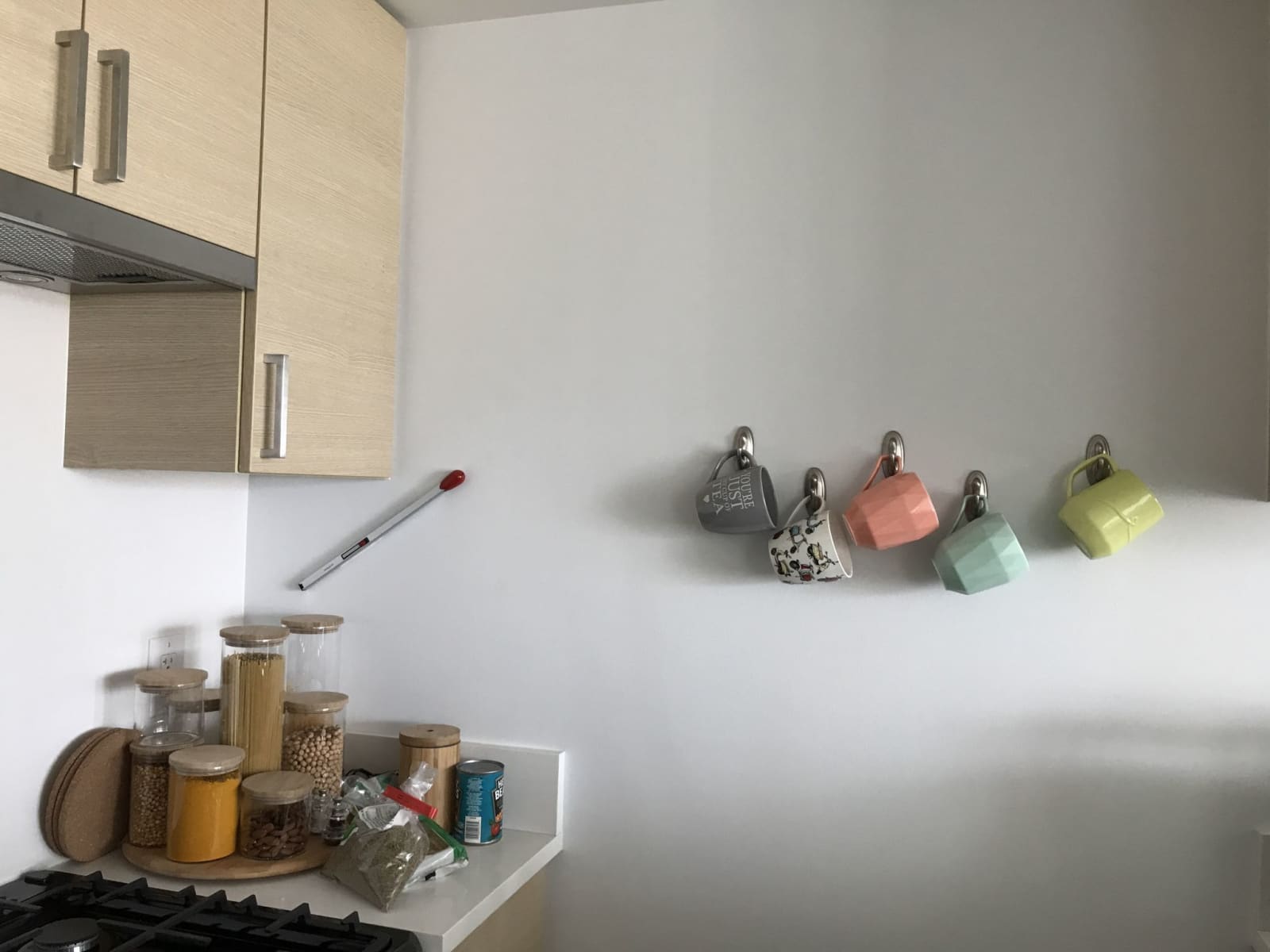 Pets
Cats
Introduction
Hi! I'm Sara. I recently moved to Vancouver from Dubai with my two kitties: Sushi and Maki. I love to travel but I worry about leaving my cats alone. They're usually really low maintenance but I want them to have company at least during the night. It would help me enjoy my traveling if I know they're in safe and loving hands!
Our Home & Location
I live in a one bedroom apartment in downtown Vancouver with a beautiful view of the mountains right from my window. A nice sized balcony (which I'm still in the process of furnishing) where you can enjoy the beautiful weather and tan a little when the sun is out. Both the bus station and skytrain are within less than 5 mins walk from my place.

There are many great things that you can do and places you can go to just by walking. There's a gorgeous park close by, many coffee shops, and (even though it's a little further) you can go to Robson Street where it truly is heart of downtown. The beach is less than 15 mins by bus, 5 mins by car!
Apartment
Disabled access
High Speed Wifi
Beach
Mountain
City
Responsibilities & Pets
While im away I would want the person staying here to uphold my routine with my kitties so that they feel minimum change in their daily life.

Here's what my routine looks like:...

1- I put food for Sushi and Maki twice a day. In the morning they get a mix of wet and dry food and at about 2-3 pm they get only dry food.
2- I change their water bowl whenever necessary.
3- Maki needs to be brushed every 2 days for about 5-10 mins otherwise she will get knots in her furr.
4- I change the litter once a day.

Other responsibilities that are not directly kitties-related but have an affect on them are:

1- I make sure temperature in the house is not too cold or too hot.
2- if I open the window I make sure they can't fit in the gap and dive after a fly or bird they see. I have to be at home if the window is open
3- they are not allowed on the balcony without a leash. I doubt they'll let anyone but me put the leash on so you don't have to do it. Just keep them inside the apartment.
4- I vacuum the house at least every other day because the furr that they shed and dust could lead to more hairballs which I have to clean later on :)
5- clean any hairball incidents
6- Maki is a biter so all my wires are covered! I have extra covers that you could use while you're here!
7- the toilet lid needs to be closed whenever not in use because they will likely want to explore it and I definitely don't want that lol!
8- If there's a fire alarm and you need to evacuate, I need to know that you will do everything in your power to take them too. This is listed as number 8 because the likelihood of it happening is very low, but really it's very important for me to know you're dedicated to making their safety a priority.

They have a variety of toys you could use to play with them but most of the days they just prefer to sleep and you might not see them except when it's time to eat. They are both healthy cats and they're completely vaccinated for the next 3 years, but if a trip to the vet is necessary, you'll find the information on the fridge! I will also share my personal whatsapp number with you and do not want you to hesitate in using it! + More info
Cat(s): Sushi is 5 years old, Maki is 4 years old