Beautiful Vancouver
Vancouver, British Columbia, Canada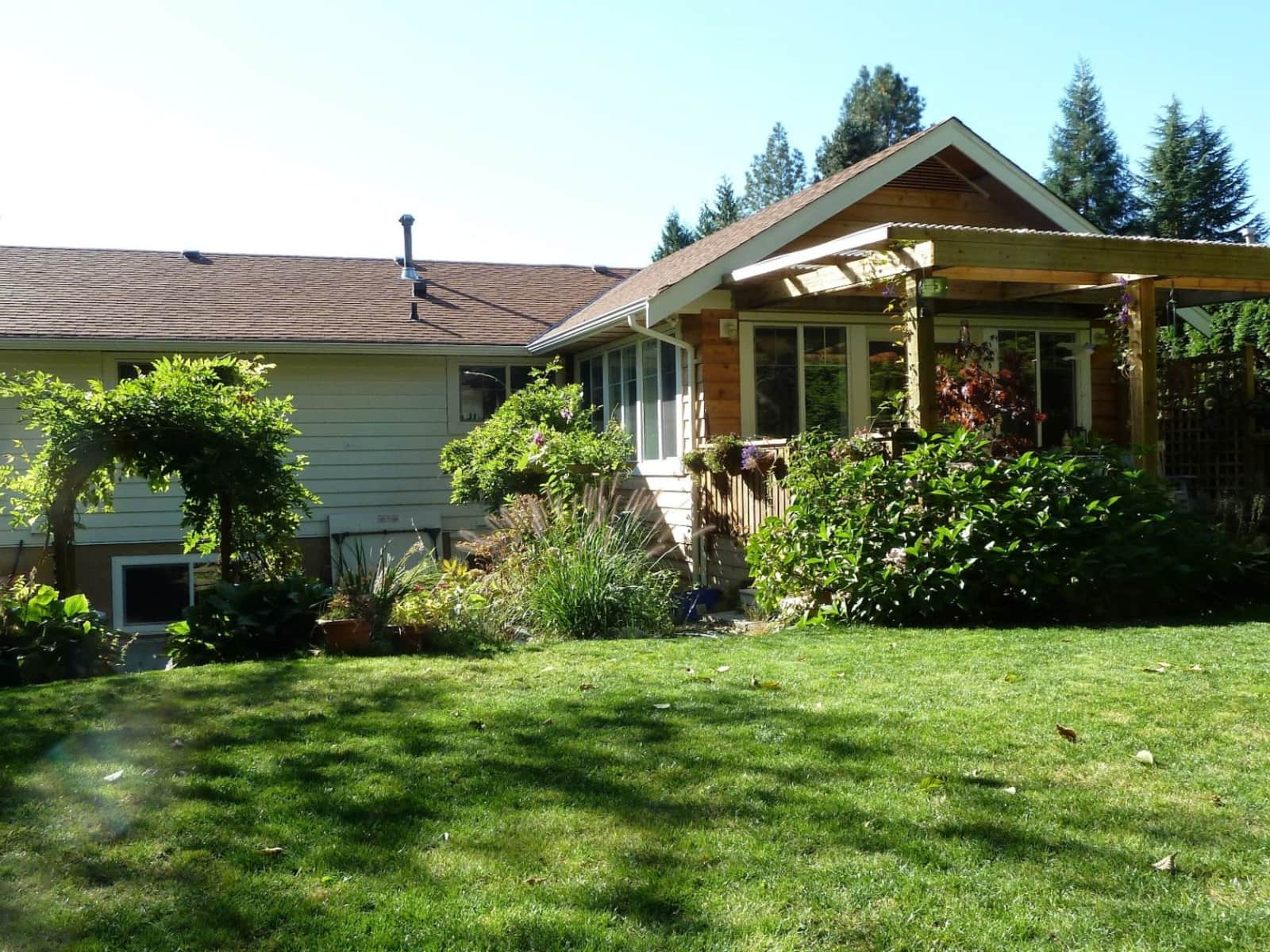 Pets
Dog
Introduction
My name is Narissa and I live in Vancouver BC. I worked as a dentist for several years in Europe where I taught at the University in Germany and also had my own practice. However since being diagnosed with AMD I have decided to retire. I read incessantly and love to travel. My one concern is my dear Bella who went blind within a short period of time (one week) I feel I cannot leave her alone as I am her guide person.
She is a very well trained dog and understands commands very well. We have made the house suitable for her in every which way we possible could.. ramp instead of steps, gates to stop her falling down the main stairwell etc.
Our Home & Location
My house is a one family home. It is located at the foothills of the mountains surrounding North Vancouver. During winter an ideal location for snow boarders and skiers. We have lots of trails and parks nearby also a picturesque cove called Deep Cove. It is a sure target for tourists during summer and locals like to go boating and canoeing there; also one can hire boats. The local bus stop is just down the road, less than 5mins walk from the house. The neighbourhood is a quiet family friendly area and just behind the house is the local primary school. Downtown takes about half an hour by bus.
House
High Speed Wifi
Beach
Mountain
City
Responsibilities & Pets
My main wish and concern is for the well being of Bella. She is fed twice and needs to be let out to the garden at least once in the morning and twice during the rest of the day. If you leave her alone I usually see that she has water and a doggie pad placed in the main bathroom so that in case she needs to go she knows where she can. The gates to the downstairs are always to be kept closed as she can fall and injure herself. She should never be given bones to chew on. No chocolate, onion, garlic, grapes. Details I will gladly provide when required. Other than that the house has a garden and if its very hot watering once a day is sufficient. But as I most probably go in October little of the same is required. The vet's name and location will be provided should it be required. When I am away I will leave the tel# of my husband who would be able to advise if there is some problem. Garbage is sorted and collected once a week and early in the morning. Because of wild life in the area we tend to put out the garbage on the day of the collection. I will be glad to answer anything else that you would like to know.
Dog: Bella is 12 years old (Dachshund)