Acreage with four dogs and three horses near Victoria
Victoria, British Columbia, Canada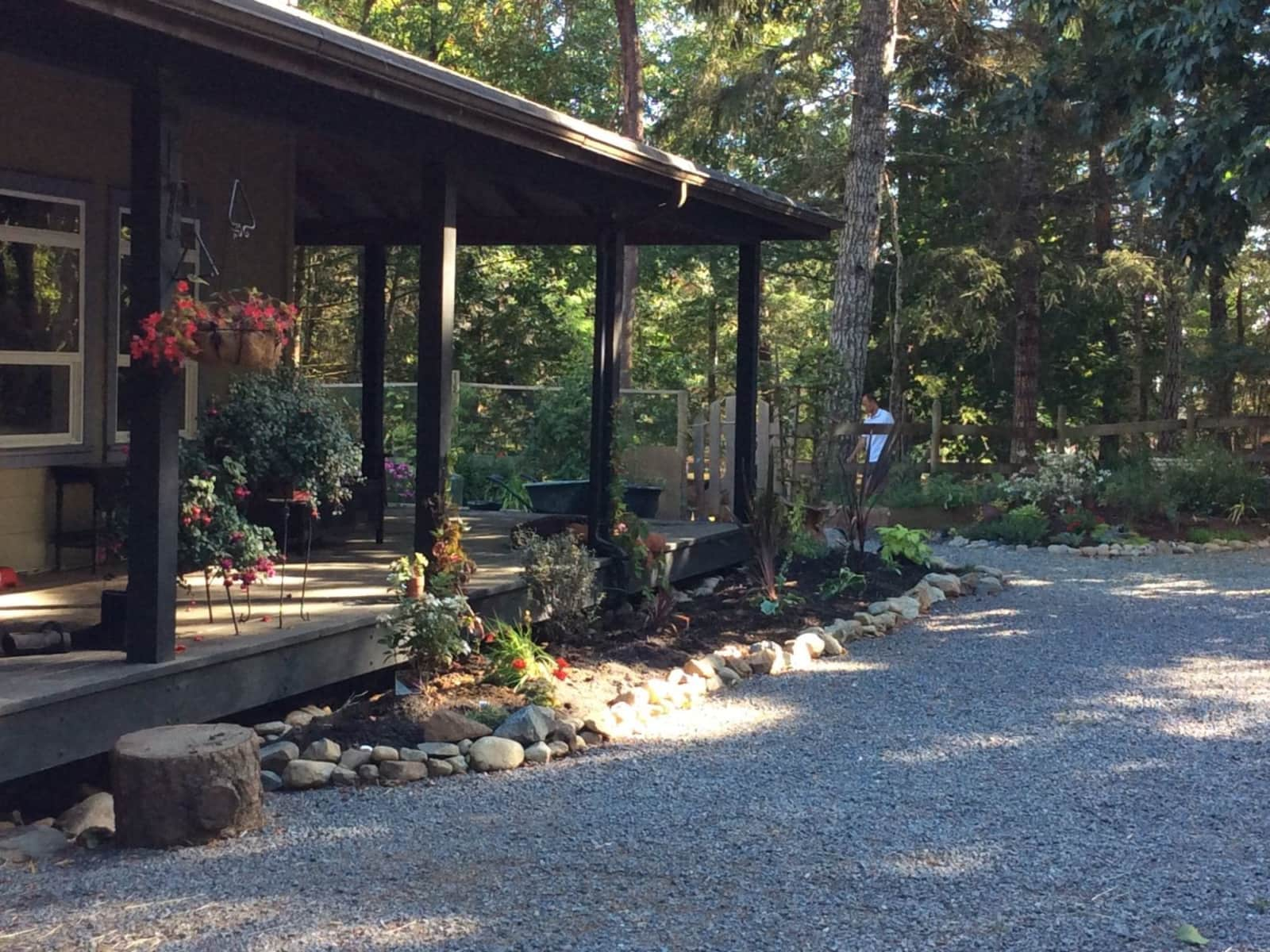 Pets
Dogs
Horses
Introduction
Hi, we are professionals in our 50s who have been adopting rescue critters instead of downsizing! We have four lovely dogs and two sweet and friendly horses (no wait... it is now three as we have adopted Dante). We laughingly refer to them all as POOPERS (pets in owners property eating retirement savings). We enjoy travelling and have lived in Australia, New Zealand and the UK and are now settled on a small acreage in beautiful British Columbia. We travel for between two and four weeks several times a year and now that our two boys live away from home we need to find house sitters who will look after and love our menagerie.
Our Home & Location
We have a large, comfortable four bedroom, two bathroom home on three plus acres in a beautiful rural location 35 mins drive from the lively and attractive seaside city of Victoria, BC. Our house is located on a very quiet dead end street and backs onto the "100 acre wood" where we walk the dogs and ride the horses. We are ten minutes drive from lovely beaches and are surrounded by a variety of provincial and local parks, including Mattheson lake (ten mins drive) and the long distance hiking, biking and riding trail known as the "Galloping Goose".
Although rural, we are not isolated and there is a very popular cafe / restaurant ten minutes away in the small district centre (also has a small local shop). There are two major shopping centres about twenty minutes drive from our house; also a couple of good restaurants in the seaside community of Sooke (twenty minutes).
House
Sitters need a car
High Speed Wifi
Beach
Countryside
Responsibilities & Pets
Our dogs need to be walked twice a day, off leash, in the 100 acre wood behind our house. The small dogs could accompany you on leashed walks elsewhere, but taking our four out would be too demanding, particularly as Frida can be a bit anxious when meeting other dogs. The dogs need to be fed morning and evening, and Cleo and Zoe need to be given their various medications in tablet form embedded in tasty cheese (happily devoured). The dogs love guests but can be a bit barky until they get to know you - Frida had a rough start in life and tends to be a bit anxious at first, but treats help a lot! We have a dog door leading into the large fenced garden and all the dogs except Frida use this. We tend to work from home and so the dogs are used to having us around. Our house sit would suit an active couple who like to spend time around the house and don't regularly go out for more than four or five hours would be a good fit for our situation.

Our horses are friendly and easy going. They need to be fed twice a day and their hay nets topped up so that hay (and water) is always available. Their paddock area is next to the house and so daily horse poop scooping takes 20-30 minutes. We have a trainer come twice a week to exercise Bella, and Dante and also Hobart if his arthritis allows.
Horse(s): Hobart is 13 years old (Standardbred horse), Bella is 10 years old (Standardbred horse), Dante is 8 years old (Standardbred horse)
Dog(s): Cleo is 14 years old (Mix-breed), Zoe is 12 years old (German Shepherd Dog), Frida is 6 years old (Chihuahua), Harriet is 6 years old (Mix-breed)