Regular live-in dog and house sitter
Victoria, British Columbia, Canada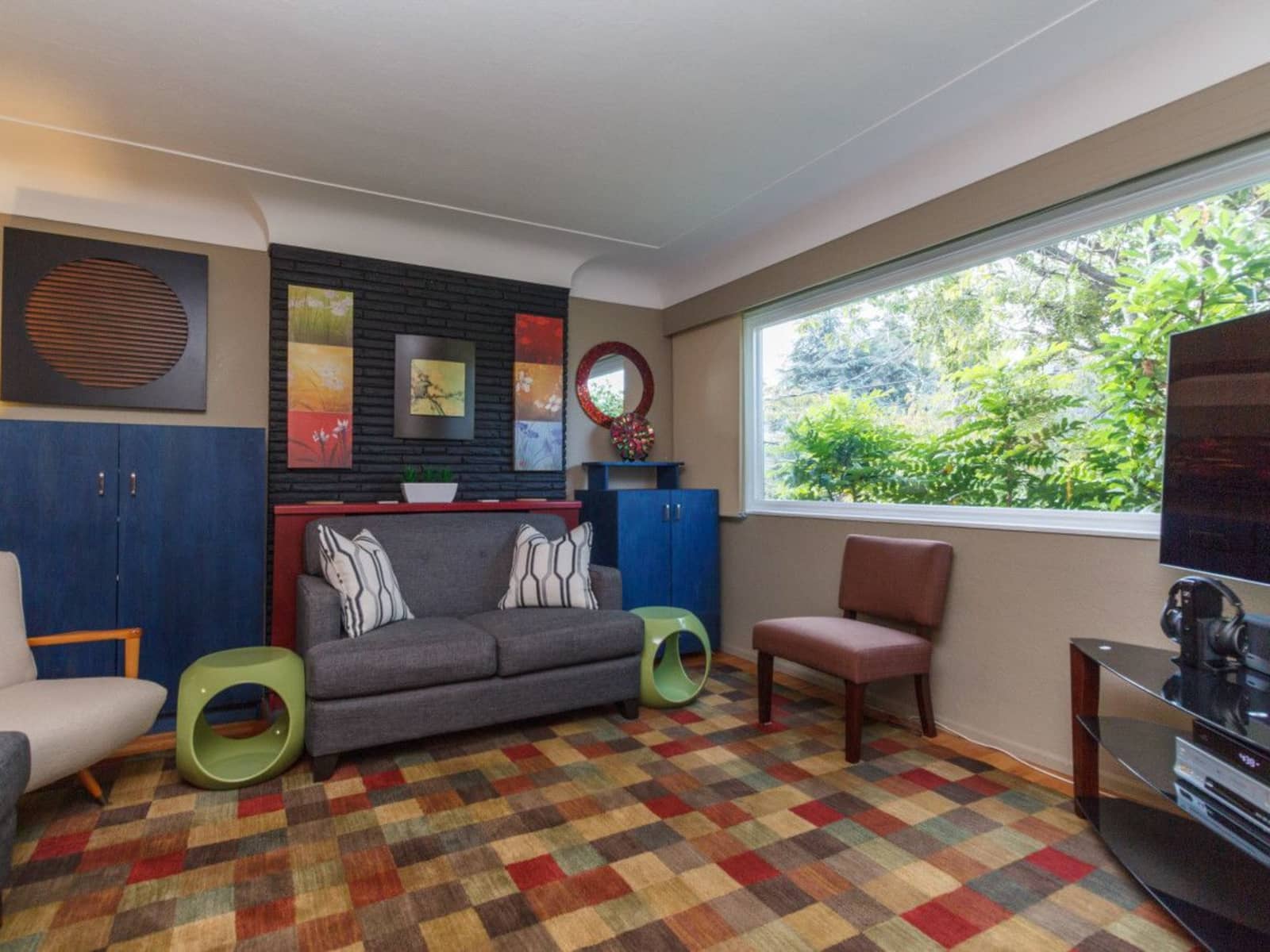 Pets
4 Dogs
Introduction
I have four little loves (Maggie, Ginger, Angelo and Josephine)... We are a family. They are Havanese which means that they need companionship pretty much all the time. They get very lonely if left alone too long. The breed was bred as lap dogs for the elite ladies of Cuba. During the revolution most of the breed was lost but a few dogs were rescued and the breed has made a back. They are quite popular these days. Long story short, I need a mature, reliable, warm hearted "dog person" to help me create a wonderful life for them, and allow me to travel on a regular basis with complete peace of mind. I am starting a new career (in my 50's) so I am needing to take classes and attend conferences and commute to Vancouver frequently.
Our home is safe, clean, comfortable and convenient. The location is great and the dogs are very easy to care for but they do need someone around to ensure that their routine is maintained and our home is protected.
Our Home & Location
The house sitter might need to bath the dogs if they go to the beach.... because they like to roll in sea weed and other stinky things but I have a good utility sink and grooming station.

There are lots of nice walks in the area and hiking trails just outside of town. There is a large fenced yard.
Tenants live in the back part of the basement in a private and separate suite. Barking usually isn't a problem but something to keep in check. My dogs are amazing with their recall usually.
House
Sitters need a car
High Speed Wifi
Beach
Responsibilities & Pets
The dogs have a routine that needs to be maintained. It's not onerous... the dogs eat and poop and like to go on walks..... but napping and watching TV is part of the job too. Some yard work might be required if I'm gone for longer than a week. Some house work is required just to maintain it's current level of cleanliness and the house is to be left clean.....sheets and towels washed/garbage emptied for when I get home. The dogs do NOT shed but they track in a bit of dirt (in the winter).

Dogs are all healthy, vaccines up-to-date and they are on flea and tick meds. But having a car is essential in case of emergency. They all have microchips....

Must communicate with me with updates daily.
No smoking.
No drinking (one glass a day is fine). No street drugs of any kind.
Must produce references and criminal records check.
Home security is important so no visitors without prior consent.
House sitter must be healthy (mentally and physically) as there are stairs and lots of walking is required. House sitter must be able to get out of bed in the morning by 7:30am as breakfast needs to be served at 8am.
I'm a vegetarian so I'd prefer that no meat be cooked in the house but a little bacon or something like that is fine. + More info
Dog(s): Maggie is 12 years old, Ginger is 10 years old, Angelo is 8 years old (Havanese), Josephine is 8 years old
Previous sitters
August 2017 | john