Weekend sitter for our house & pets
Victoria, British Columbia, Canada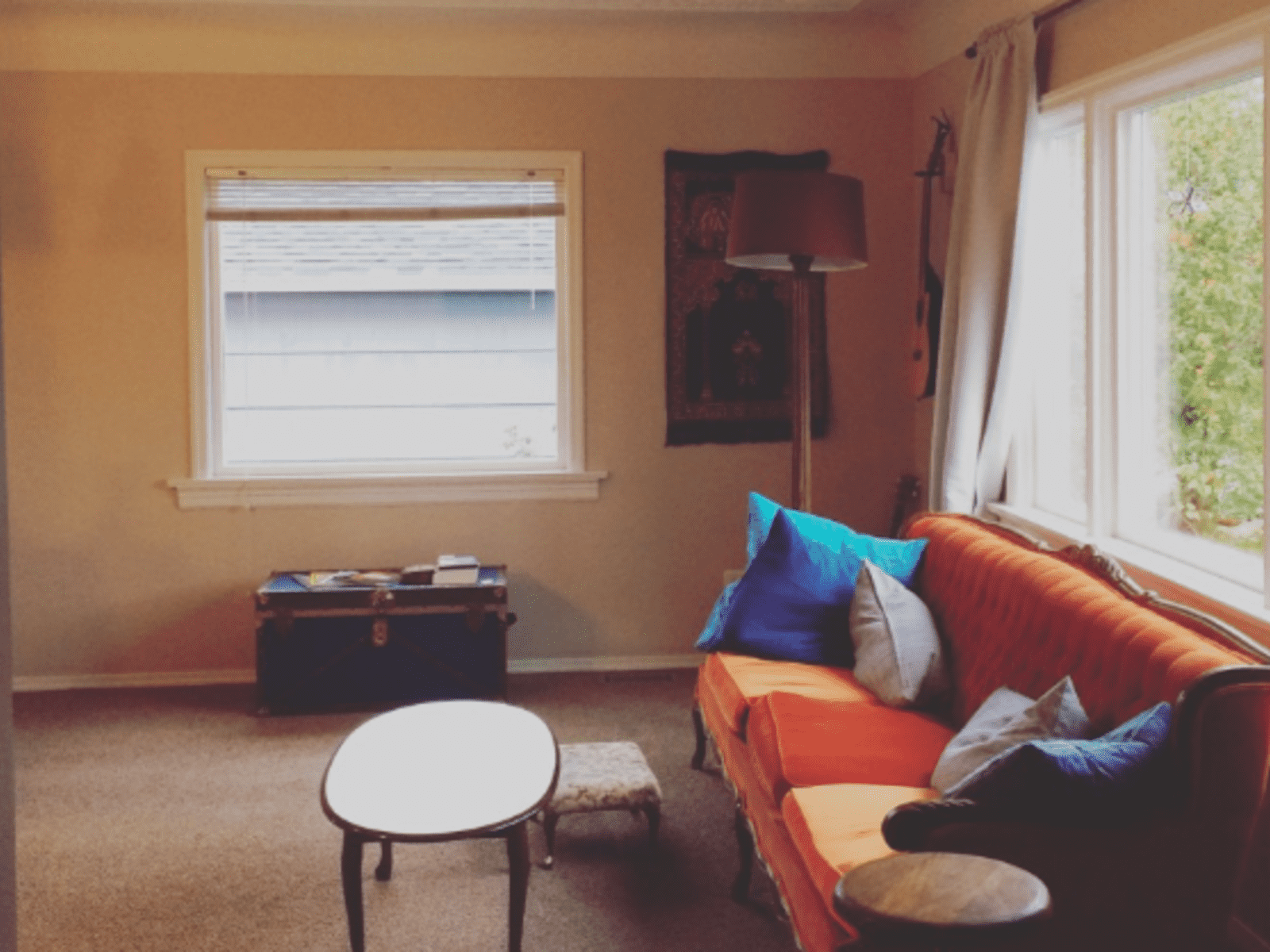 Pets
1 Dog
1 Cat
Introduction
We are a couple in our 30's. Lauren works in educational technology at Royal Roads University and used to be a teacher, and Grant is an accountant for a local business. We moved to Victoria in August of 2016 from Montreal and love it here! We have travelled lots throughout North America, Europe, South East Asia, Africa, and Australia and been both hosts and guests through Air BnB and Couchsurfing. This website was recommended to us by a friend.

We have two lovely (and funny!) pets: Pippin, a one-eyed rescue cat who is 1.5 years old, and Millie a mini Australian shepherd who is almost 5. We have had Pippin since he was a kitten and we adopted Millie in November of 2016. Pippin is a very confident, curious, and social cat who loves being in the same room as people. He makes funny noises and loves to play with a ribbon. Millie is a very passive and calm dog (especially for her breed!) and loves chilling out in the bedroom and napping. Outside the house, she is like a different animal, and she loves to play and run around in the backyard. They get along pretty well, although Millie can be a bit reactive when Pippin gets in her face while she is eating. Both of them are fairly easy to look after, although (like any family) there is a routine that we have found that works for us....

We travel occasionally, mostly for the weekend but sometimes for longer. If we go camping, we will probably take Millie (the dog), so sometimes housesitting would be for just Pippin (the cat). + More info
Our Home & Location
We live in a tidy 2 bedroom house in a residential area. Our house is between Uptown and Tillicum malls and we have very easy highway access. There are lots of bus routes within 5 minutes from our hose. We are right on the Galloping Goose bike path. We are about 20 minutes by car from... everything! :) The city is close, the beach is close, and there are lots of and lots of trails and parks nearby. Our street is a quiet residential street, although we do back on to the highway so that can be a bit noisy if the windows are open. We have neighbuors in the downstairs suite below us (a retired couple).
House
High Speed Wifi
Family-friendly
City
Responsibilities & Pets
Depending on the weekend, it would be cat only or both cat & dog:
Cat = morning & evening feed, litterbox scoop, and just general hang out, maybe play with a ribbon. He just likes to be in the same room as people.

Dog = evening feed, 1 hour of walking pet day (could be a couple of small walks), take to backyard for toilet breaks & pick up poop.
Cat: Pippin is 3 years old
Dog: Millie is 6 years old