4 loving dogs looking for a companion
Beaverton, Ontario, Canada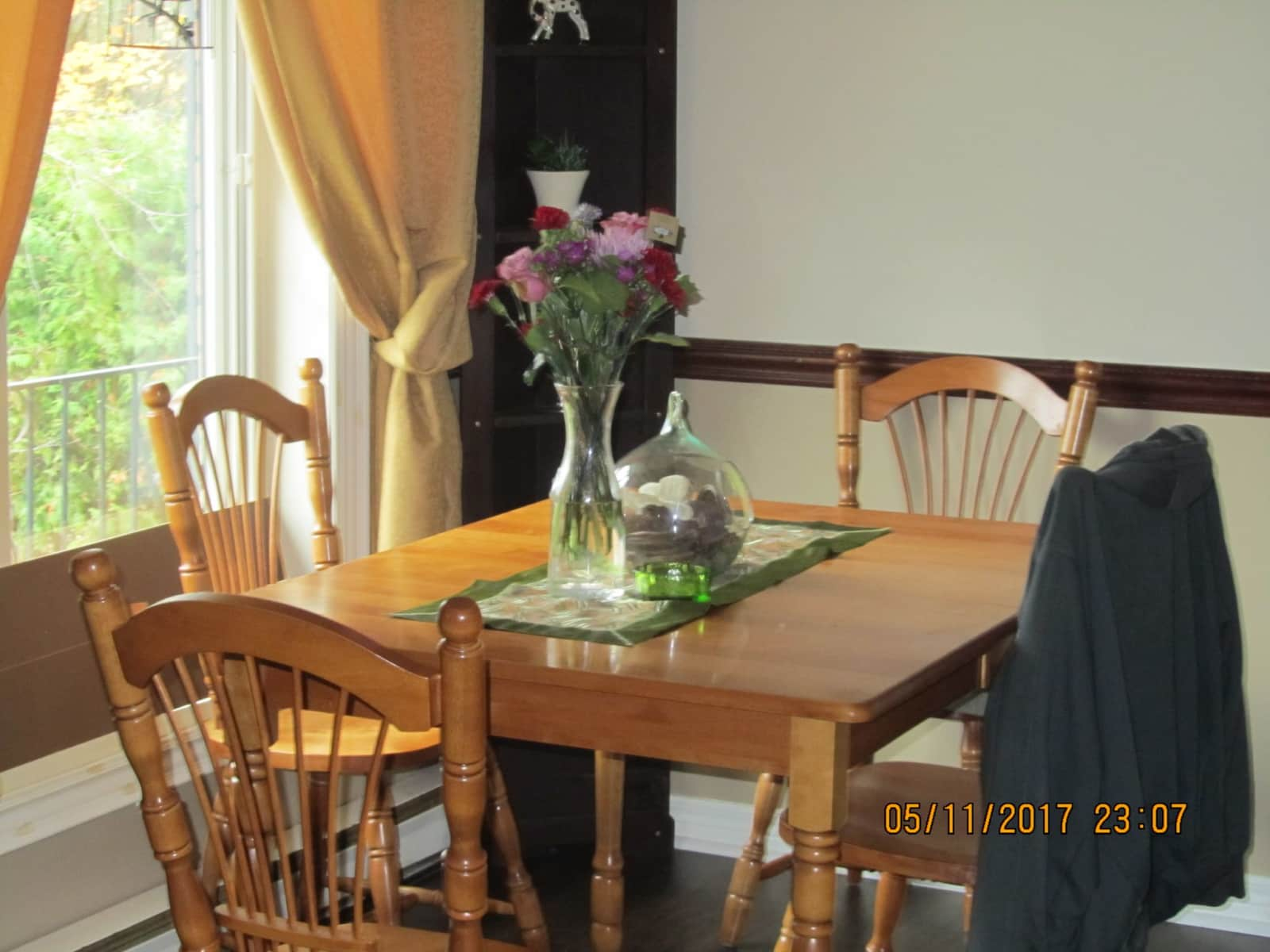 Pets
Dogs
Introduction
Hi. My wife Sue and I are going to Cuba with friends for 2 weeks in January 2018. In the past, our daughter was living at home and was able to care for our home and pets. She moved several months ago and is not able to help now. We have already booked and paid for our vacation. We have 4 dogs, a Lhasa-poo named Angel (10), a Yorkie named Gracie (7), a Shi-poo named Bear (7), and an American Cocker Spaniel named Bella (5). Gracie and Bella are rescues who have had some behaviour issues (nothing dangerous or really serious) which I will readily discuss with anyone interested in helping us out. I am semi-retired and my wife works as a medical transcriptionist from home. I was a social worker prior to retirement.
Our Home & Location
Beaverton is a smallish town of approx. 5,000 mostly friendly people. We are situated on the shore of Lake Simcoe where some of the best ice fishing in the world takes place. Our home has 3 bedrooms, 2 baths. It is a raised bungalow with a fully finished basement. The master bedroom is on the main floor with one bath and the other two bedrooms are on the basement level with another bath. We are on a half-acre lot on a dead end street. Beaverton is roughly 150 km north of Toronto. There is excellent shopping in several small towns, all within 30 to 60 minutes drive. We have a boarder who occupies one of the lower bedrooms. Unfortunately Tony is not capable of looking after the house and dogs while we are away. He will be staying with a support family for the two weeks of our absence.
House
Sitters need a car
Car included
High Speed Wifi
Family-friendly
City
Countryside
Responsibilities & Pets
Care for the home is minimal because we have a cleaning person who comes every two weeks. Also, snow removal from the driveway is arranged every year. The dogs are all well cared for (spoiled even) and see the vet regularly for check-ups and shots, etc. All these gals and 1 guy are hair-growers so no shedding. Angel is aptly named and is a sweetheart. Bear is a licker and a cuddle puppy. Gracie and Bella are rescues and have come with challenges, most of which we have been able to overcome. The dogs care needs are few. They do not require walking or daily grooming. They just need to be fed and toileted, and, of course, they need affection and company.
Dog(s): Angel is 11 years old, Bear is 8 years old, Gracie is 8 years old, Bella is 6 years old (Cocker Spaniel)