pet/house sitting
Carleton Place, Ontario, Canada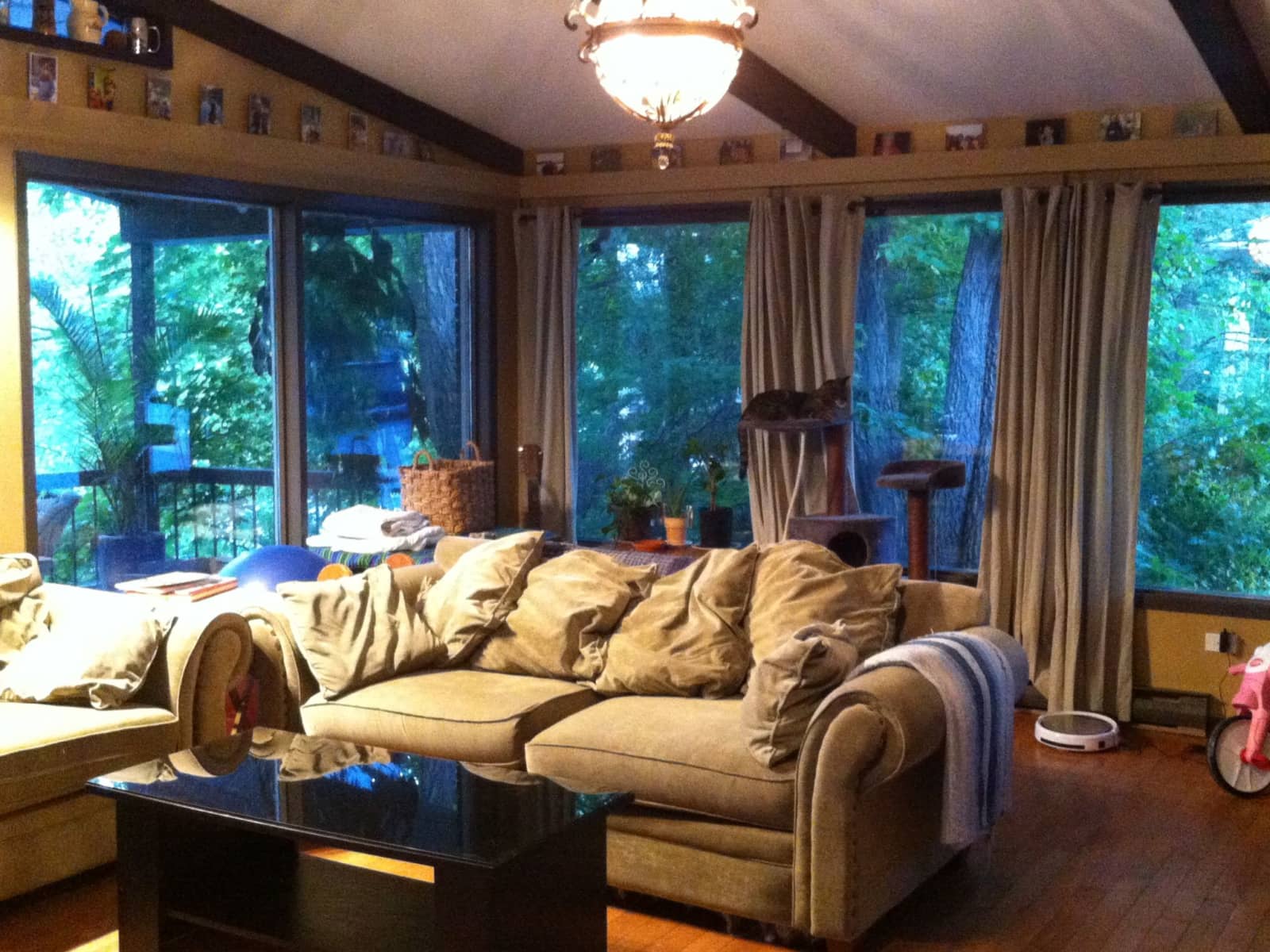 Pets
1 Dog
3 Cats
Poultry
Introduction
We have a beautiful home on the Mississippi river, tucked away and fairly private. We like to get away every now and then and can find ourselves stuck for pet care. We could ask family from close by for help but we don't want to be a bother and thought we would give this service a try.
Our Home & Location
Home is very user friendly. If you have kids there are lots of toys and a playground near by. If you fish there can be some good sized walleye and bass. A short walk downtown and a short drive to the grocery store. Surrounded by some very wonderful neighbors if you need anything. And not to forget fresh eggs daily.
House
Sitters need a car
High Speed Wifi
Family-friendly
Beach
Responsibilities & Pets
what we would need is someone who is able to let the dog out every morning/night (in the afternoon if possible but not necessary) If she got out for a walk she'd be happy but she could go without if she had to for a couple days as she gets tons of exercise as is.She is just as happy to play with the soccer ball out back. To make sure the animals are fed/watered. To open the coop in the morning and to make sure it is locked up by dark (as we have raccoons in the area)
All the animals are pretty laid back. Other than that there is a deck with a beautiful view of the river to enjoy your morning coffee and kayaks outback if you want to play in the water.
Poultry: Chickens, 6 chickens, very docile, friendly. Let out in the am, close up the coop in the evening
Cat(s): Donnie is 9 years old, Ginger is 7 years old, Mellow is 3 years old
Dog: Lily is 3 years old