Cuddle puss dog, dignified senior cat, what more to ask for!
London, Ontario, Canada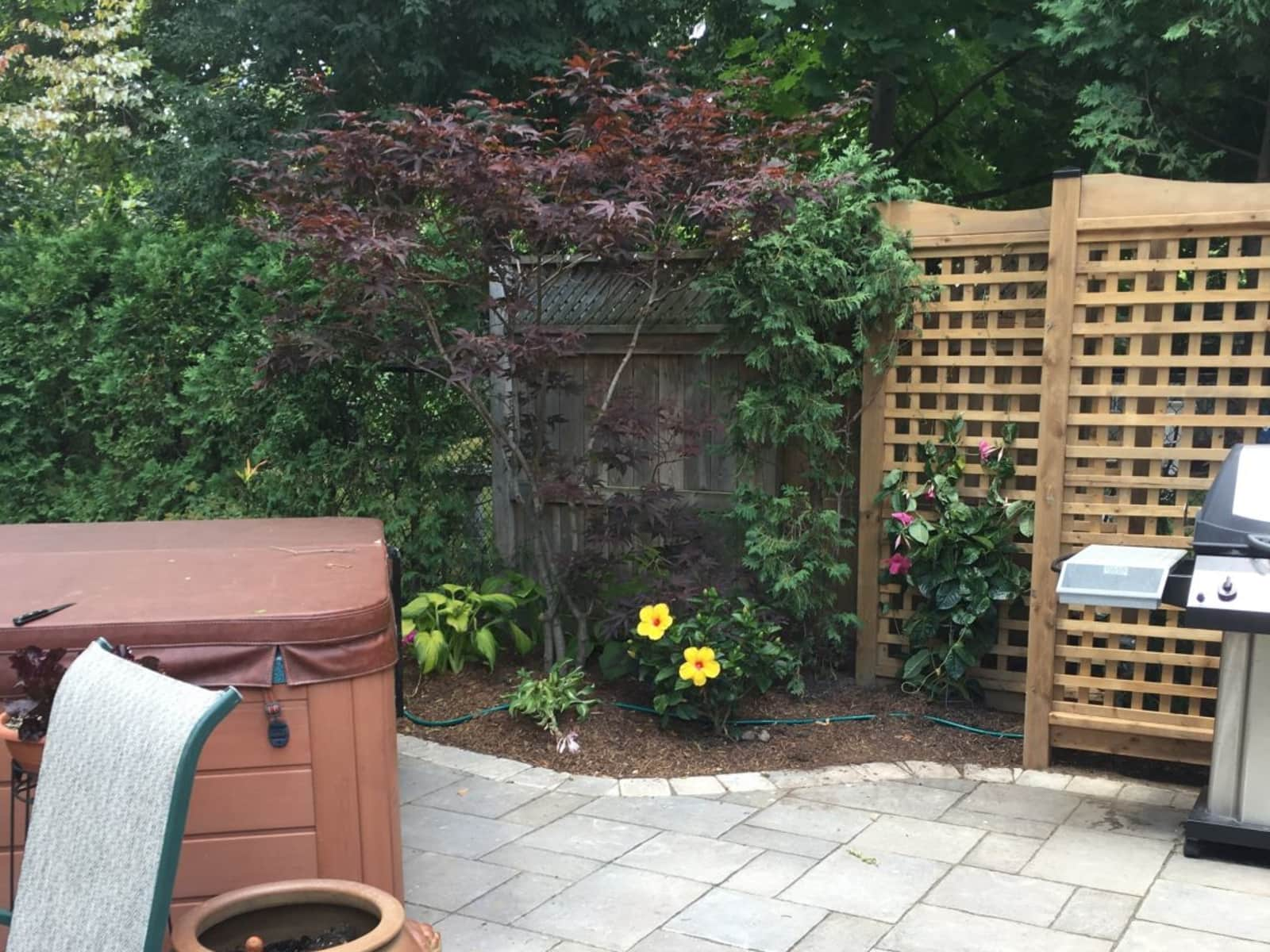 Pets
Dog
Cat
Introduction
Have a trip to China planned in the spring for 3 weeks..this is the longest time I will be away from my home and am concerned about my pets. I do not want to kennel the dog for such a long time , nor leave the cat alone except for 1 daily visit. They are very much social animals and will suffer without the attention of staying in their home with lots of loving care and attention. I live alone, have retired and want to see some of the world. I am a life long non smoker and do not want anyone who smokes, please. One of my passions is gardening and if you share this passion, please feel free to enjoy my efforts and encourage the spring growth that will be occurring during your stay!
Our Home & Location
I have a small 2 story home in London Ontario, within walking distance of Western University and 1/2 block from an enormous park with walking trails and on the banks of the Thames river. I have a typical 1950's, 3 bedroom home with a back screened porch and completely fenced and treed backyard. I can walk/bike to excellent shopping and any necessity one would need. It is a residential area, the neighbours are wonderful, friendly.
House
High Speed Wifi
Family-friendly
City
Countryside
Responsibilities & Pets
Emi is low maintenance except for lots of loving! She self feeds from her kibble bowl . Marmy also self feeds from his perch in the kitchen as well. Emi has a walk in the morning, afternoon and evening. You cannot take her off leash because she will go running to look for me. She is always ready to go
exploring, so I walk her daily to get my paper; in the huge park which is 1/2 down the block and also along the walking paths along the Thames river which abuts the park...
Marmy likes to go out several times during the day but also will meow at the side door to come in for food and naps. He does also use a litter box that should be cleaned out every day. He loves to have a tickle but he chooses the time, place and duration!
I have a LR, DR, eating kitchen, powder room and den on 1st floor, upstairs are 3 bedrooms and bathroom, basement is finished with laundry, 2 bedrooms, den and furnace room. A monthly cleaning service and weekly lawn maintenance as well. The garbage gets put to the curb 1X week. + More info
Cat: Marmaduke is 17 years old
Dog: Emi is 6 years old (Bichon Frise)