Chewy
Ottawa, Ontario, Canada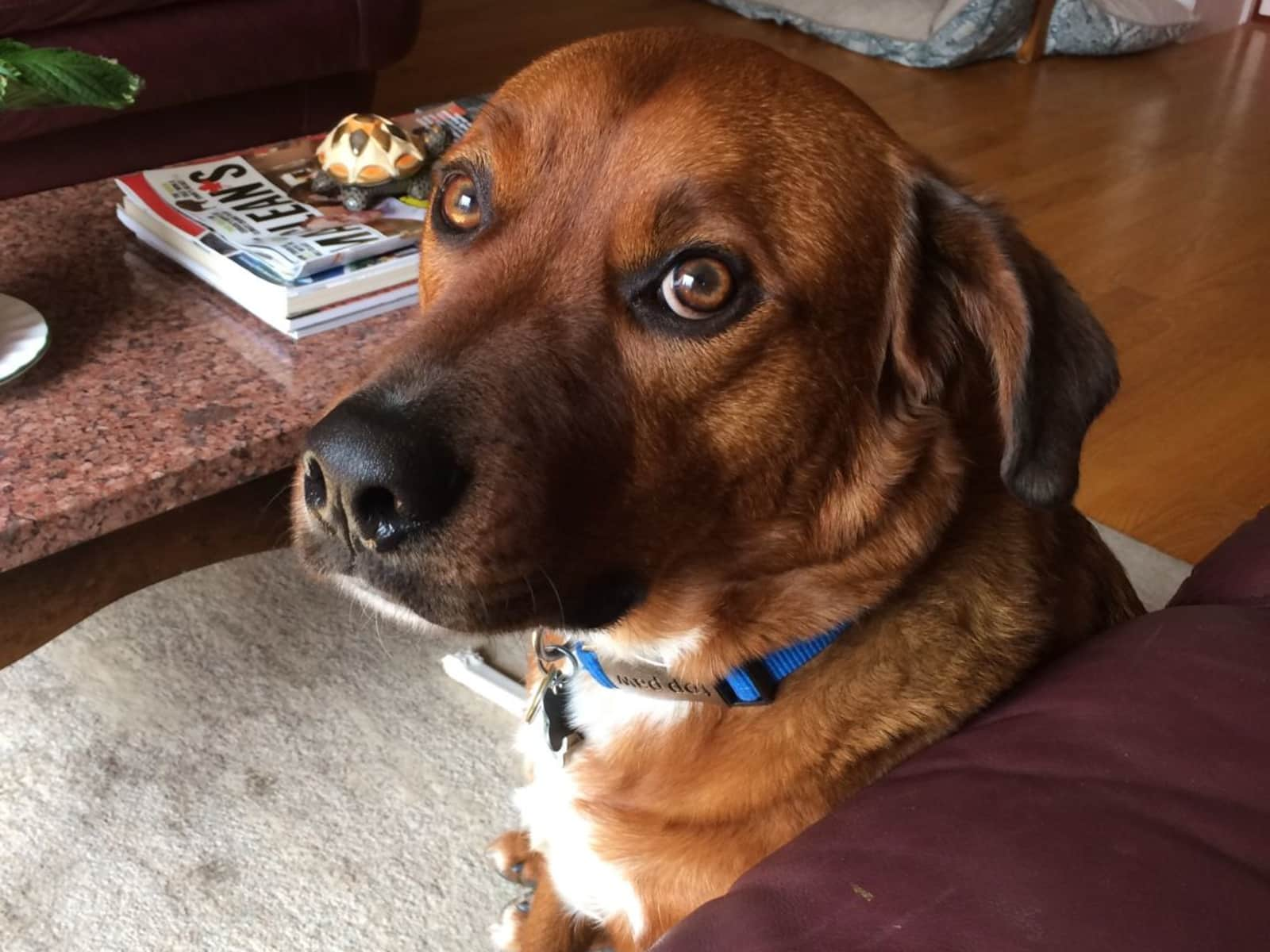 Pets
Dog
Introduction
I am a retired Teacher who loves to travel with my best friend, Chewy; however that is not always possible, especially when we travel by plane. Like many people we spoil Chewy & hate to shock him by a stay in a kennel. He came to us from the local Humane society about a year ago. He is a mix but mostly lab and is very beautiful, a kind of ginger/cinnamon colour. we lucked out with this 2 1/2 year old dog who loves people and dogs. He came beautifully trained. His "dark side" is that he is apparently a "runner" and we were warned never to let him off leash and he is strong so we've had to resort to a spike pinch collar.
Our Home & Location
We live in Ottawa, the capital of Canada in a location to die for: close to the airport, busses, shopping & yet I back onto a lengthy bike path which is park like & great for dog walking. We have a private home with a fenced back yard in a suburban neighbourhood. Chewy is used to being left for short periods--up to 3 hours at a stretch.
House
Sitters need a car
High Speed Wifi
Family-friendly
City
Responsibilities & Pets
Chewy is used to 2 walks 6:30 am and 4:00 pm on the bike path behind our house. Additionally he has many "pee " times in the yard behind the house which is fenced. Additionally, we play chase the ball in the yard to keep him exercised. He is fed grain free kibble and some veggies (pumpkin, sweet potato, carrots, broccoli stems) twice a day.( 1 1/2 cups twice a day). Veggies added only at dinner time. His stools become too loose if his diet varies at all. I leave him for up to 3 hours BUT always leave his ball containing 1/2 cup of kibble and or his kong with a biscuit shoved inside. He is happy to see us go because he loves these treats which are only given when we leave. I've worked hard to eliminate the anxiety he had when we first got him, about us leaving.
he is not allowed on beds or furniture except he has a rug on the sofa which fronts the family room TV. He is allowed there only when we are watching TV. weuse a series of "gates" in the house to restrict the areas he has access to.
Dog: Chewy a friendly loving dog is 2 years old