Small Lake side Town Ontario
Ridgeway, Ontario, Canada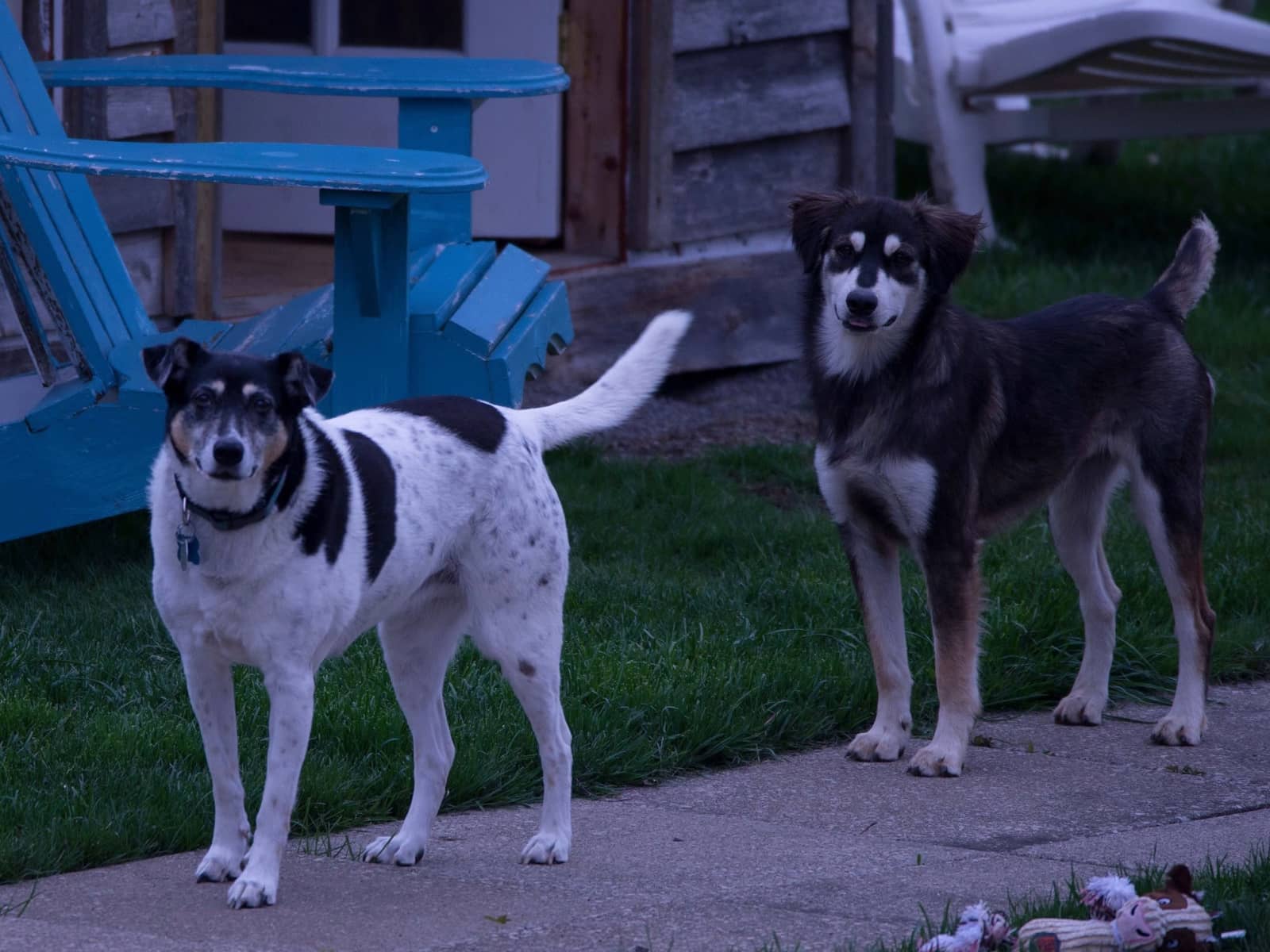 Pets
Dogs
Introduction
We have a home in Exuma, Bahamas that we are hoping to spend close to three months this year..our house is small. One level with washer and dryer in basement. Our dogs have a doggie door, but love when you walk outside with them.they are bed hogs. We have a king size bed.Fina and Johnson are very timid. Mango is a love bug.
We have two other small dogs but they will be with us....
We own a Pet Valu in St.Catharines, a 45 minute drive away.any food to treats can be supplied by simply going to the store or one of our tenants that live in the Victorian house( part of our property) can bring supplies home.
Our vet is well versed on Potcakes and one of her vet techs also live on the property.. As store owners, we will work hard to gt things lined but for those times, as well as the dogs travelling with us ready. Not sure how they would be around children as they never have been exposed to them. + More info
Our Home & Location
Ridgeway is a small town about one mile from the shores of Lake Erie, 11 miles south of Niagara Falls and15 minutes from the Peace Brige and Buffalo.
You can walk to most things such as a drug store, restraunts and grocery and even a small movie theatre.micro brewery and beer store also close.
House
Basic Wifi
Beach
City
Responsibilities & Pets
Fina and Johnson are feral and shy. We brought them home last spring at the age of about 9 months.They where close to being starved and where trapped and vetted. The humane society asked us to foster till they where well enough to be returned back to the bush.Needless to say that didn't happen, but they are very shy, Leary of most people and still not able to. Get leashes on them. Our back yard is large and well fenced and they enjoy being out.they have a doggie door. We are hoping to find a female who will feed them twice a day and while here continue to build their confidence. We are not sure how a male person would work around them. Mango is easy, loves walks and uses the dog door too.
Dog(s): Mango is 11 years old, Fina is 2 years old, Johnson is 2 years old