Pet & House sit- Kenora, ON - Jan 17-21
Kenora, Ontario, Canada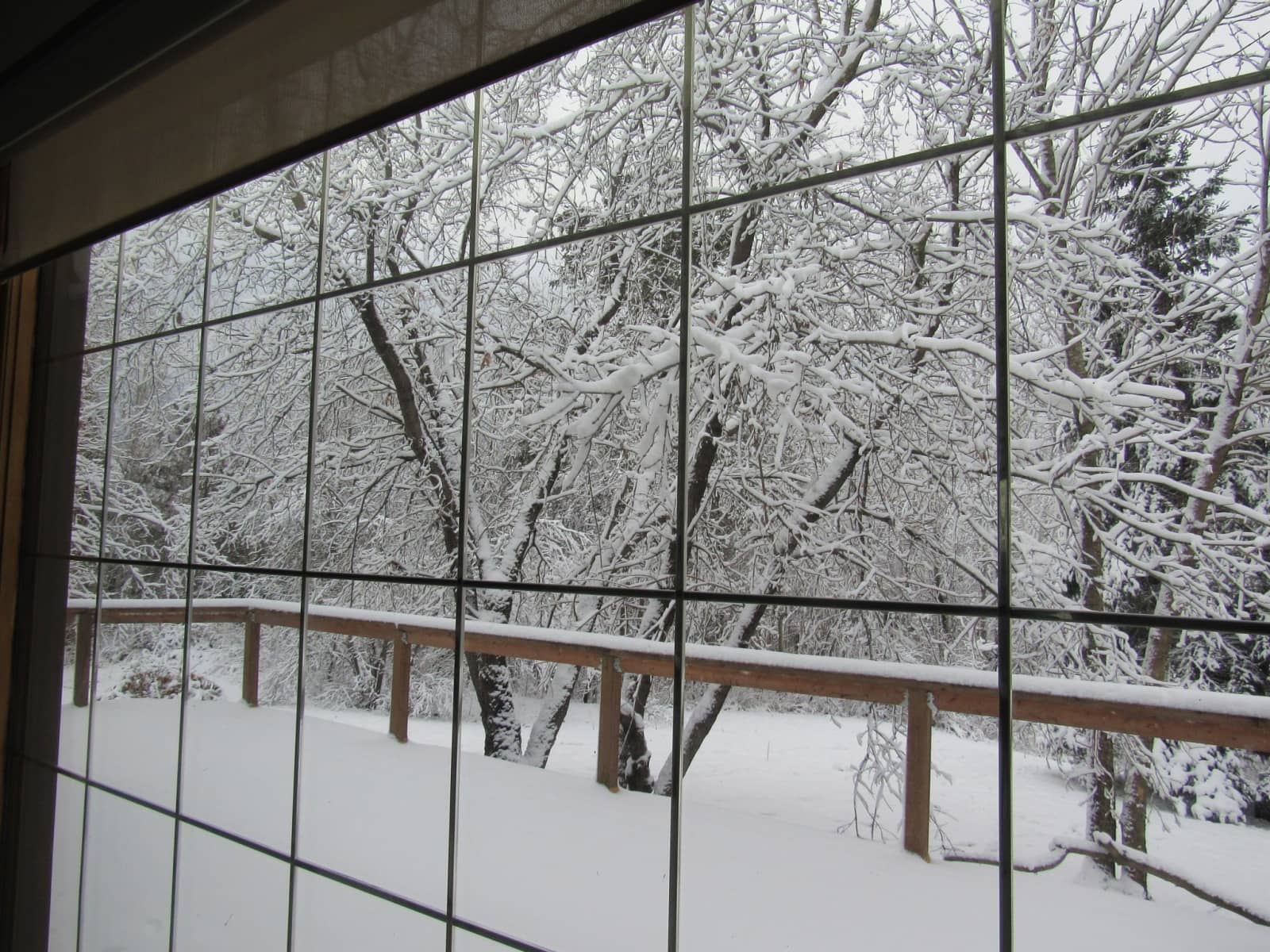 Pets
Dogs
Introduction
We moved to Kenora, ON from Central Ontario last year because we love Northwestern Ontario as a place to live and work. Before we moved, we had an amazing place to board our dogs (our 12 year old lab was one of their first customers and had gone there since she was a puppy) we found one local place in Kenora, but feel that our dogs would be happier if they were able to stay in their home while we are away. We are a fairly active couple who enjoys outdoor activities (kayaking, boating, fishing, hiking, camping, snowshoeing) and include our dogs whenever we can since we don't have children.
Our Home & Location
We have a beautiful 5 acre property with waterfront access. We're located just North of Kenora and a vehicle is required since it is about a 15 minute drive into town - the road into town is plowed by the city. Kenora has many attractions: ski hill (nordic & downhill), hiking trails (& snowshoeing), recreation center with beautiful pool, curling rinks, library, many delicious restaurants, lovely shops downtown, movie theater, bowling alley. We've made a skating rink in front of our house so bring your ice skates and enjoy it or take a peaceful walk on the frozen lake. We have neighbors on either side of the property but it is very quiet and peaceful. We have a long driveway that we walk the dogs around without leashes (we will clear the driveway of snow before we leave). The dogs know our property and don't run away. We also enjoy walking the dogs on the frozen lake in the winter, we're usually the only ones out there and only come across the occasional snowmobile (if anyone). We have a cozy 3 bedroom, 1 bathroom bungalow style house with propane furnace and propane fireplace. We have a full kitchen with microwave, toaster over, coffee maker, and dishwasher.
House
Sitters need a car
High Speed Wifi
Family-friendly
City
Countryside
Responsibilities & Pets
Our yellow lab is 12 and has had her back right leg amputated 2 years ago. She gets around just fine but sometimes needs a bit of help with stairs (only 3 stairs to get into the house, no stairs inside) or on steep hills. We've had her since she was a puppy and she is one of the friendliest dogs on the planet. She approaches strangers on her belly and believes everyone is meant to meet her. Our black lab is 6 and we rescued him from a bad environment when he was about 6 months old. He is doing very well now but is sensitive to loud noises (snowmobiles, lawn mowers). He can be fearful at times and gentle reassurance is all he needs. He is extremely affectionate and very cuddly and really just wants to be a good dog. He is friendly and plays well with other dogs, but generally seems better with female dogs rather than males. Our dogs are off-leash on our property and have plenty of space to wonder although we're always outside with them. We also walk the dogs off-leash on the frozen lake (just collars) since we rarely come across other people, just the occasional snowmobile (at which time, Hank needs to be brought in close and reassured that everything is ok since he doesn't like the loud noise). Our dogs eat 2 meals a day (breakfast and supper). If you leave them during the day or go out in the evening, they get peanut butter in their kongs (they expect this and Hank will sit on his bed and wait for it while Lois will watch you fill the kongs and follow you to her bed). We enjoy being home and with our dogs and our dogs enjoy being with us - if we're in the living room then they follow us in there. Our dogs have never been allowed on the furniture and they do not ever try to go on it. They like to either lay on the carpet in the living room or on their beds (they each have their own bed). We don't leave them alone for any longer than 6-8 hours max. and when we leave them alone, they are on their beds in the front room. They are both calm dogs and enjoy playing with toys on occasion and with us and each other.
Dog(s): Lois is 13 years old (Labrador Retriever), Hank is 7 years old (Labrador Retriever)