House full of rescues in Guelph! Two dogs and two cats need caring for.
University of Guelph, Ontario, Canada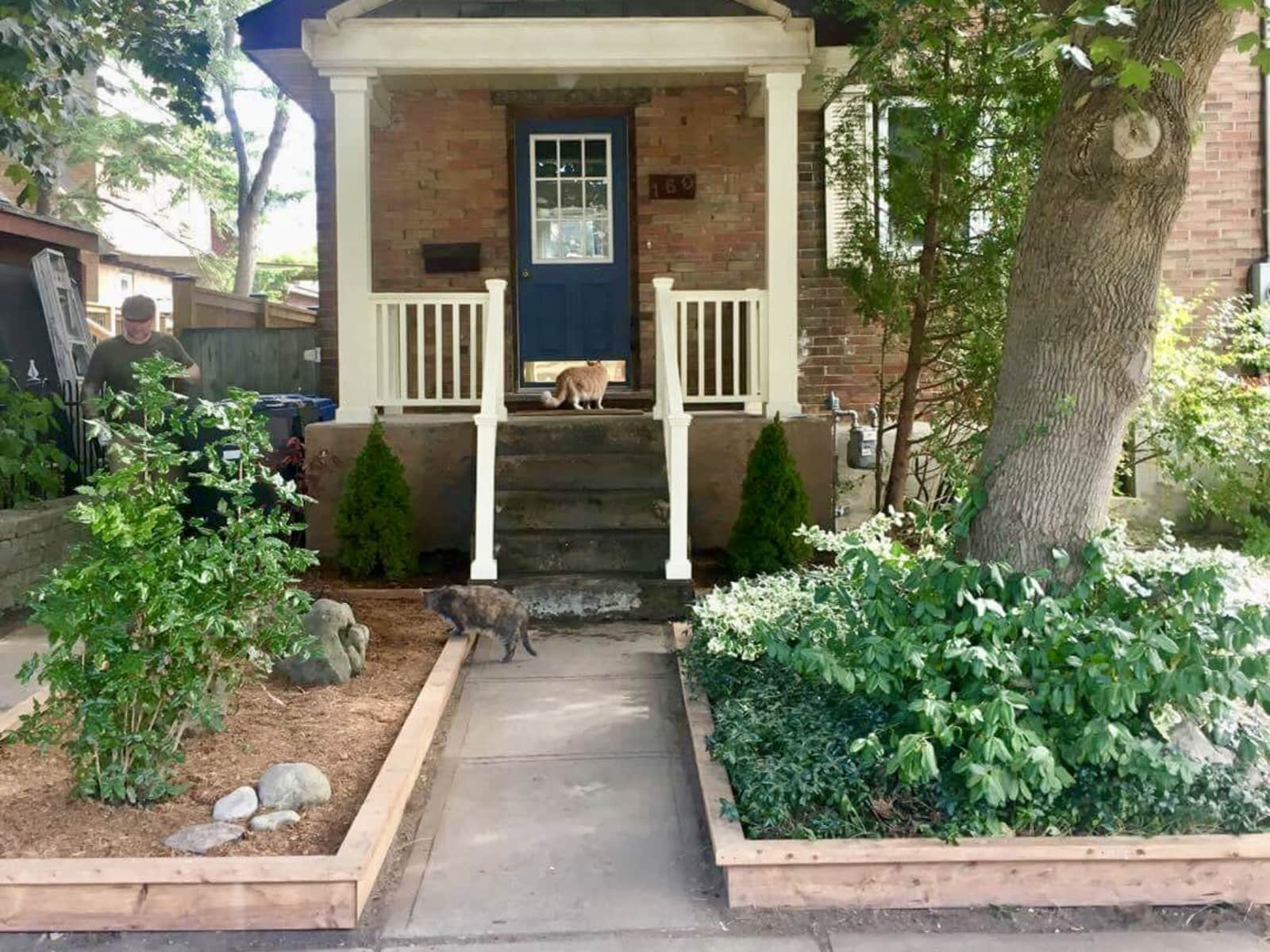 Pets
Dogs
Cats
Introduction
Thank you so much for considering to help take care of my home and little pals while I am away. I have lived in Guelph for 10 years and just love this city. It is safe and quiet but still has a dynamic and lively downtown (within walking distance). If you were interested in seeing and staying in this beautiful city, please consider my home. :)
Our Home & Location
I have lived in my home how for six years. It is small, but perfect for a single, or a couple or even a couple with a small child as there is a single bed in the spare room. Guelph is a very friendly place with a lot of lovely restaurants and live music within walking distance It has many lovely hiking trails and scenic route to walk as well.
House
Car included
High Speed Wifi
Family-friendly
City
Responsibilities & Pets
I have a home full of four rescue animals. Now this means that they are very friendly and loving, but not the most well behaved. They only know how to love, which believe me, was a difficult task to teach them. Sopa and Rags both came from Korea where they were bred to be food. The conditions of their early lives are heartbreaking, so when they bark, or sneak food, or have little accidents, I forgive them VERY easily. It would be a no pressure sit. They love walks and cuddles, mealtimes and cookies.

The kitties are self sufficient. They need even less. Just food in their bowl and a clean litter box. Both were indoor/outdoor cats, and that remains true today. :) They prowl the neighbourhood (within a two house radius :) ) and come home whenever they are ready.
Cat(s): Fitch is 13 years old (Siberian), Mabel is 8 years old
Dog(s): Sopa is 13 years old (Rescue dog), Rags is 6 years old (Rescue dog)
Upcoming sitters
January 2019 | Dawn
---
Previous sitters