Peaceful location with a senior dog and a cat
Val-des-Monts, Quebec, Canada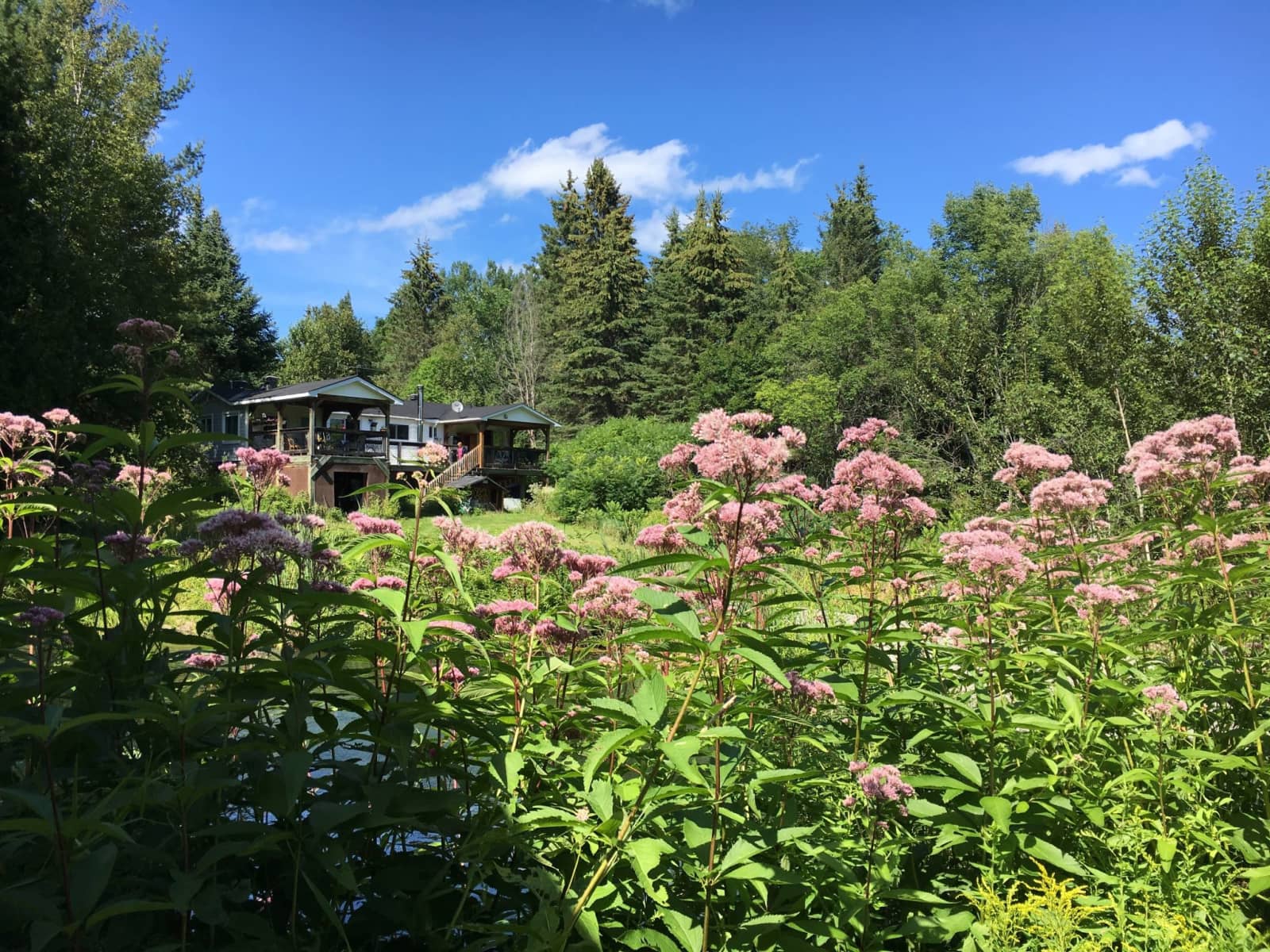 Pets
Dog
Cat
Introduction
I am a recently retired special education teacher. I hope to start travelling a bit more but want someone to stay with Bercy and Babycat while I am away.
Our Home & Location
I live in Val des Monts, Quebec. It is a 15 minute drive to Wakefield, Quebec. And a 45 minute drive to downtown Ottawa. I have 5 acres of forest, gardens and a swimming pond. It is very quiet and peaceful. It is a 5 minute drive to Nakkertok (cross-country ski area), or 15 minutes to Edelweiss (downhill ski). One would need a car to stay here. It is a small two bedroom home, heated by woodstove (and propane stoves). It is a perfect spot for anyone who wants to get away from the city.
House
Sitters need a car
High Speed Wifi
Family-friendly
Countryside
Responsibilities & Pets
Bercy is a senior dog. She requires medication (pills) in her morning and evening meals. She at times struggles to get up off the floor but is willing to be gently lifted to get going again. She does go outside for a few minutes in the morning (6:30 is and at night 7:00ish). During the day I am able to leave her for up to 5 hours. She can't go for a long walk anymore but if it is not too cold I will walk her in the back yard. She is gentle and quiet. Babycat only requires food in her bowl. She is a bit nervous of new people and may disappear. Other than the dog and cat it is just regular house hold responsibilities.
Cat: Babycat is 15 years old
Dog: Bercy is 17 years old