Freedom farm...a rural setting outside of Montreal
Hudson, Quebec, Canada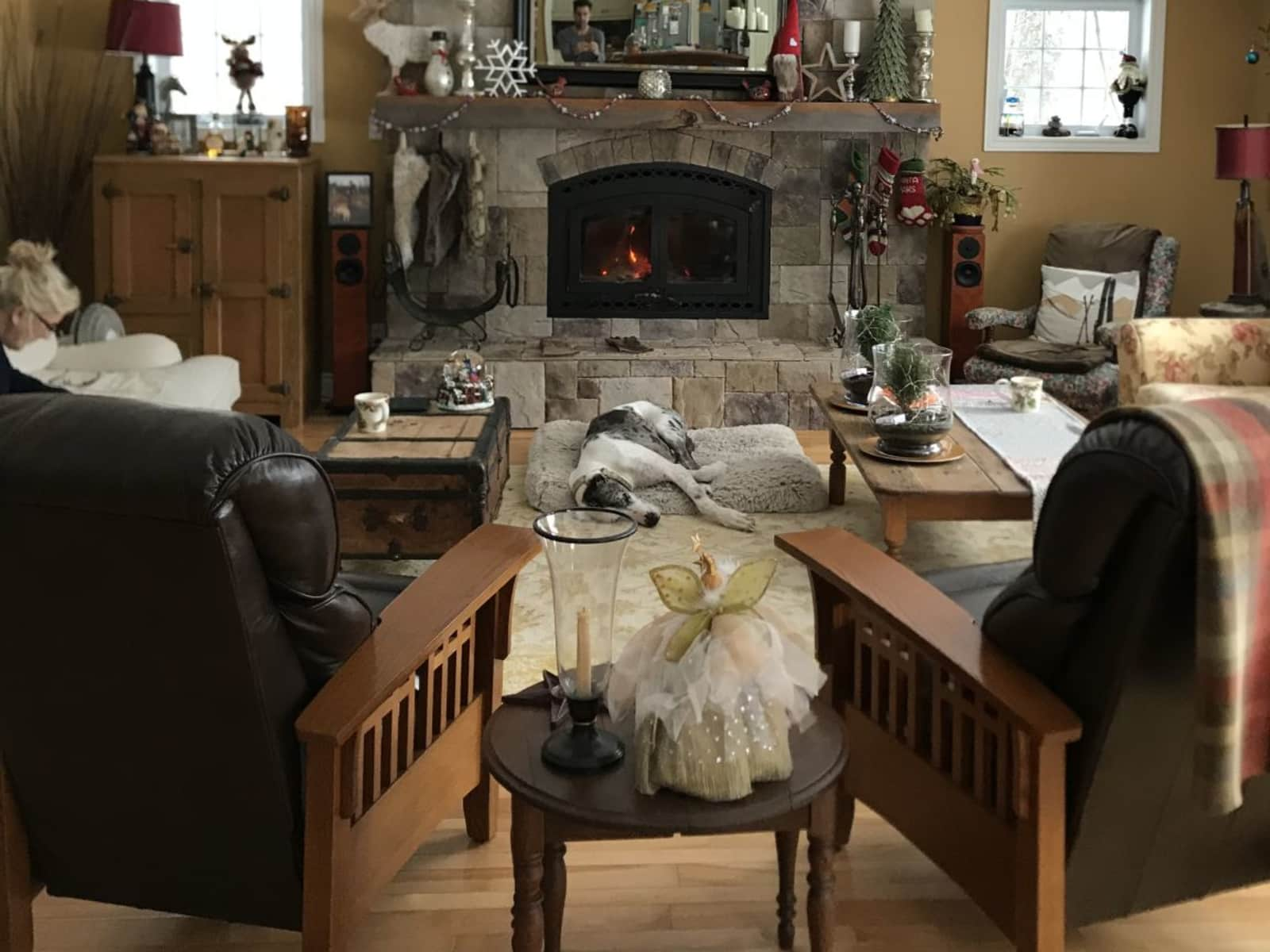 Pets
Dog
Cats
Horses
Introduction
Hi there! We're Jenn and Gord! We live in the lovely rural town of saint Lazare / Hudson (about 45 minutes west of downtown Montreal) on a 30 acre horse farm. Life is quite lovely here but the sun beckons...so it's off to the Bahamas for us...and that where you come in!
Our Home & Location
So our house is a ranch style, very private with a long meandering trail through the woods perfect for walking, snowshoeing and cross country skiing! We back onto horse trails that are also dragged for xc skiing in the winter! It's a 5 minute drive to the local shops for food/wine etc...and a 15 minute drive to Vaudreuil for all your big box store needs. We have lots of great restaurants in a 10 minute radius as well as both indoor and outdoor ice skating rinks, and lots of charming little shops in the lakeside village of Hudson. The train (which is a great way to get downtown Montreal) is in Vaudreuil and there is free parking. The closest movie theater is about 25 minutes away in Kirkland. If you're looking for more time outside you could go downhill skiing at our local hill Mont Rigaud! Or climb to the lookout at the sanctuary!
House
Sitters need a car
High Speed Wifi
Mountain
City
Countryside
Responsibilities & Pets
So we have an aging Great Dane with some incontinence issues if she's left alone for too long! She needs to be walked every day and brought out to do her business every 4-5 hours! Outside of that it's easy! The horses are fed a bale of hay every morning around 8-8:30 and again around 4:30-5pm. If it's really cold (below-15c) I'd ask for a third bale to be given before bed! The dog and cats are fed morning and evening. Matrix never leaves the house, Milo does so he can come and go as he pleases. They are all very affectionate and tend to snuggle up with us in bed but that's not a requirement for you!
Horse(s): Ben is 23 years old (Hackney horse), Tache is 21 years old (Trakehner), Stardust is 14 years old (Morgan horse), Pumpkin is 14 years old (Shetland pony)
Cat(s): Milo is 11 years old (I don't know), Matrix aka Fatty is 10 years old (Rescue cat)
Dog: Libby is 10 years old (Great Dane)