Cozy home & VERY loveable furry friends!
Saskatoon, Saskatchewan, Canada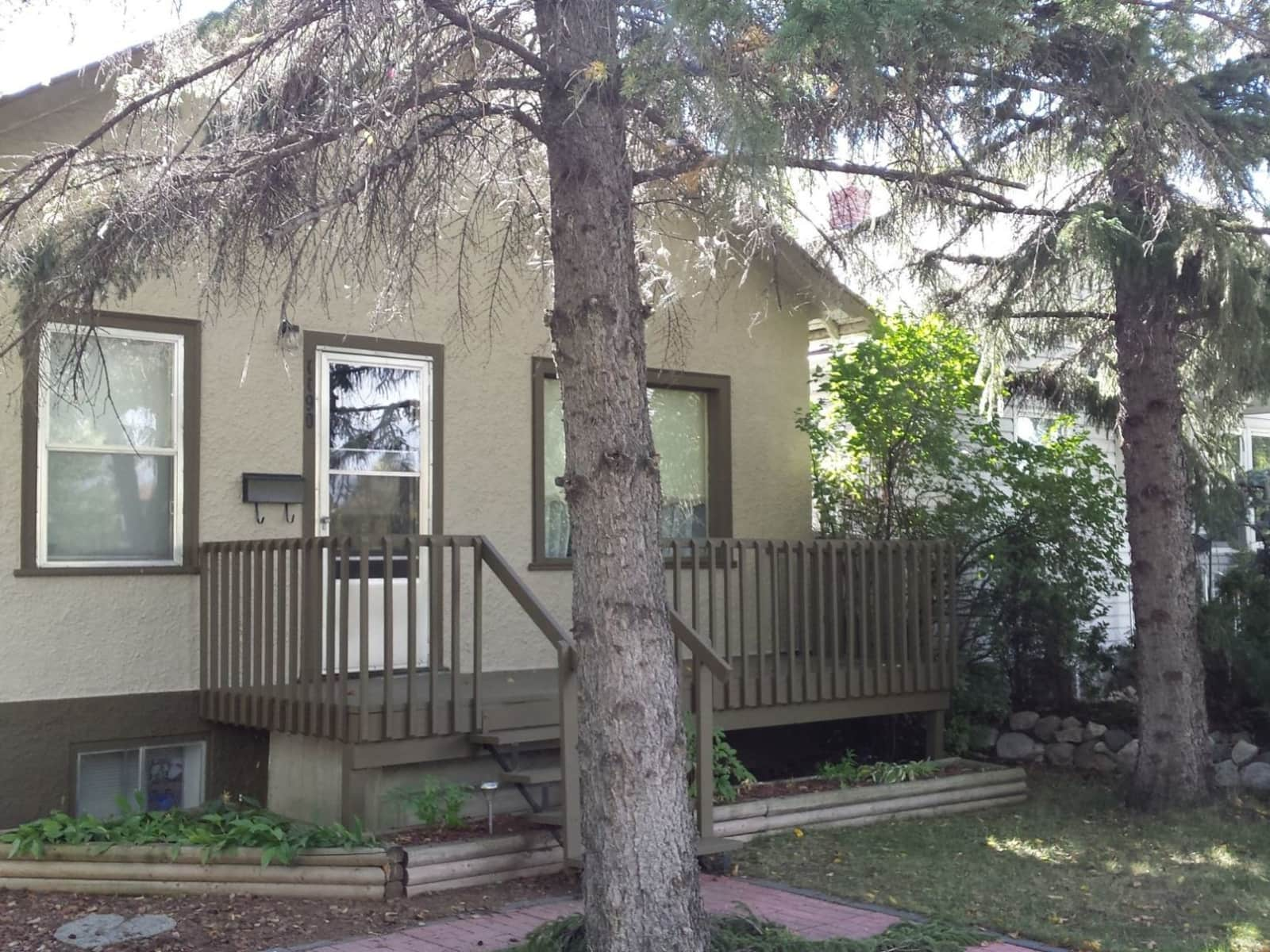 Pets
Dogs
Cat
Introduction
A little about me - I work from home for an association within the tourism industry in Saskatchewan. In my free time I enjoy spending time at our family cabin, walking the dogs by the river and visiting friends and family. I absolutely LOVE to travel and will be spending 3 weeks this winter in Panama (hence the looking for a house/dog sitter).
Our Home & Location
My cozy little home (624sq ft) was built in 1924 and is situated in the heart of City Park in Saskatoon SK. One street off of the river bank, there is easy access to the Weir, beautiful views from the train bridge and kilometers of walking paths that surround the river. Easy access to downtown (20 mins walking - 2 mins driving). Tree lined streets with a park right across the street from my home. Local coffee shop located within walking distance. Shoppers Drug mart located a few blocks away for quick item pickups. It is my little piece of heaven in the heart of the city.

Vehicle is available for use with valid driver's license. You must be comfortable driving in winter conditions (since that is when I will be away) and will be responsible for any costs associated with repairs in case of an accident.
House
Car included
High Speed Wifi
City
Responsibilities & Pets
I have two dogs. Mabel, a rescue dog from northern Saskatchewan is 1 year old. She reminds me of an old lady in a puppy's body. She has her spirts of energy while playing with her "big" brother but it normally pretty calm. Leroy, a very tall lab mix, is 7 years old. In Feb 2017, we passed our certification for Leroy to become a certified Therapy Dog. We currently visit a care home and the hospital twice a week to bring smiles to those who need it the most.

The cat who will be living here is actually my mother's. I look after him while she is sunning herself each winter down south. The cat's name is Sonny. He is 13 and is a very affectionate creature!...

Dogs will require daily walks (if weather and temperature allows). They can be walked together or separate. Obviously all animals will require feeding. Sonny the cat's litter will need to be scooped at least every second day. + More info
Cat: Sonny is 14 years old
Dog(s): Leroy is 8 years old, Mabel is 2 years old