Our Cairn terrier Todo is looking for company!!!
Yichang, China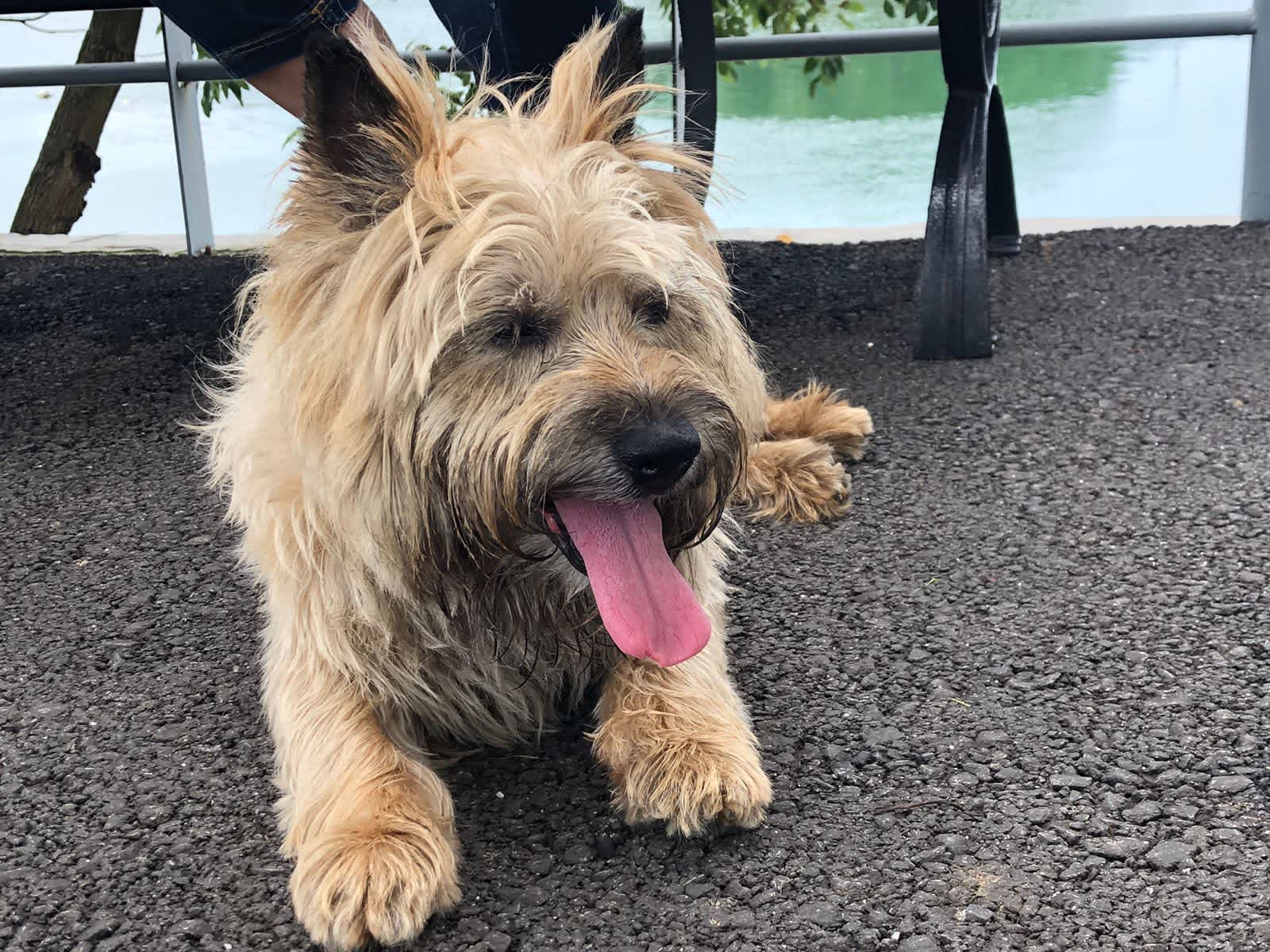 Pets
Dog
Introduction
My husband Ronald and I left our four adult children in Europe but we took our dog Todo with us. We are Duth and are living in China since June 2018. We also lived in Poland, Indonesia, Italy and Belgium.
Todo, our cairn terrier, is a kind and quiet dog. He is almost 11 years. He follows where you go to lay down at your feet.
Our Home & Location
For the moment we are living in Songzi and we hope to move to Yichang in October. So it is difficult to show pictures of our home.
Songzi is a small place (900 thousand inhabitants) with limited transportation. That's the main reason we want to move to Yichang. It has an airport and good train stations. It is located close to the Three Gorges, one of the touristic places of China. Very popular are the cruises on the the Yangtze river and the visit to the Three Gorges Dam, the world's largest hydroelectric dam....
There is a large park on the riverbank. The view of the Yangtze river and the hills is great. + More info
Apartment
High Speed Wifi
Family-friendly
Mountain
City
Countryside
Responsibilities & Pets
Todo likes to go for a walk. He always needs to be on a leash otherwise he will chase anything that attracts his attention. Cairn terriers are real hunters. Todo once killed a rat and squirrel in our garden. Todo is not neutered.
The minimum to walk is twice a day for 30 minutes: in the morning and after dinner. Around 9:30pm he only goes out to do a small puddle....
He gets his food after his morning and evening walk. Todo is not a enthousiastic eater and can take his time to finish his food.
At home he will follow you when you go to another room and find a place to lay down. But he can also be left alone for several hours.
During the nights he sleeps well. + More info
Dog: Todo is 12 years old (Cairn Terrier)