Stay with Molly Blackeye in Shanghai!
Xujing, China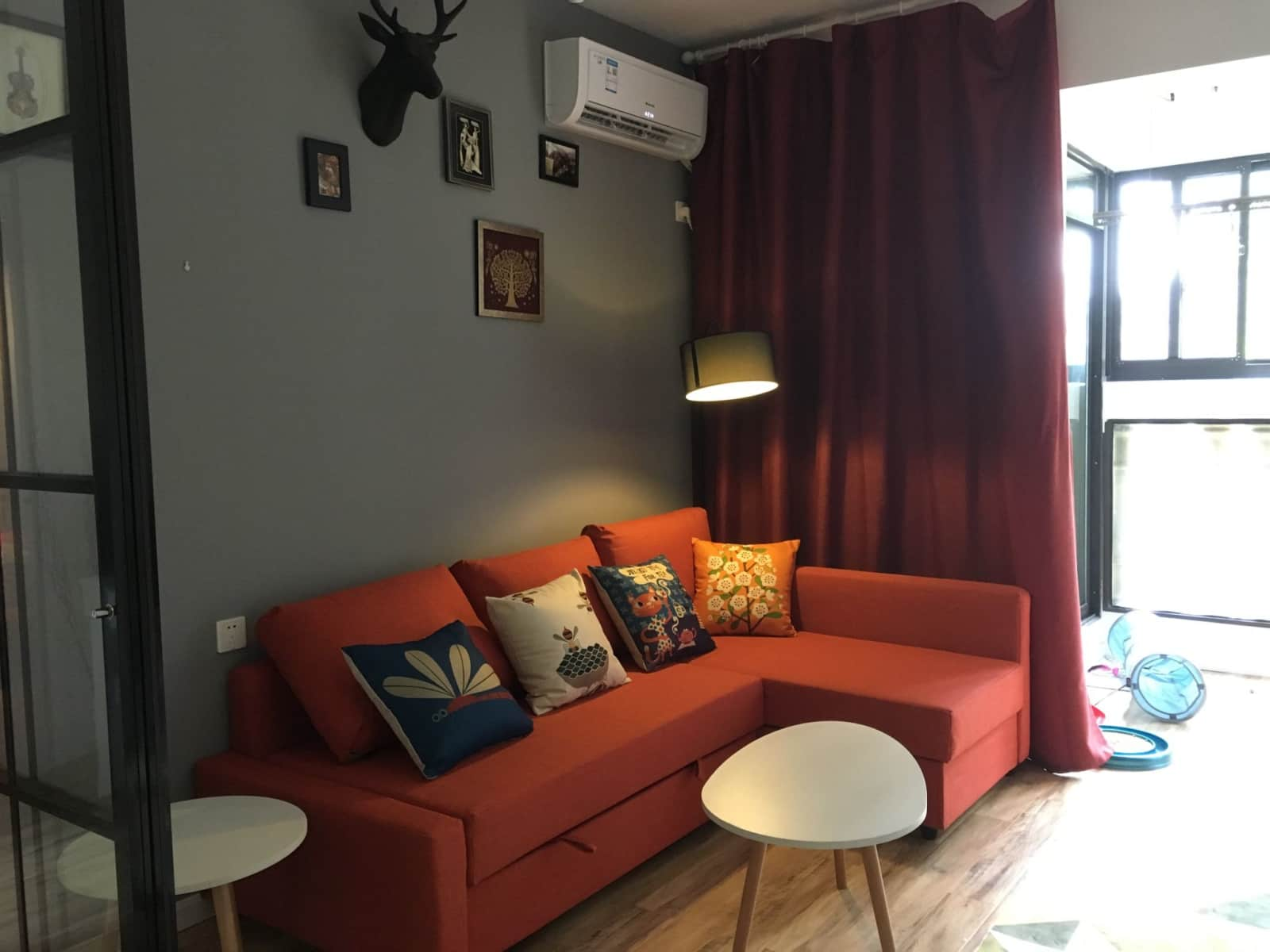 Pets
Cat
Introduction
I'm an international school teacher that travels back to the USA once a year in the summer for 4-5 weeks and I also go on 1-2 week trips in December, February, and April. I have one cat that needs some love while I'm gone. Our apartment is pretty cute, and she's a sweet little kitty to hang with!
Our Home & Location
Molly and I are currently living in an area called East Xujing, which is the last stop on Line 2 in the giant city of Shanghai. It takes about 35-45 minutes to get to the center of Shanghai by subway, and my apartment is about 15 minutes (by taxi) from the East Xujing subway stop. Or you can ride my bicycle to the Panlong Rd. stop on line 17 in about the same amount of time. The surrounding area is slightly rural (by Shanghai standards). I hear roosters every morning on my walk to work and there are some lovely canals and trees around. Getting around is very easy and affordable if you use the app called Didi for taxi services, and I also have a bicycle that you are welcome to use. There is a Carrefour grocery store and an area with lots of restaurants called Feastworld within walking distance. It's a 20 minute taxi ride to the Hongqiao Railway station and airport, and 1.5 hours to the Pudong airport.
Apartment
Basic Wifi
City
Countryside
Responsibilities & Pets
I have one cat that is pretty anti-social and takes awhile to warm up to new people. She and I found each other when she was starving in an alley in Busan, Korea. You have to earn her trust, and she will most likely hide under the blankets in the bedroom until she realizes that you are there to feed her! Once she gets to know you, she loves to hang out on the couch next to you or on your lap, and she really loves when you play with her fishing pole with her. If she really likes you, she'll talk to you a lot and lick your forehead when she's snuggling you. She's pretty easy to please as long as her litter box is cleaned regularly and she gets her wet food once a day. Other than that, I keep her water glass full and the dry food bowl well supplied, and that's about it!
Cat: Molly Blackeye is 4 years old
Upcoming sitters
March 2019 | Robin