Stay in real nature of Costa Rica!
Guápiles, Costa Rica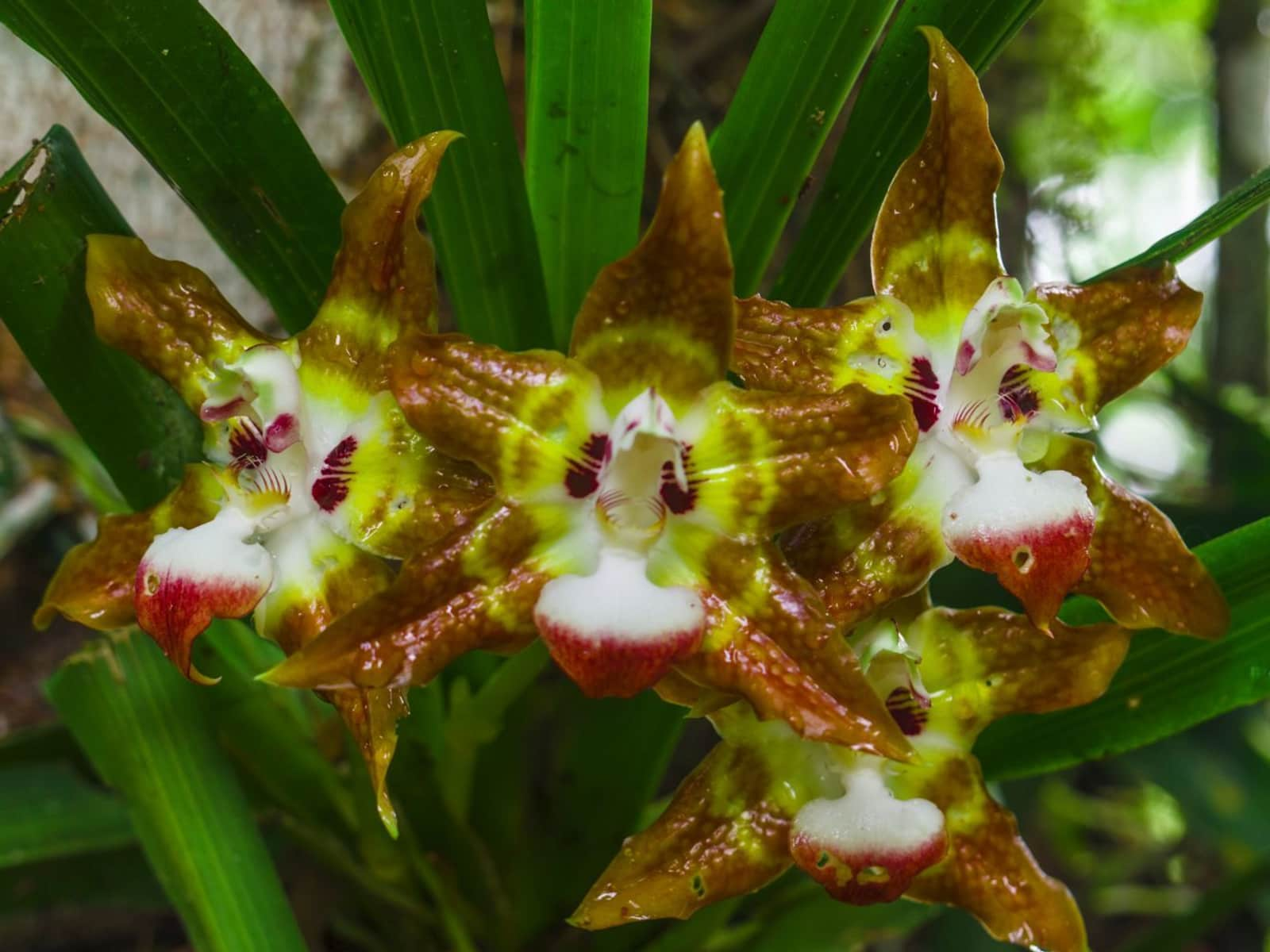 Pets
Dogs
Cat
Introduction
From time to time this place requires two mature persons who know countryside living. You must be able to stay in a place that is a bit remote, in a modest accommodation and to drive a truck with manual gearbox to go shopping. One of you always has to be on the property. First two days we spend together so that you get acquainted with the place and practical things.

This is a nature reserve in a true rainforest setting. We are two biologists who take care of this place. Two dogs, a cat and and all the possible rainforest creatures live here. There are 4 simple wooden buildings, 50 m from each other, a lake for own hydropower (swim or catch fish) and a cacao orchard. The rest of the property is forest with some trails. Tired of the heat of lowland- and coastal Costa Rica? It feels more fresh here, 600m above sea level....

Ever wanted to be in real nature? This is your opportunity. You will be surrounded only by nature and it's sounds, and able to watch stars without light pollution. You can explore cacao orchard, a live collection of forest orchids, rainforest streams and a network of trails, relax on a covered wooden platform with a lake view or in a hammock next to bird trees. Excellent place for birdwatching and nature photos. + More info
Our Home & Location
We are located 3km from the nearest reliable neighbors. Landscape - forest, pasture, no other houses in a visible distance. First pasture hut is 500m from us, followed by scattered developments downhill. 7km from international highway, 9km from the nearest town, 50km - San Jose, 100 km - Caribbean beaches.
You will sleep in a wooden cabin with electricity, internet (unlimited, avg. 2-4 Mbps) double bed&bednet, table, fan, hot water shower, flushing toilet, small porch. You will spend daytime in the lodge 50m away, which has wi fi, electricity, a semi-open kitchen area with a big table, one modest room, 40 sq m of open area under the roof with hammocks and compost toilet 20m away.
House
Car included
Basic Wifi
Countryside
Responsibilities & Pets
Our dogs and cat are interested in good company, they do not require special care. You will have to feed hummingbirds and clean their 2 feeders when needed. You will also have to check rain gauge and write down the daily rainfall mm once a day as a backup for our weather station. Daily walks around the property is our routine, also some small maintenance issues may occur, although nothing specific is to be expected. Keeping living areas clean in rural tropical setting may require more attention than elsewhere. A description of how to deal with practical issues is available.
Cat: 8 years old (I don't know)
Dog(s): 12 years old (Mix-breed), 11 years old (Rescue dog)