House/ Westie sit in Velines 24230 - Bordeaux
Vélines, France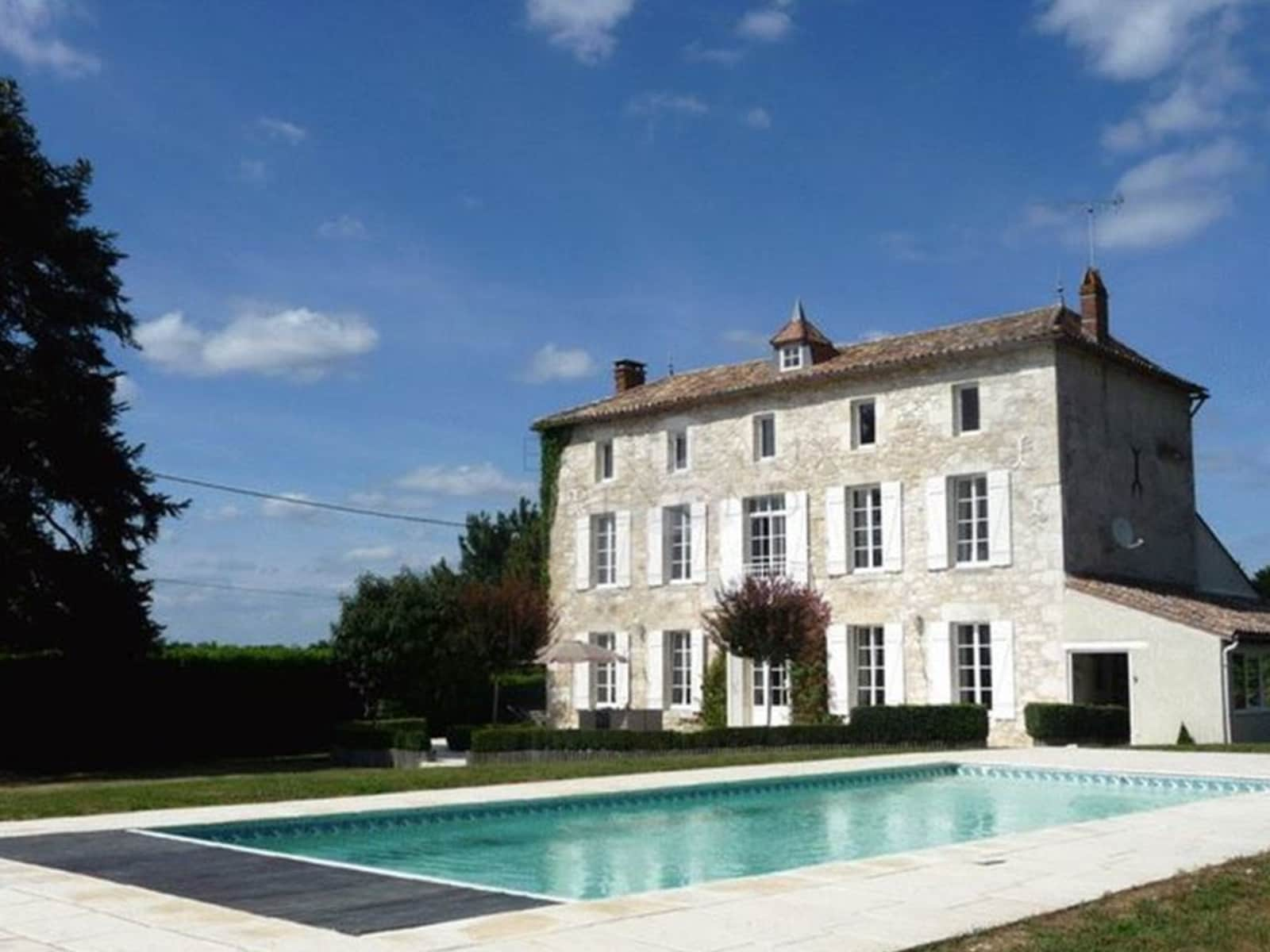 Pets
Dogs
Introduction
We moved to France in December 2017 and are still settling in to our new home in Velines one year later, its a lovely village in raural France between Bergerac and Bordeaux. We make visit back to the U.K. to see friends and family regularly and need responsible dog lovers to look after our most precious two dogs and of course our new home, garden and pool during the summer months. Our lovely girls are twin sisters, Westies and rather spoilt. We are retired, like to travel and of course like to return to The U.K. regularly but only if we know our babies and home are being well looked after and yes! again, spoilt while we are away. They need regular tummy tickles and lots of personal contact ! That's the priority on this sit and that's what gives us peace of mind to enjoy our trips away. So sitters who value peace and quiet and spending their time with our dogs are preferred. As there is a lot of house and garden, pool and Lily and Maya to care for, we think a couple would be more suitable for this sit.
Our Home & Location
We have a beautiful house with a large garden and private drive to park in. We are located on the edge of a quiet rural Village but within walking distance of a small convenience shop/ Boulangerie and just a short 5 minute drive to a larger Carefore supermarket. You can drive from Bergerac in 35 mins going West on the D936 Bordeaux direction and to the vineyards of St Emillion in 20 minutes. There are also lovely gardens nearby to visit Les Jardins du Sardi. The area is quiet and relaxing with a number of nice restaurants within 5-10 minutes drive and plenty of walks plus Tennis courts in the Village we have rackets you are free to use. You would need a car as the area is quite rural. Our home is a large house layed out over 3 floors. Our sitter will have use of a pretty bedroom on the ground floor with French doors to the front drive and gardens. We have WiFi and Sky TV. We have a heated pool for summer use only and large gardens to enjoy and tend and potter in if you feel inclined ! Grass cutting essential in summer. The pool has a fabulous gadget called Shark! a cleaning Robot, but needs doing at least every few day in summer months. Drop it in and switch it on and it does all the work!
House
Sitters need a car
Basic Wifi
Countryside
Responsibilities & Pets
We have 2 Westies who are twin sisters, one quiet, one more frisky but inseparable. Lily is independent and likes exploring the garden and in summer lizard watching. Maya is more interested in the kitchen while I'm preparing lunch and dinner just in case I drop something.. We are looking for dog lovers who will keep them safe happy and feed and amuse our babies, play with them regularly and give lots of cuddles on a daily! no hourly basis!. They sleep quite a bit but eat twice a day and that's their favourite activity! Supervise at all time while outside the house and never let them outside the fenced grounds and driveway or near the road. They love human contact best of all, so as long as they are near you they are happy! If they can snuggle next to you on the sofa they just sleep as happy as can be. They don't need or expect excessive exercise just to play on the terrace or in the garden as and when they like, many times a day. They don't like and are not used to being left alone much, and not for more than a few hours occasionally. We have a large house which runs itself really, but the gardens in summer grow fast so the grass needs cutting (ride on mower very easy) at least once a week and doing a bit of basic garden maintenance ( weeding mainly) would be needed. Also in the hot months watering the pots, troughs and hanging baskets is essential. Generally keeping a check on things around our property, as you would with your own home, and making sure the heated pool pump is running ok plus keeping the pool Kleen with the Shark! Our fantastic cleaning Robot, just plug it in and place in the pool, it does it all! We would appreciate you dealing with any very minor issues which may arise day to day just as if you were in your own home. Keeping the house clean and in order is also much appreciated for your comfort, the dogs safety and our return home.
Dog(s): Lily is 10 years old (West Highland White Terrier), Maya is 10 years old (West Highland White Terrier)
Upcoming sitters
April 2019 | Irene
---
Previous sitters