Beautiful farm house with large outside terrace in south west France
Bergerac, France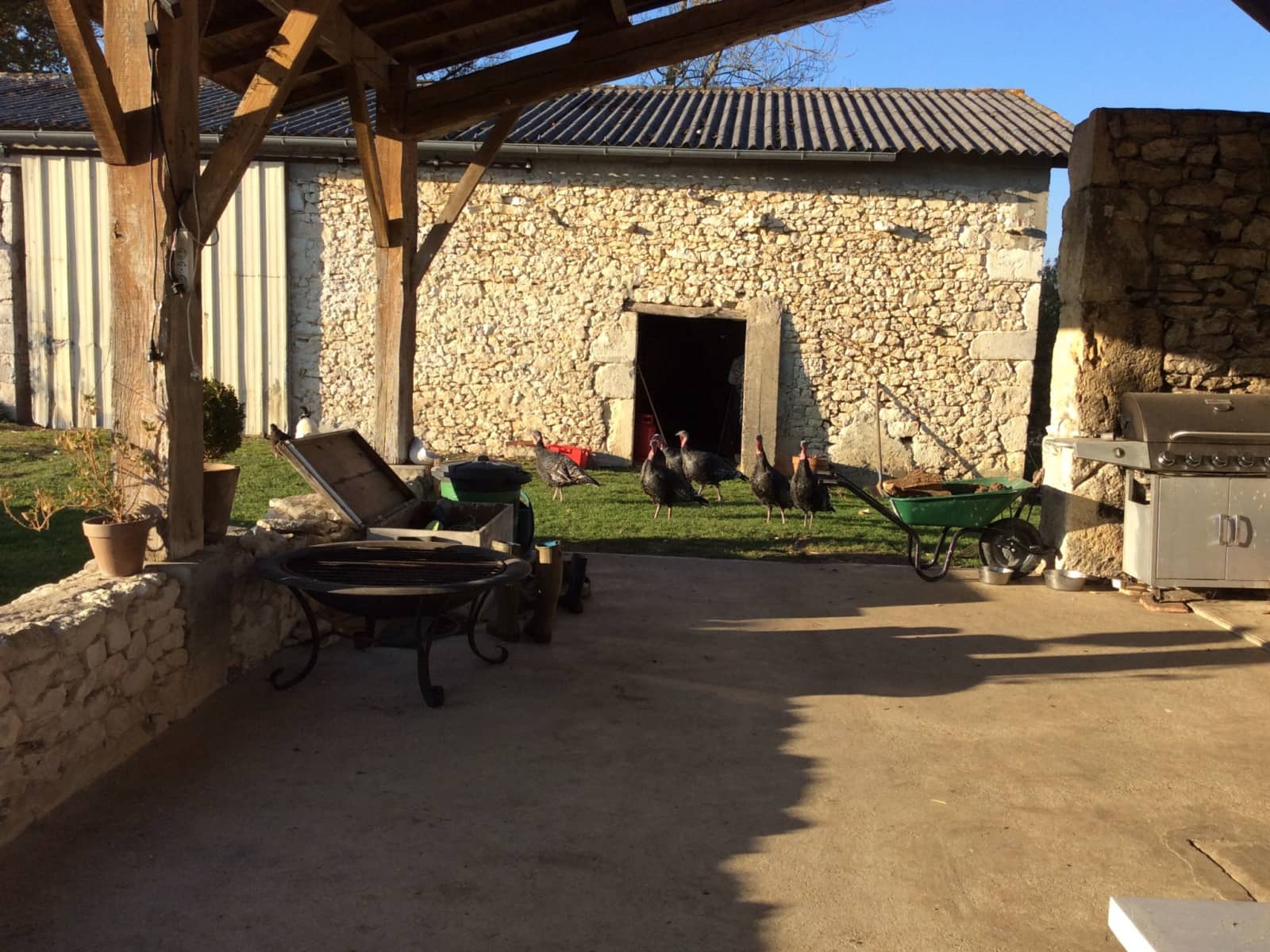 Pets
Dogs
Horses
Poultrys
Farm animal
Small pet
Introduction
We live in a very beautiful part of southwest rural France. The house is situted at the edge of a small village and we have 18 acres of land. We live in an old farm house with lots of character and enjoy growing our own vegetables and fruit. The best part of the house is a large outdoor covered terrace that is used all year round to enjoy sunsets in the summer and shelter from the rain but still sit outside in the winter and enjoy a bbq! We have always enjoyed the pleasure animals bring. We raise our own chicks and ducklings from chickens and ducks, and lambs from 4 very friendly ewes. We also have 2 horses (one gelding and one large pony which is ridden regularly!) There are plenty of stunning places to walk from the house. In summer there are lots of nightmarkets and things going on in the area. Come and enjoy some tranquility with a glass of wine! We have had someone to housesit here very successfully for the last few years which has worked very well but unfortunately they have moved away.
Our Home & Location
The house is an old farm house and has a lovely warm feel about it. It isn't quite finished but we have lived here very comfortably for 13 years! It has a lovely large terrace and the neighbours are very friendly. The house is detached and noise isnt a problem! It is a situated 30 minutes from Bergerac airport and 1 hour from the centre of Bordeaux which is a beautiful city. The nearest town is about a 7 minute drive away and there are plenty of markets, restaurants and bars nearby. In the summer there is a large above ground pool which is a great help to cool off.
House
Sitters need a car
Car included
Basic Wifi
Countryside
Responsibilities & Pets
We have a good selection of chickens and ducks that need to be put away every night and let out in the mornings. Obviously eggs need to be collected and eaten! The sheep generally take care of themselves but need water topping up and if you feel like it they quite like stale bread and some maize! The 2 horses in summer need their water topping up and come in and out of the barn for shade! In winter if its raining then perhaps the older horse needs an outdoor rug putting on but it really is simple. There is a rabbit in a cage that needs some food and fresh hay which we have plenty of and 2 very friendly dogs that mostly live outside. The dogs love a walk every day! In the summer we really do appreciate the vegetable garden having a water every evening.
Horse(s): Harry is 23 years old (Thoroughbred), Etoile is 16 years old
Farm animal: Etoile is a doublepony and she can be ridden by anyone. She's great. Shes 15 and is very friendly. The rabbit is called Spice and is house trained! There are also 2 cats who take care of themselves!
Small pet: Spice (Rabbit)
Dog(s): Bear (Mix-breed), Bobby is 4 years old
Upcoming sitters
December 2018 | Kaye
---
Previous sitters