The Lady & the Tramp (scamp more like), not forgetting the boss Boo
Saint-Saud-Lacoussière, France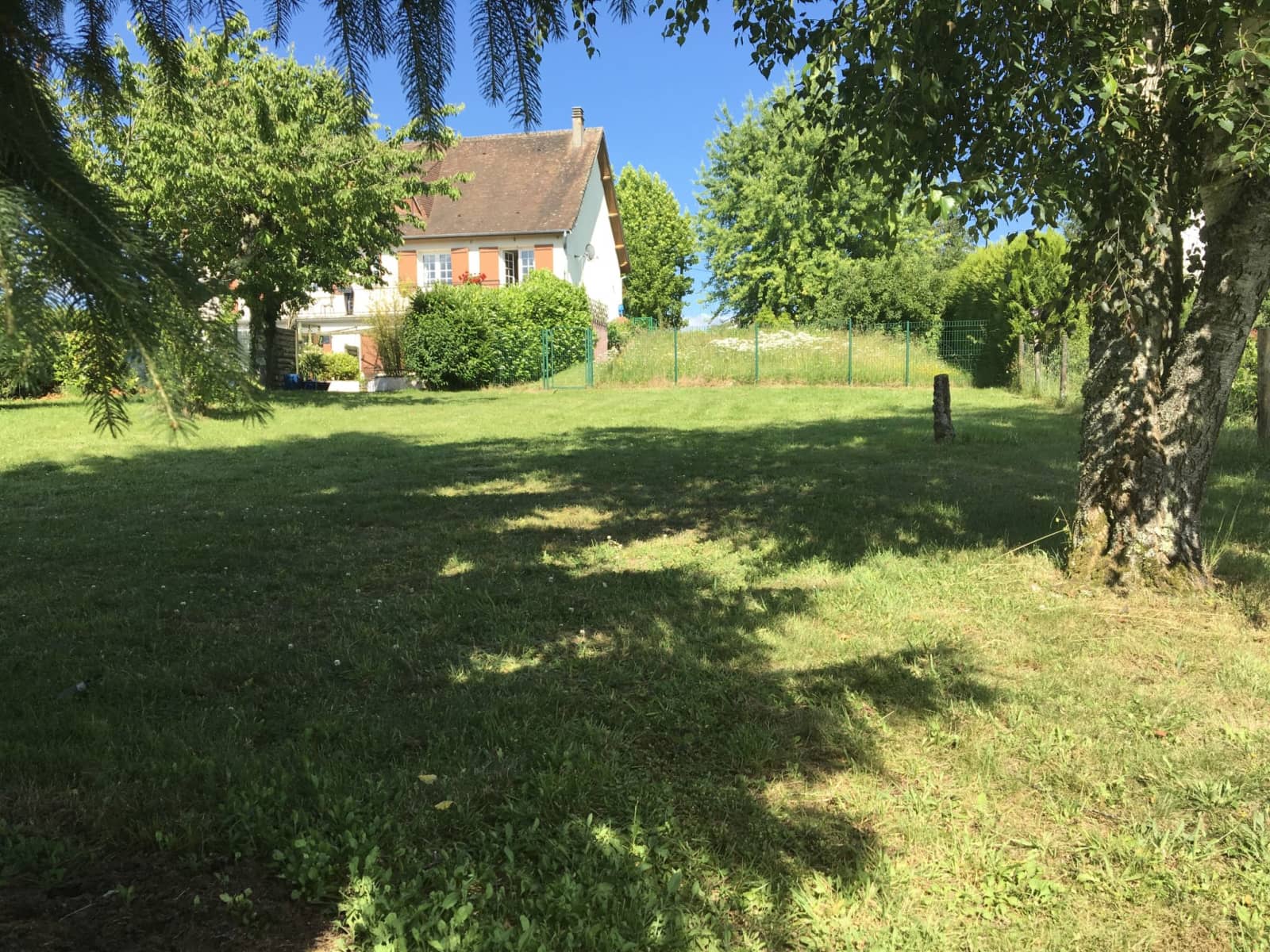 Pets
Dogs
Cat
Introduction
We need a sitter as we have recently moved from the UK to France.
We moved here in April 2018 for my husband to retire. I have set up a Gite here and it is on airbnb. our first summer we were booked up very quickly and all have said what fun they have had and enjoyed the tranquillity of our place and gardens. We love the french way of life, and here you are spoilt for beautiful views where ever you go. Nontron, Bramtone, Perigeuex. Im a professional hairdresser, in love with a book worm and a hermit. I like outside spaces he likes comfort of the home and his books. So i think you would find something to suit all here. ( should say only his cook books are unpacked so far . still getting to grips with new house and layout. Oh did i mention we have a 10 x 4 m salt swimming pool. But sadly once the water reaches 15C it will be winterised. So can not guarantee that will be open in October then opening again in May/ june Temperatures permitting.
Our Home & Location
The gite is set in the Perigord Vert area of outstanding beautiful forest in the Parc Naturel Regional Perigord Limosin. It is an excellent area for walks, cycling, exploring caves, food, wine, chateaux, lakes, swimming, canoeing, markets and restaurants . You need never be bored. But just as easily you can kick back and relax by our pool in the peace and quiet and admire the wonderful views with lots of secure space for the children to play.
House
Sitters need a car
High Speed Wifi
Family-friendly
City
Countryside
Responsibilities & Pets
The Dogs and our cat our our children now they have all up and left for fields afar.

Leylla is very much the cat lap dog. she has a heart condition which causes her to cough like she's choking occasionally. she has a HALF a pill morning before breakfast and before dinner again....

Boo just gets fed all the time hell let you know, and cuddles when he wants. always call him in at night time with rattling the house keys out the front door.

Now Roscoe is an excitable puppy still and loves gentle tummy rubs. and also ball games out the front or back{ we us the squeaky ones as he needs reminding with one ball, to bring the others back!

Dogs are not allowed up on the beds or chairs, even though they will keep trying. as they were allowed in uk.
TICKS are an issue in France. so i give them drops monthly but you can still have them being carried in so Check them and check you.{ I was paranoid when i first got here. but relax its only occasionally they pick one up.} We have the tick hook thing and it works well.
Boo on the other hand does get bitten or scratched proably the brambles he goes through, so you might fine lumps on him but he's not had more than 2 ticks on him. So now I've made it sound horrible , its not at all. By runnig you hands down their flanks and legs , keeping a special look out around the muzzle and ears, in and out. As this is where they can get on to the animal.
Walking is done daily,Keep them on a lead at all times! leylla is the reluctant walker ,but once she's out she's fine, well until you hang about to long and she will cry like your murdering her,Then once you keep walking she will stop. They walk up to the lake and back 30mins, or down around the village road loop. You cant do a hike with leylla{ heart}. she can manage those walks mentioned comfortably.
Keep the grass short. I would do this before i go away. front garden is their area normally, only visiting the lower garden when were in there with them. + More info
Cat: Boo is 6 years old
Dog(s): Leylla is 8 years old (Cavalier King Charles Spaniel), Roscoe is 5 years old (Miniature Schnauzer)