BIC and BOUDI
Paris, France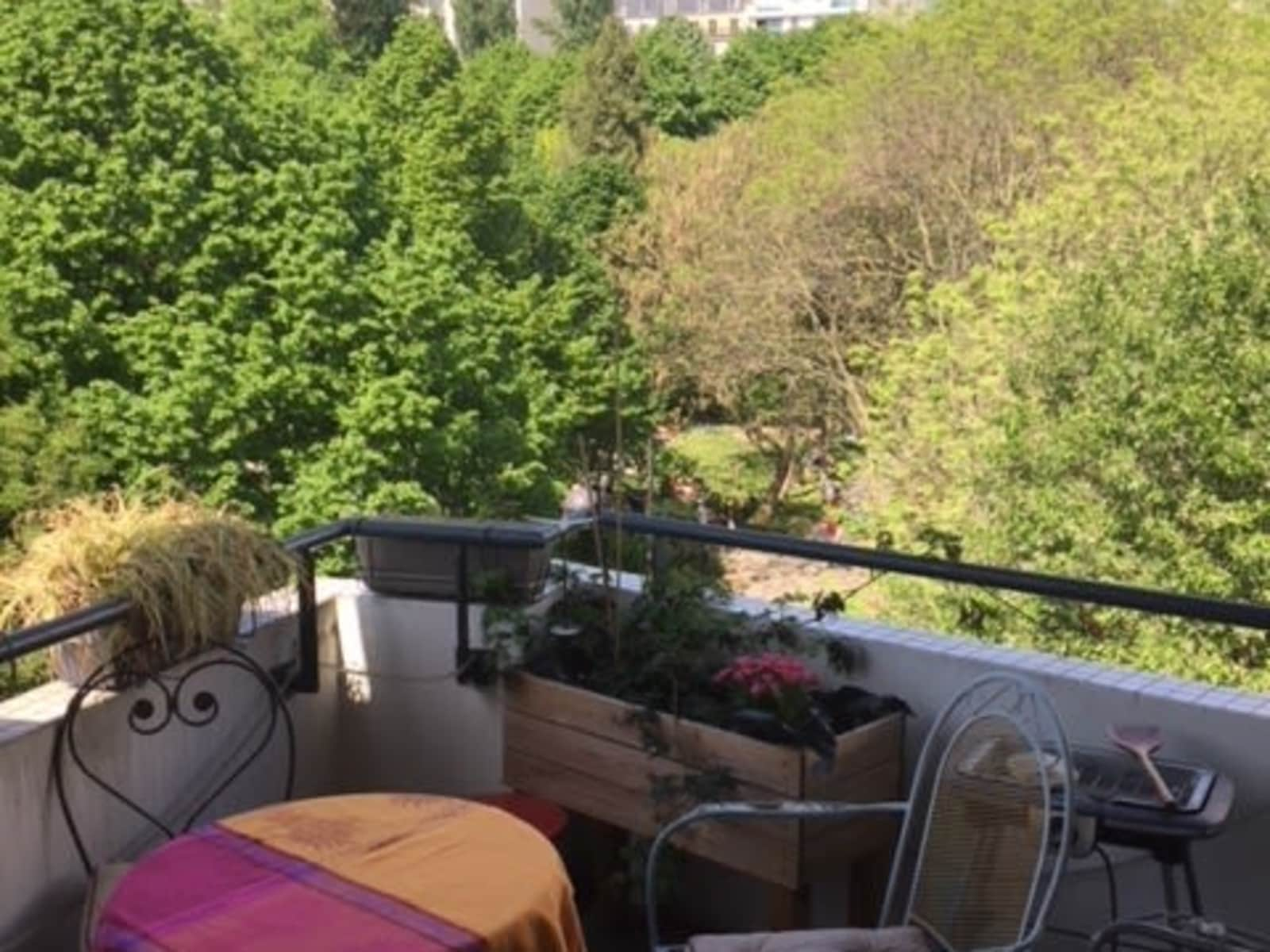 Pets
Dog
Cat
Introduction
I am Sonia, my friend is Sarah. We are both musicians. I am cellist. I was born in the States, and studied in Paris and Moscow. I travel quite a lot. Bic, the little dog is a black ( named like that because baby he looked like a little black pen "Bic"... ) He is 14 years old. He is very nice, very easy dog. But he is old now, he sleeps a lot, and has his little habits, like coming in the bed....
Our Home & Location
It is an appartment of 90 square meters. You would be in the appartment during the day, with Bic and Boudi. And have a private studio thats is part of the appartment. In the evenning, at 6 pm you are free, as Sarah comes back home. It has a beautiful vue on the Parc de Belleville. A balcony and a little terasse where you can eat. A lot of light. One feels in the country in the middle of the trees.... The metro is Couronnes. It is a quite lively neigborhourhood. There are all the shops needed very close. And of course the beautiful park ( even if it is not allowed with a pet...) just down. 15 minutes by metro or bus to the center of Paris. (le Marais)
Apartment
Disabled access
High Speed Wifi
City
Responsibilities & Pets
Bic the dog needs to go out 3 or 4 times a day, little walks of 10 to 15 minutes (depends on his strengh!). He eats at 7 am and 7 pm. He has some medicine to take in the morning and in the evening. All the instructions will be very clear!. He sleeps a lot and like to spend some time in the bed! He likes his bed too. He can't jump ( and shouln't any more) on the coach, or on the bed. No stairs either. We carry him. His is stil lively and communicative! He doens't hear very well. He has sometimes a epileptic crises but it lasts 2, 3 minutes maximum and I hold him in my arms and when it is finished, you feel it, he wants to walk and shake him self.
The cat Boudi is very easy. They get along very well. She also eats 2 a day at the same hours. If you leave the door of the balcony open, she goes to her litter when she needs. You can close at night if you wish. No medecin.
Cat: BOUDI is 15 years old
Dog: Bic is 15 years old (Dachshund)