Chateau la Garenne, near Caen, Normandy
Aunay-sur-Odon, France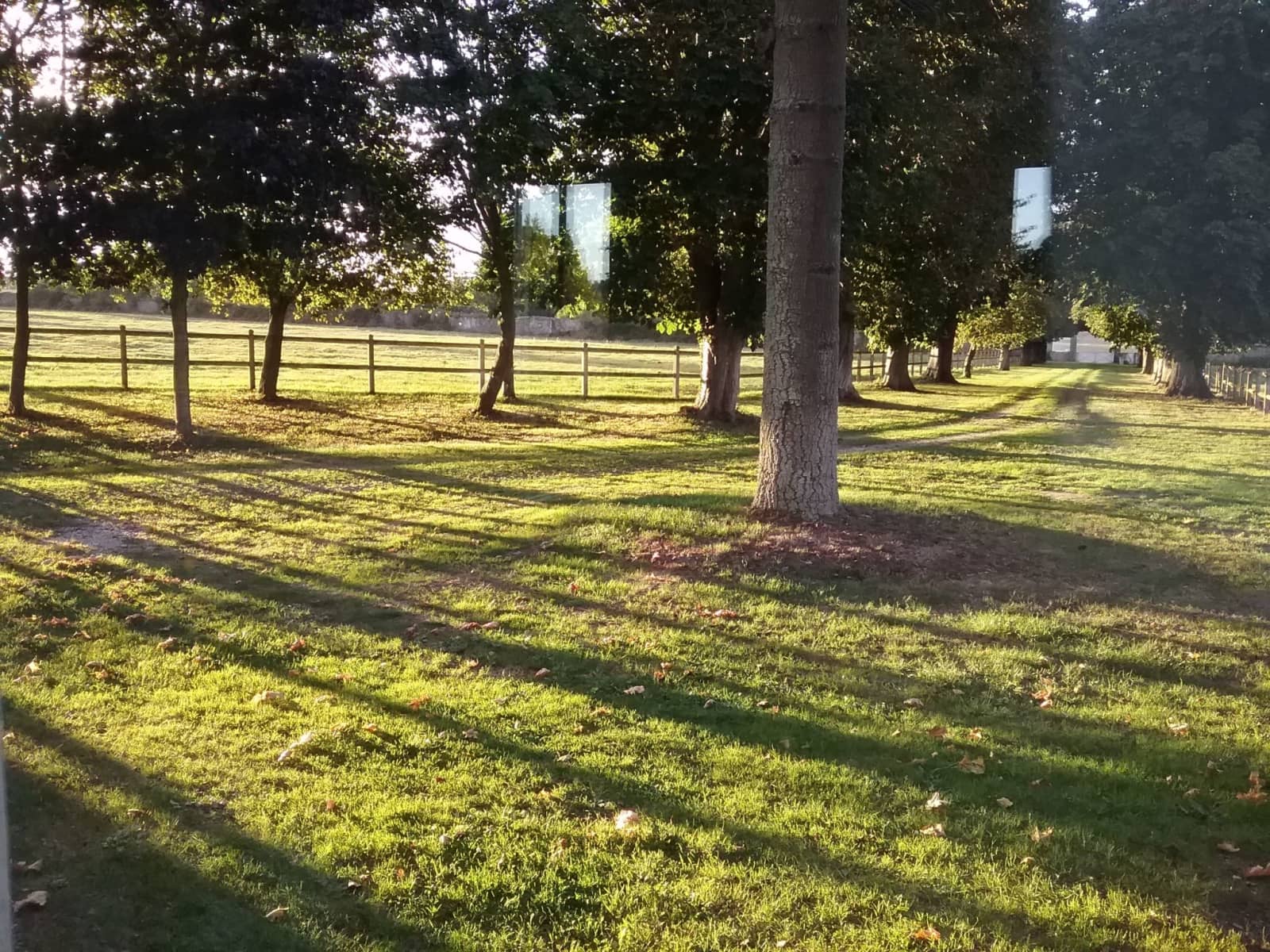 Pets
Cats
Horses
Introduction
Hi, Steve and l bought this 8th century property because it was in a stunning location, central to beaches, shops d,day stuff, shopping and trains to Paris from Caen, we are both born and bred farming kids and never known life off farm, producing top quality anything to show at county level, a hobby, Steve is retired engineer, l 'm ex tv films consultant in agriculure,
Horticulture, later getting roped into props for films, tv ads etc, interiors exteriors all eras....
We have restored the buildings to two cottages for friends and family and you, we have just completed the new build 1700 chateau which only a third exists, into our present day home.
It's a quiet, beautiful area, and our pets just love cuddles, and allow us freedom away from intensive care, feeds by the clock, keeping life simple, even the cats feed themselves, and they are all sterilized, and correct weight.
We enjoy them all, but they don't our restrict days out, or yours, we hope you can share them with us and just keep an eye on them so we can visit our poorly parents. + More info
Our Home & Location
Your cottage, has everything, very comfortable, tv video, films/dvds, we lived there's while we restored the chateau.
We tend to go off to uk for short hospital visits, aged parent time, if you would like to stay for a week this is not a problem, we can go for longer, depends on sitters,...
We are flexible, Let's talk... + More info
House
Sitters need a car
Basic Wifi
Family-friendly
Beach
Mountain
City
Countryside
Responsibilities & Pets
If we we're to get a freak weather storm, it hasn't happened yet or a pony is lame, what to do?
Small hay bales next to them, give them a bale per group x 3 bales, total, am pm when your around, lameness, everything you need with instructions, how to, are in feed shed, just give poorly pony a small feed in bucket with painkiller in it and that's it. 1 every 24hours simple. Please note..... Very rare to do this.

Cats, we leave automated feed for them in our house where they like to sleep, they feed themselve, they have cat flap for access. However, they do like milk when they come for a cuddle, l will leave plenty for you.... l dont encourage cats into cottage as some folk visiting may have allergies. They do sleep next door. L leave door open, basically they have the run of the place, but we rarely see them, only gin gin. He stays close by. All cats are clean in the house.
Vet on call if you need him fluent English his wife is English... nice guy.
Horse(s): THats all you need here, Poirot, Herkie, Sirenne, Morvan, Freddie, Fergus, ,
Cat(s): Puss puss mum is 3 years old, Gin gin dad is 3 years old, Fudge son is 2 years old, Matilda is 2 years old, Calypso is 2 years old
Upcoming sitters
October 2018 | Tabitha

September 2018 | Tabitha