Old Norman stable yard
Avranches, France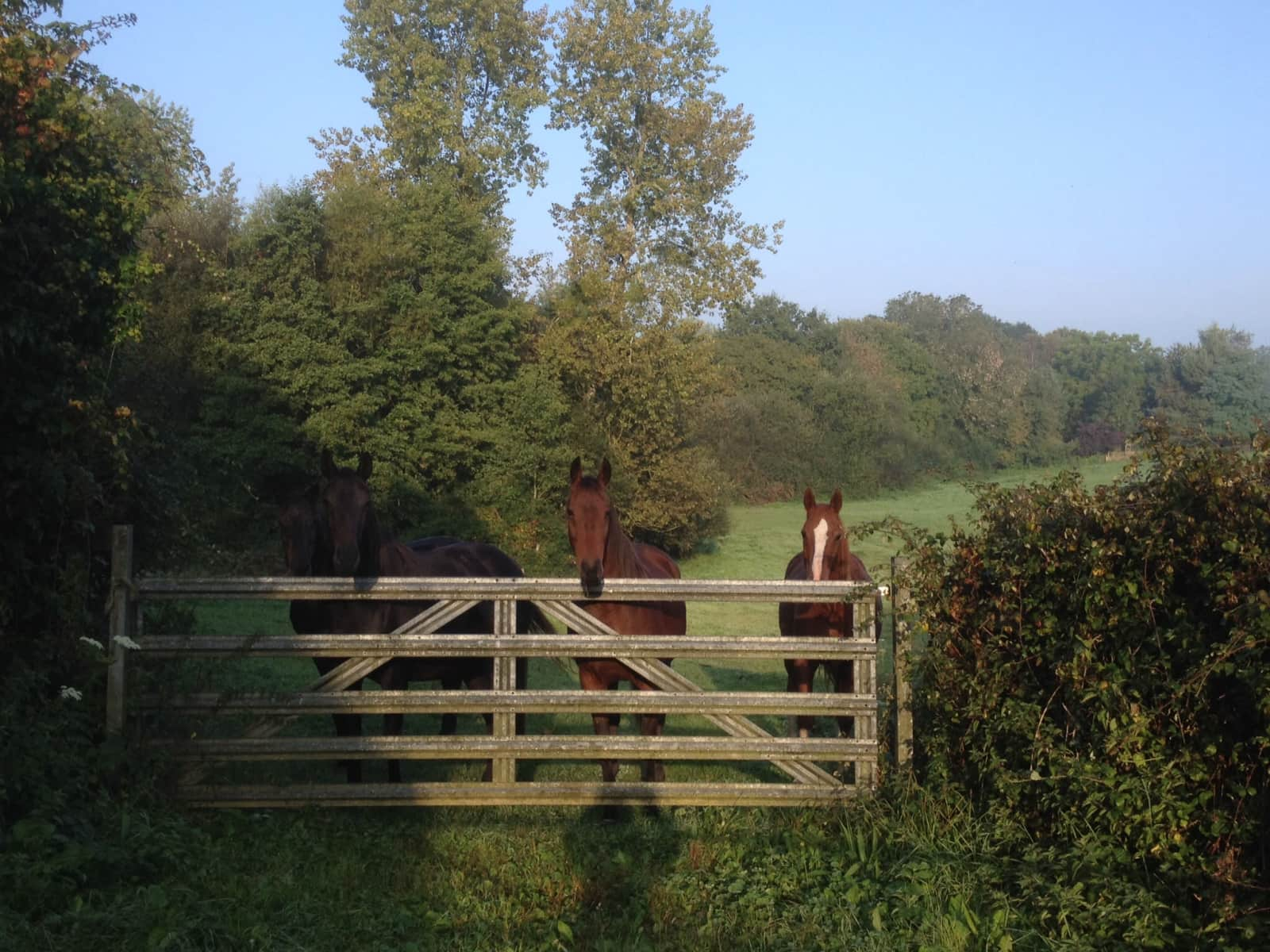 Pets
Dogs
Cats
Horses
Poultry
Farm animal
Introduction
I am looking for house sitters and pets and horses. I am located on the outskirts of a Normand village close to the Mont st Michel. I live on an old stone stable yard, surrounded by fields and greenery, a 10 minute walk to the village and the local shops. On the yard we have horses, at field, but do need feeding! plus dogs, cats and chickens and an old pig. . All very friendly and love lots of cuddles. The guest house is equipped with central heating and all amenities including wifi. Lots of sites nearby and World War II trails and museums. My needs would be for a couple of periods in the year (up to 10 weeks), knowledge of horses in essential, capable of basic maintenance, some french speaking preferred and non smoking.
My dates are also flexible, with a preference to be away for at least 8 weeks.
Our Home & Location
Stables, fields, country lanes and lovely old stone buildings
Near famous landmarks from medieval to WWII
House
High Speed Wifi
Family-friendly
Beach
Countryside
Responsibilities & Pets
Taking care of the animals, and maintaining the houses.
Horse(s): Denard is 28 years old (Selle Français), Yoyo is 21 years old (Selle Français), Dialogue is 23 years old, Tallulah is 11 years old, Dolly is 13 years old, Lana is 13 years old (Shetland pony)
Poultry: Chickens, A few hens and rooster for eggs only
Cat(s): Phoenix is 10 years old, Pacha is 9 years old, Itsme is 9 years old
Dog(s): Batik is 3 years old (Belgian Malinois), Mishka is 1 year old (Australian Shepherd), Lola is 1 year old (Mutt), Bonnie is 15 years old (Pembroke Welsh Corgi), Lilah is 8 years old (Papillon)
Farm animal: Pigs, Old rescue pet pig (mixed Vietnamese)
Previous sitters
December 2014 | Kim